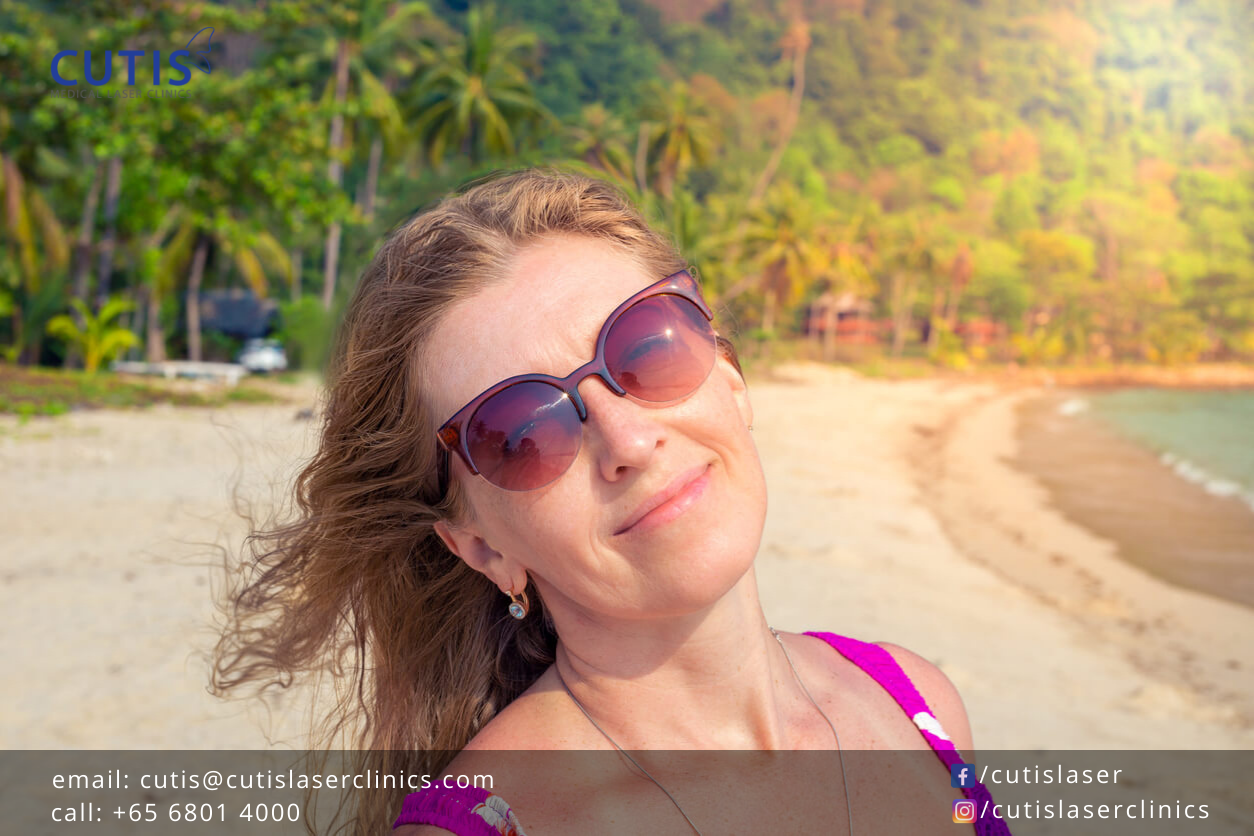 The holiday season has officially started. If you have been busy this time and forgotten to book your aesthetic procedures, there is still time to look and feel your best. It all comes down to choosing treatments that will give you instant results or dramatic improvements after just a few days or weeks. 
Here are the 3 quick treatments that can give you a revitalized look in the holiday season:
1. HydraFacial or Hydra Dermabrasion
Not all facials are created equal. If you want something that gently exfoliates your skin and addresses a range of skin issues without any side effects, HydraFacial or hydra dermabrasion is right for you. It cleans, nourishes, and polishes the skin, as well as offers immediate results with no downtime.
How it works: Hydra dermabrasion combines the power of water and oxygen (instead of abrasive particles) to cleanse and exfoliate the skin. It uses a strong yet safe vacuum technology along with a vacuum-based skin abrasion tip with a multifaceted spiral contraction. This clears the pores and draws out impurities while infusing the skin with replenishing serums/ingredients.
The procedure: Hydra dermabrasion is a multi-step facial treatment that involves cleansing, exfoliation (T-zone intensive care), and nourishment (using formulated serums). It starts with using a non-irritating soluble solution to dissolve extra oil, bacteria, and other residues. It is then followed by exfoliation and the use of formulated serums to nourish the skin.
What to expect: This facial can be done in just 30 minutes and instantly improves the tone and texture of your skin. It is safe for all skin types and patients of different ages and can be customized or combined with other treatments based on your needs. HydraFacial is also not technician-dependent, which means that it delivers safe and consistent results. It can help:
Reduce the appearance of lines and wrinkles

Improve acne-prone skin

Reduce eye puffiness

Hydrate skin and refine pores

Improve skin suppleness and elasticity

Diminish hyperpigmentation 
Here are the 5 reasons to love Hydra Dermabrasion. 
2. Botox (Botulinum toxin) 
If you're looking to feel well-rested and more energized, Botox or botulinum toxin might help. This is especially true if you have facial lines and wrinkles that are betraying your age or making you look sad, tired, and angry. It involves the use of a neurotoxin protein that temporarily reduces or eliminates lines and wrinkles.
How it works: Botox works by temporarily blocking the signal from a nerve to a muscle. This then relaxes the muscles, smoothing out fine lines and wrinkles or improving their appearance. It can be used to treat forehead lines, frown lines between the brows (angry 11s), and smoker's lines.  
The procedure: Botox is injected in small doses into the muscles to weaken them and soften the wrinkles. The needles used are very small and it only takes a few minutes to complete the procedure. No anesthesia is needed, but a topical anesthetic cream is used to numb the area and increase patient comfort.  
What to expect:  You may be able to see improvements after 3 to 4 days, but the full effects of Botox can take about 2 weeks to develop. The results can last between 3 and 6 months or longer with touch-up treatments. Botox can make the treated area look smoother, giving your face an energized and younger-looking appearance.
Here's how you can avoid bad Botox. 
3. Dermal fillers for holiday season

If volume loss and less defined features are what you're most concerned about, dermal fillers are worth considering. These injectable, gel-like substances are commonly made with hyaluronic acid or HA (Juvéderm) and calcium hydroxyapatite or CaHA (Radiesse). We have these two types of fillers at Cutis Medical Laser Clinics.
How it works: Fillers revitalize and renew the skin by imitating a naturally occurring substance in the body like HA or CaHA. This boosts or improves the skin supply of the said substance, which helps with smoothing fine lines and restoring volume loss. Fillers can also plump up the lips, soften creases, and improve facial contours.
The procedure: Dermal fillers are injected under the skin to fill in volume loss or gaps due to creases and folds. There is massaging involved, as well as evaluating the result and adding additional fillers if needed. The whole procedure can last for about 15 minutes to an hour depending on the number of areas to be treated. 
What to expect: The results of fillers can be seen almost immediately, but do take note that it can take 2 weeks for the substance (in Juvéderm) to fully blend and settle with the surrounding tissues. For Radiesse, the effects are seen after 7 to 10 days, which will continue to improve over the next 2 to 4 weeks. The results can last between 6 months and 2 years depending on the type of fillers used.  
Read our previous post and learn how dermal fillers can enhance your facial features. 
Look your best this holiday season with our clinic's quick treatments. Contact Cutis Medical Laser Clinics in Singapore today and schedule a consultation with our aesthetic doctor to have a refreshed and younger-looking appearance this holiday season.