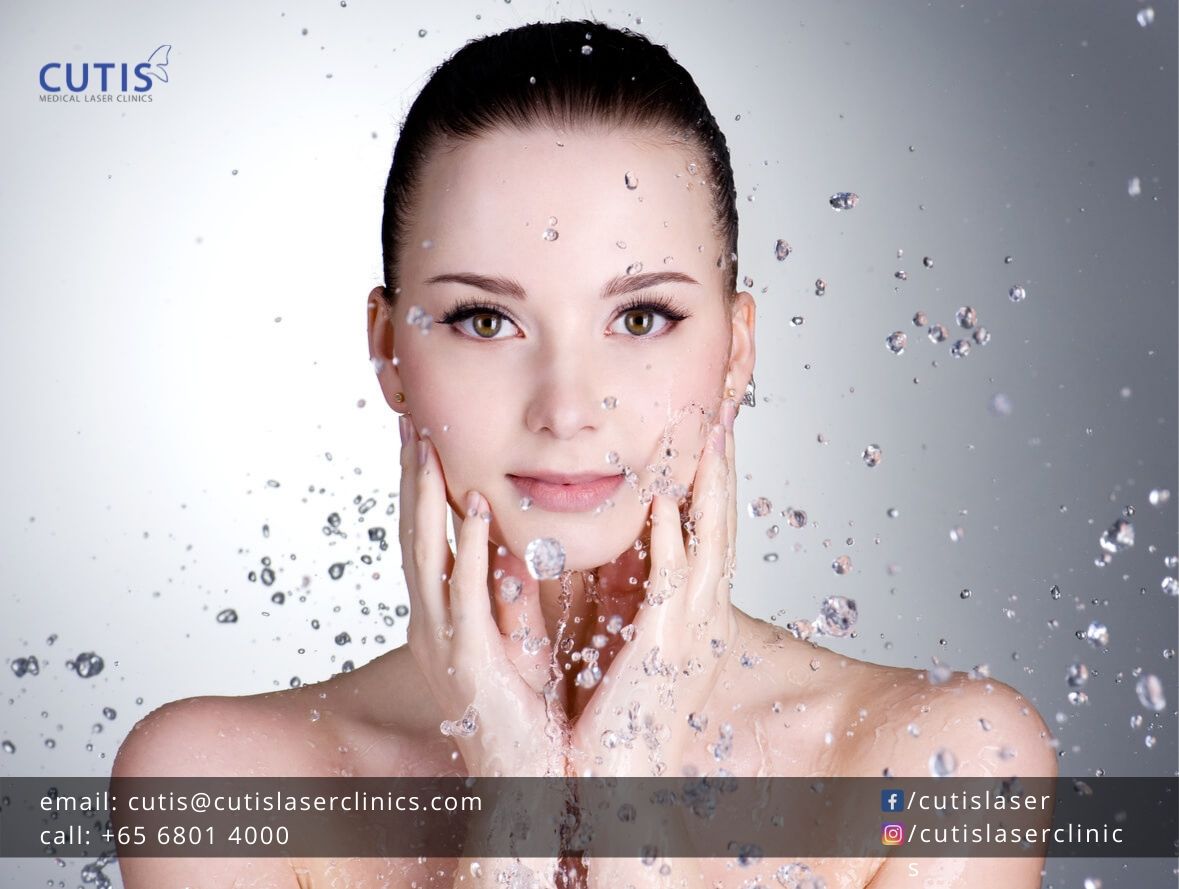 A new alternative to microdermabrasion, hydra dermabrasion, is now growing in popularity because of its gentle approach in clearing pores and replenishing the skin. This uses the power of water and oxygen to gently exfoliate and hydrate the skin, as well as address a range of skin concerns.  
The Basics of Hydra Dermabrasion 
Hydra dermabrasion removes impurities from the pores through the combination of water and oxygen. It also improves blood circulation to the skin and helps stimulate the production of collagen. The procedure consists of three steps: cleansing, exfoliation/T-Zone intensive care, and moisture and nourishment.
Cleansing

– uses a non-irritating soluble solution to dissolve sebum and cosmetic residue on the pores

Exfoliation/T-Zone Intensive Care

– carried out to clear the pores, as well as remove sebum and blackheads

Moisture and Nourishment

– uses formulated serums to deliver nutrients and peptides into the skin
Here at Cutis Medical Laser Clinics, we have two types of hydra dermabrasion facials: hydra-clarifying facial and hydra-anti aging facial. The clarifying facial offers the additional benefit of decongesting puffy eyes and fading dark under eye circles. The anti-aging facial, meanwhile, improves muscle tone and increases cellular activity.
Here are some of the reasons to love hydra dermabrasion:
1. Gentler and more comfortable
Hydra Dermabrasion uses a vacuum-based skin abrasion tip, rather than an abrasive surface. This makes it a gentler and more comfortable procedure than microdermabrasion, which uses microcrystals and a handheld device with a brush to exfoliate the skin and remove impurities.
If you want to know how hydra dermabrasion differs from microdermabrasion, read our previous blog. 
2. Can treat a range of skin issues
Hydra dermabrasion may be gentler than microdermabrasion, but it can address a number of skin issues. It can replenish your skin, enhance hydration, and deliver nourishment onto your skin. Here are some of the issues it can help with:
Oily and congested skin

Enlarged pores

Skin tone and texture

Fine lines and wrinkles

Skin elasticity and firmness

Hyperpigmentation

Advanced signs of aging
3. Hydrates and nourishes the skin
Apart from removing dead skin cells and impurities, hydra dermabrasion also infuses the skin with hydrating and moisturizing serums. Its effectiveness is due to the use of formulated serums that can leave  the skin clean, moisturized, and polished. 
4. Safe for all skin types
Since hydra dermabrasion is a gentle procedure, it is safe for all skin types. Both young and older patients can also undergo the facial, even those with dry or dehydrated skin. This procedure is also ideal if you want a relaxing extraction treatment without redness or minor bruising the following day.
You can schedule a consultation with our aesthetic doctor to determine if hydra dermabrasion is suitable for you. The right facial or skin rejuvenating treatment will be based on your skin needs and specific concerns. 
5. Can be combined with other treatments for best results
Many patients report seeing visible refinement in skin after just a single session. You can also combine hydra dermabrasion with other skin treatments like laser, microneedling, RF therapies, and others. A series of treatments can help bring the best results. A maintenance treatment one a month is also advisable.
Schedule a consultation today 
If you're considering hydra dermabrasion for your skin, contact Cutis Laser Clinics in Singapore today. Book a consultation with our aesthetic doctors to learn more about the wonders of this procedure and other non-aesthetic treatments that can improve your skin's overall condition.