Imperium® Face Treatments

Imperium treats the skin with Diathermy to improve the overall quality of the skin. It generates a targeted increase in temperature to help stimulate collagen, elastin, and hyaluronic acid. Combined therapies using different handpieces and technologies enable cleaning, repairing, and nourishing of the skin, with non-invasive lifting effects.
Imperium® Face Treatments are controlled by the Imperium Med 400 system, a highly technical device used in medical aesthetic field to treat and improve various imperfections.
How does it work?
As previously mentioned, Imperium® Face Treatments utilize different technologies to perform specific functions. These include the:
Sonoblade 25 – is a device for water peeling and drug infusion. It uses the elastic wave (low-frequency ultrasound 25kHz) technology to transmit a series of vibrations, which delivers a number of effects. This must-have technology to clean the skin can help with increasing blood supply and skin permeability, as well as:
Epidermabrasion (exfoliating the most superficial cornelayer)
Bacterial sterilization
Hydration
Stimulating skin cell turnover
Getting rid of superficial dark spots
Sonophoresis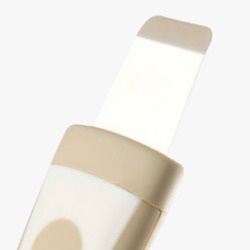 RF Spheres – generate endogenous heat that helps with skin lifting and tightening. It uses bipolar RF, diathermocontraction (diathermy + deep muscle contraction), and bio-stimulation technologies to stimulate the growth and formation of collagen to address signs of aging and make the skin glow. The rejuvenation of muscles is the future in medical aesthetics and the RF Spheres can help give your face a workout. It is also beneficial for:
Reducing the appearance of fine lines and wrinkles
Jawline tightening
Eyebrow lifting (treatment of forehead)
Cheeks and cheekbones
Improving/reducing nasolabial folds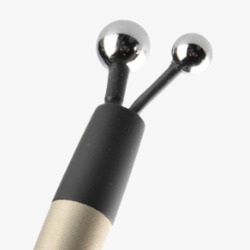 Fractional Pulsed Crown RF – has a tip that creates 125 micro holes in the epidermis. It also emits pulsed radiofrequency energy, causing thermal stimulation of the deep dermis. The thermal stimulation of the deep dermis, together with mechanical action of the perforation, leads to a strong collagen remodeling and a whole series of benefits and advantages with no downtime such as:
Firming and remodeling of the epidermis
New collagen development
Skin tightening (fibroblast)
Skin rejuvenation
Deep wrinkles reduction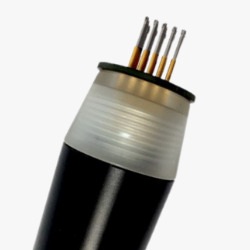 At Cutis Medical Laser Clinics, we offer two Imperium® Face Treatments:
Imperium® Deep Cleanse and Lift – This involves the use of Sonoblade 25 and RF spheres. Ideal for skin tightening and addressing signs of aging like fine lines, wrinkles, and nasolabial folds. This face treatment can be done on the forehead, skin around the eyes, cheeks, and jawline as well as neck.
Imperium® Deep Restoration – This involves the use of Sonoblade 25 and Microneedle Fractional RF. You can turn to face treatment for skin firming and tightening, as well as reduction of deep wrinkles. The use of Fractional Pulsed Crown RF offers true skin rejuvenation with quick and lasting results.
FAQs
What are the benefits of the Imperium® Face Treatments?
The combination of different technologies cleans and repairs the skin, as well as produces localized heating to stimulate collagen fibers. The growth and formation of collagen deliver a number of benefits, especially in improving signs of aging, as well as the skin's tone and texture.
Imperium Med 400 for face treatment can help treat:
Lack of glow/radiance
Fine lines and wrinkles
Laxity of the face and neck
Loss of global volume
Acne
What areas can be treated?
The Imperium Face can be used in different areas of the face, including the:
Forehead
Skin under the eyes
Cheeks
Jawline
Neck and chest area
Who is the ideal candidate?
We understand that every patient is unique. However, almost everyone who likes a non-invasive deep cleansing and lifting treatment as part of their skin maintenance routice is a good candidate.
How many sessions do I need?
This depends on your individual profile, goals, and concerns. A consultation with our aesthetic doctor will let you know how many sessions you'll need, as well as the right Imperium® Face Treatment for you. Just do take note that the formation and growth of new collagen happen within a period of two to four months.
Contact us today to book your appointment for an Imperium® Face Treatment. Find out how facial treatments with Imperium 400 can tighten skin, make your skin glow, provide true skin rejuvenation, and address other signs of aging without going under the knife.