BTL ExilisTM is your non-surgical face and body treatment for:
Unwanted fat reduction
Deep tissue tightening
Skin tightening of skin laxity
Cellulite reduction
Wrinkle reduction
Face lifting & skin laxity
Rejuvenation of intimate areas
What is BTL ExilisTM?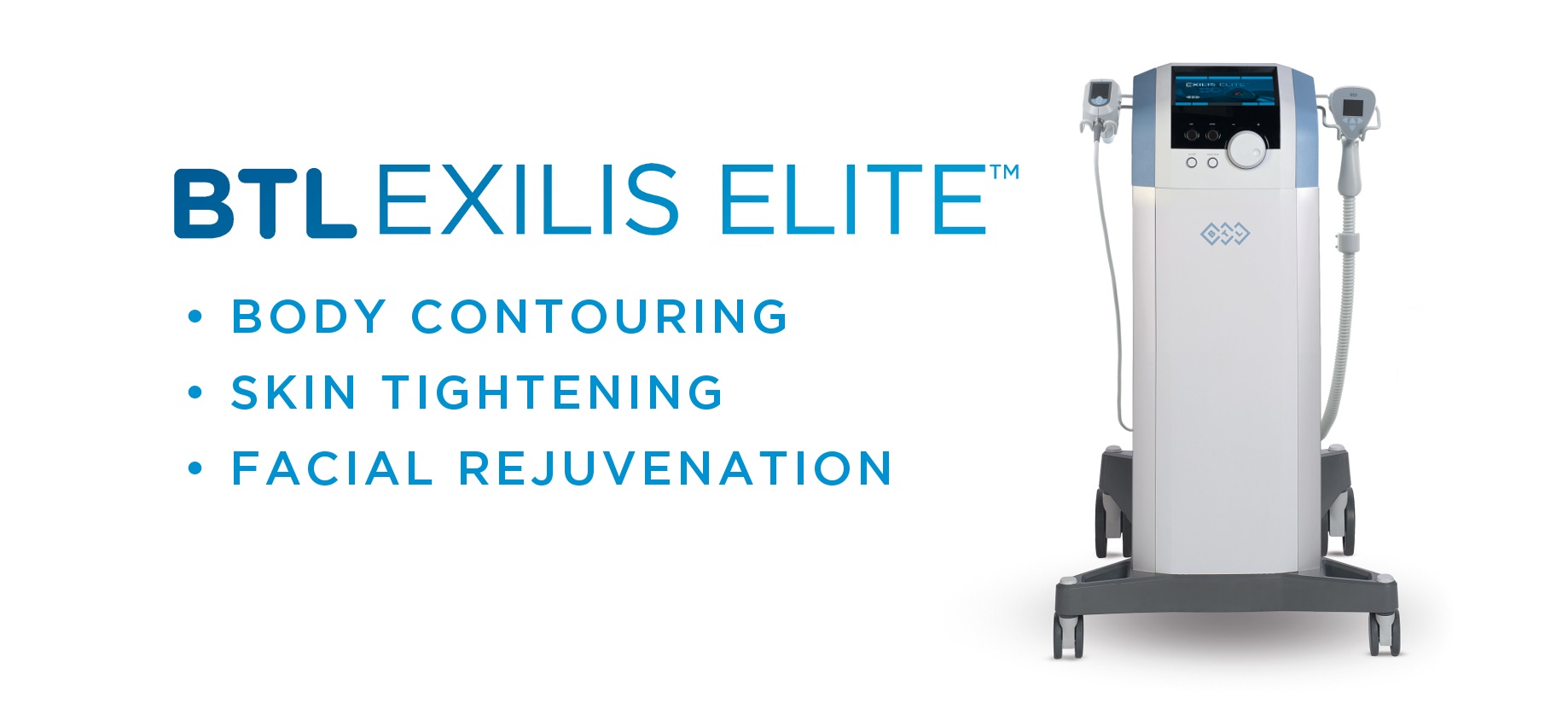 BTL Exilis EliteTM provides advanced non-surgical solutions, treating your face and body safely and efficiently. Along with the benefit of skin tightening and cellulite reduction as collagen is stimulated and strengthened while saggy and loose skin is tightened.
Proven by science, tested and confirmed by clinical experts, this revolutionary device is your all-in-one solution for face and body rejuvenation.
How does BTL ExilisTM Work?
BTL Exilis EliteTM system is a US FDA cleared non-surgical procedure that uses focused, continuous monopolar radiofrequency (RF) technology with two applicators – one for the face and one for the body.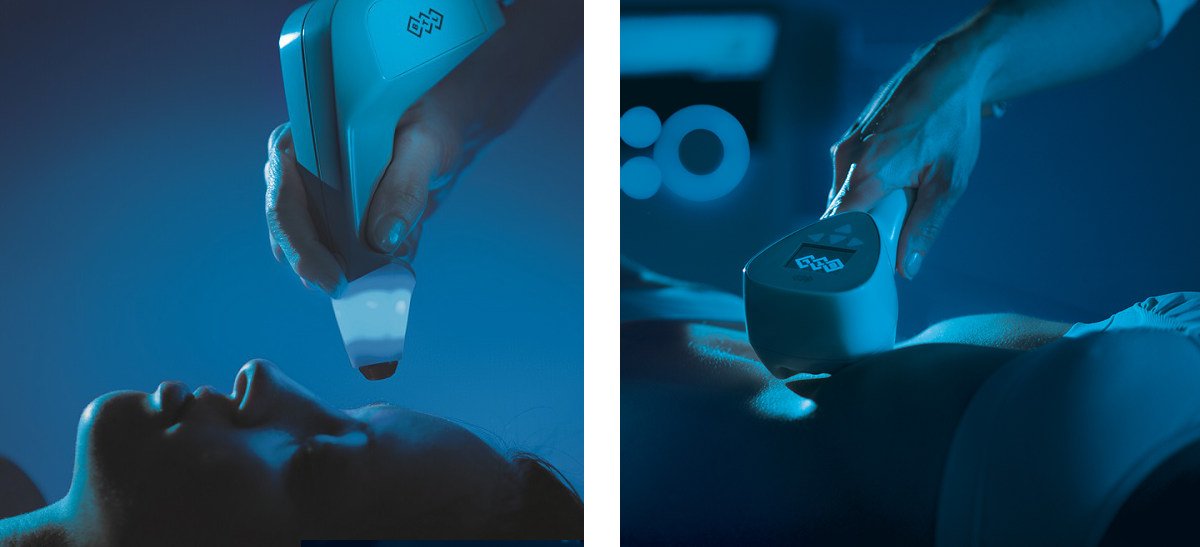 The face applicator heats the deep layers of the skin safely stimulating collagen production which results in wrinkle reduction and skin tightening. Exilis is a great alternative for individuals who prefer a non-invasive wrinkle treatment that does not involve any injection or surgery.
The body applicator uses the same RF technology but with a controlled cooling system that allows the heat to penetrate into the fat layer (subcutaneous tissue) without harming the skin. Exilis body applicator has been clinically-proven to non-invasively eliminate fat, contour tissue, tighten skin, and improve the skin's appearance without discomfort and downtime.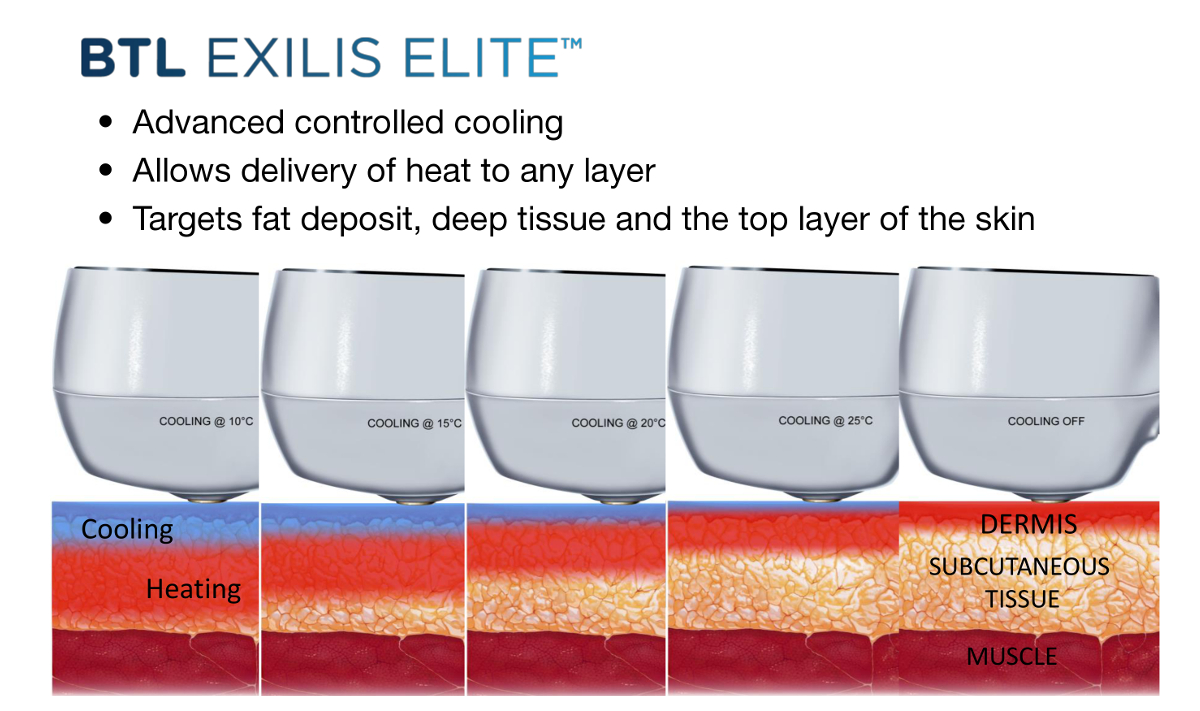 BTL ExilisTM is safe for patients of all ages who are showing signs of aging or want to improve those problem areas where exercise and diet have failed. This is an option for those who desire aesthetic improvement without the cost and recovery time of surgery.
Benefits of BTL ExilisTM:
US FDA cleared
Uses safe Focused, Continuous Monopolar RF with Controlled Cooling
Results* can be seen within 4 treatments
Painless and comparable to a hot stone massage
*Results may vary depending on the severity of the concern
Related Concerns: