BTL® Exilis Ultra 360™
The BTL Exilis Ultra 360° is an upgrade from the BTL Exilis and is only device of its kind that simultaneously applies the two very popular energies: radiofrequency and ultrasound.
The unique EFC™ (Energy Flow Control) ensures the optimal level of power is delivered to the target tissue at all times with the energy being monitored and adjusted in real time.

BTL Exilis Ultra 360° is your non-surgical face and body treatment for:
Unwanted fat reduction
Deep tissue tightening
Skin tightening of skin laxity
Cellulite reduction
Wrinkle reduction
Face lifting & skin laxity
Rejuvenation of intimate areas
What is BTL Exilis Ultra 360°?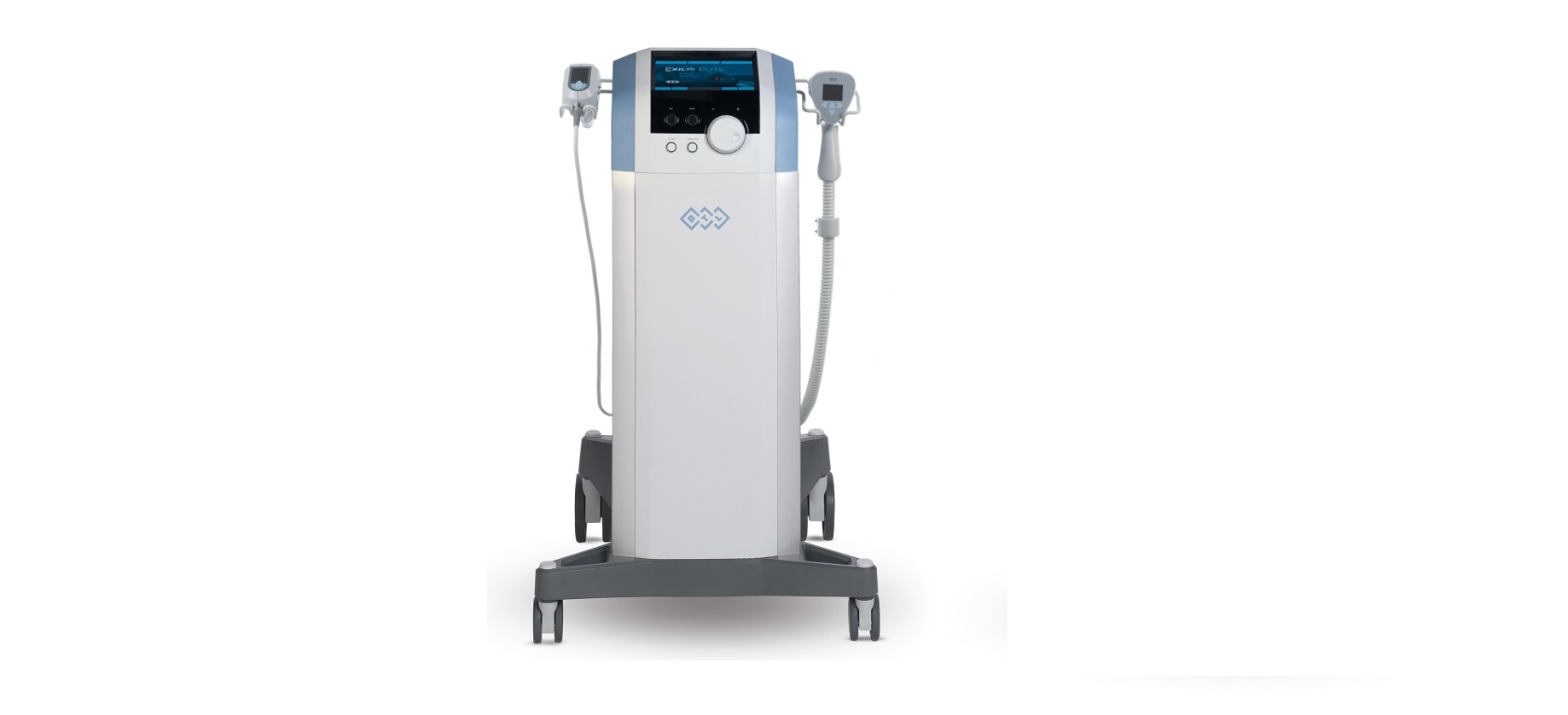 BTL Exilis Ultra 360° provides advanced non-surgical solutions, treating your face and body safely and efficiently. Along with the benefit of skin tightening and cellulite reduction as collagen is stimulated and strengthened while saggy and loose skin is tightened.
Proven by science, tested and confirmed by clinical experts, this revolutionary device is your all-in-one solution for face and body rejuvenation.
How does BTL Exilis Ultra 360° Work?
BTL Exilis Ultra 360° system is a US FDA cleared non-surgical procedure that uses focused, continuous monopolar radio-frequency (RF) technology together with ultrasound in the same applicator to tighten skin and address body concerns.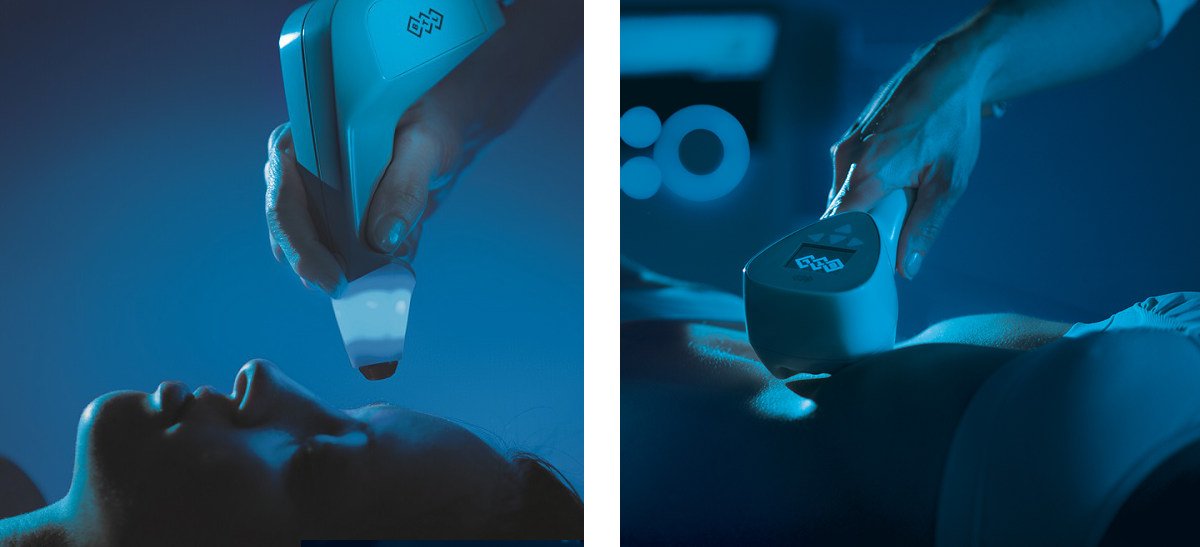 The small applicator heats the deep layers of the skin safely stimulating collagen production which results in wrinkle reduction and skin tightening. Exilis is a great alternative for individuals who prefer a non-invasive wrinkle treatment that does not involve any injection or surgery.
The big applicator uses the same RF technology with ultrasound but with a controlled cooling system that allows the heat to penetrate into the fat layer (subcutaneous tissue) without harming the skin. Exilis body applicator has been clinically-proven to non-invasively eliminate fat, contour tissue, tighten skin, and improve the skin's appearance without discomfort and downtime.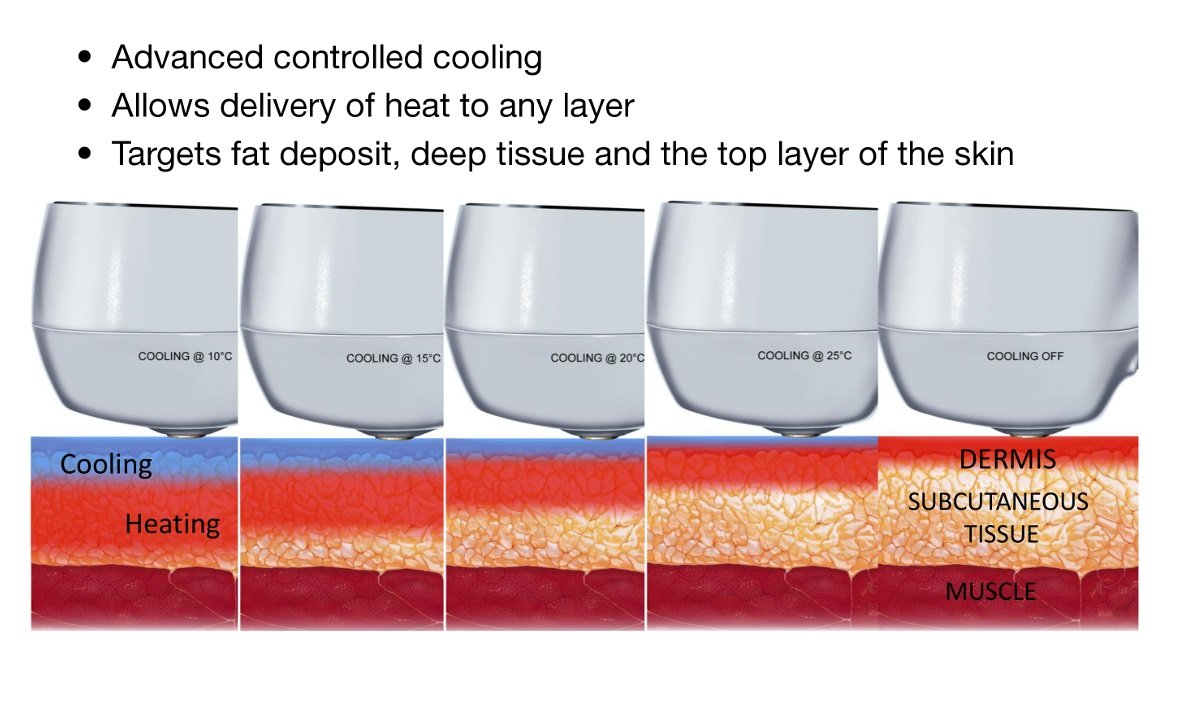 BTL Exilis Ultra 360° is safe for patients of all ages who are showing signs of aging or want to improve those problem areas where exercise and diet have failed. This is an option for those who desire aesthetic improvement without the cost and recovery time of surgery.
Benefits of BTL Exilis Ultra 360°:
US FDA cleared
Uses safe Focused, Continuous Monopolar RF with Controlled Cooling
Results* can be seen within 4 treatments
Painless and comparable to a hot stone massage
*Results may vary depending on the severity of the concern and patient profile.
FAQs
What areas can Exilis Ultra 360 treat?
Exilis Ultra 360 can treat different parts of the body, from head to toe. It can reduce stubborn fat in areas like the belly, back, upper arms, and inner thighs. Exilis Ultra can also tighten skin on the face, neck, décolletage, thighs, and knee.
Is Exilis Ultra 360 safe?
Exilis Ultra 360 in Singapore delivers fat reduction and skin tightening benefits without the risks associated with surgery. It also has a highly controllable delivery of heat on the skin. The device, moreover, shuts off when it is not in contact with the skin.
What does the treatment feel like? Is it painful?
This head to toe body rejuvenation procedure can treat different areas of concern with minimal to zero pain. Patients describe the sensation of the treatment similar to that of a hot stone massage. In addition, you can relax and lie down during the procedure.
What results can I expect?
Results depend on factors like the treated area and the condition of the skin. Improvements may be visible after a single session. It takes approximately 90 days for collagen remodeling, so results usually improve over a period of three months.
How many Exilis Ultra 360 treatments do I need?
This depends on the skin's condition and treatment area. In general, patients need about two to four treatments (or more), scheduled a few days to weeks apart. The treatment duration for each session is between 15 and 30 minutes.
How long will it take before I see results?
You may be able to notice results after the first or second session, which will improve over the following months. A consultation with an aesthetic doctor in Singapore will let you know what to expect, as well as the number of treatments you need to achieve your goals.
How long do the results of Exilis Ultra 360 last?
For fat reduction and body shaping, the results of Exilis Ultra 360 can last for a few years. Be reminded, however, that your lifestyle also plays a part in maintaining stable, long-term results. For treatment of wrinkles and sagging skin, the results can last for about two years, but this will still depend on every patient.
Who is an ideal candidate for Exilis Ultra 360?
Exilis Ultra 360 is safe and suitable for those who want to address face and body concerns without cuts and needles. You can turn to this procedure if you want to firm and tighten skin, reduce fat (in areas that are resistant to diet and exercise), and reverse the signs of aging.
How much does Exilis Ultra 360 cost in Singapore?
The pricing for treatment varies based on the clinic's location, the area to be treated, and your goals. As there are a few factors affecting the cost, a consultation with our aesthetic doctor is advisable for a more accurate estimate.
Is there any side effect/downtime needed?
As the procedure is non-invasive, there is no downtime or recovery period required. Your skin may turn slightly pink after the procedure, but this subsides within a few hours. You can return to your normal routines directly after the session.
We invite you to contact Cutis Laser Clinics to schedule a consultation or learn how Exilis Ultra 360 in Singapore can deliver head to toe rejuvenation without going under the knife.