With Valentine's Day fast approaching, it is only right to give yourself or a significant other more love and care. Regardless of how you're planning to spend the day or the rest of the Valentine season, we know how important it is to look and feel confident in your own skin.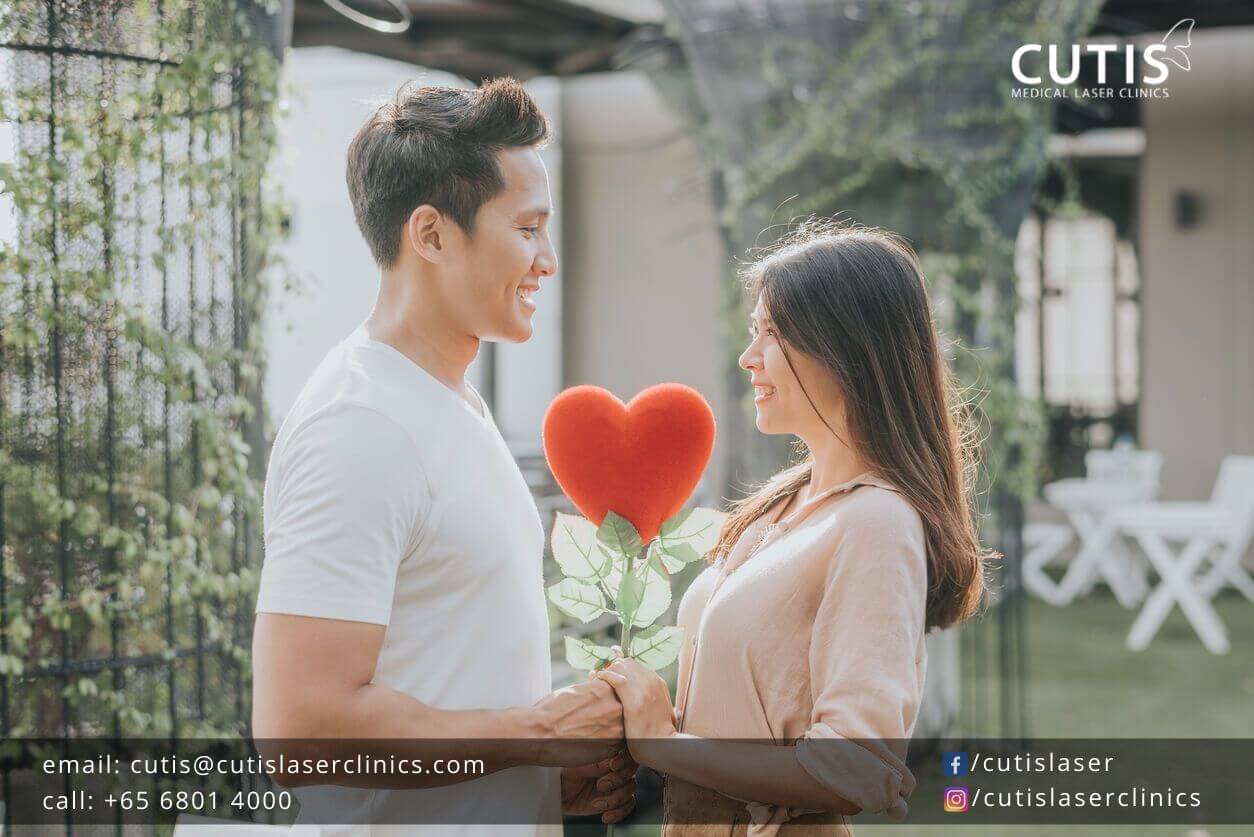 Cutis Laser Clinics can be your partner in getting extra pampered. We list some aesthetic treatments that can help you get the pampering you deserve on one of the most romantic days/seasons of the year.
Skin rejuvenation with medical-grade facials
Got dull and lifeless skin tone? Consider one of our medical-grade facials to bring back your skin's radiance and youthful glow. We offer a number of facials that can give you a healthier complexion and address certain skin concerns, including:
Clarifying facial with Sapphire

– for clearing acne, congested pores, and skin inflammation

Anti-Aging with Perfectio+

– for reducing lines and age spots, and improving dull complexion

V Carbon

– for purifying and detoxifying skin, and protecting it from impurities

Hydra dermabrasion

– uses the power of water and oxygen for improving skin texture and addressing issues such as lines, age spots, and oiliness
Non-invasive facelift with Ultherapy
Worried about lines and mild or moderate skin laxity? Ultherapy can naturally lift and tighten skin on the face, neck, and upper chest area using ultrasound energy. This energy penetrates into the deeper layers of the skin, triggering the production of new collagen. This enables the skin to achieve a noticeable yet gentle lift over time.
You may see visible improvements after the first treatment, but significant results are seen after two to three months. You or your loved one can also consider Ultherapy as an annual or maintenance treatment. This can be seen as a way of putting more collagen in your collagen bank, as this essential protein depletes over time.
Fuller and kissable pout with lip fillers
Looking to enhance your pout or natural features? Lip fillers, especially those made with hyaluronic acid (HA) can safely and effectively plump up your lips. HA fillers like Juvederm Ultra, Volift, and Volbella are metabolized by the body's own system and have extremely low allergy risk.
When administered by an expert, lip fillers can give you fuller yet natural-looking lips. You can see the results, immediately, but you have to give the filler a chance to settle. This means avoiding touching the area for about 24 hours.
Nonsurgical intimate area rejuvenation
If you're looking to enhance sexual satisfaction or improve vaginal laxity, we got the Ultra Femme 360. This nonsurgical treatment offers complete vaginal rejuvenation and improves the overall appearance of the intimate area. Ultra Femme uses ultrasound and radiofrequency waves to tighten the area and improve skin elasticity.
We also have The Pink Intimate System for safely and gently brightening private areas. It uses a topical application that has a delicate mixture of safe lightening ingredients. The solution is clinically formulated to lighten unsightly blemishes and darkening of common intimate areas.
Get the pampering you deserve this Valentine's Day with these treatments. If you want to know more about our procedures, contact Cutis Laser Clinics today and schedule a consultation. Our therapists and aesthetic doctors in Singapore are more than happy to assist you and help you find the best skin care treatment for your needs and goals.