Aging changes not only your skin, but also your intimate area. Vaginal laxity or looseness that occurs down there is associated with natural aging process, along with vaginal childbirth and menopause.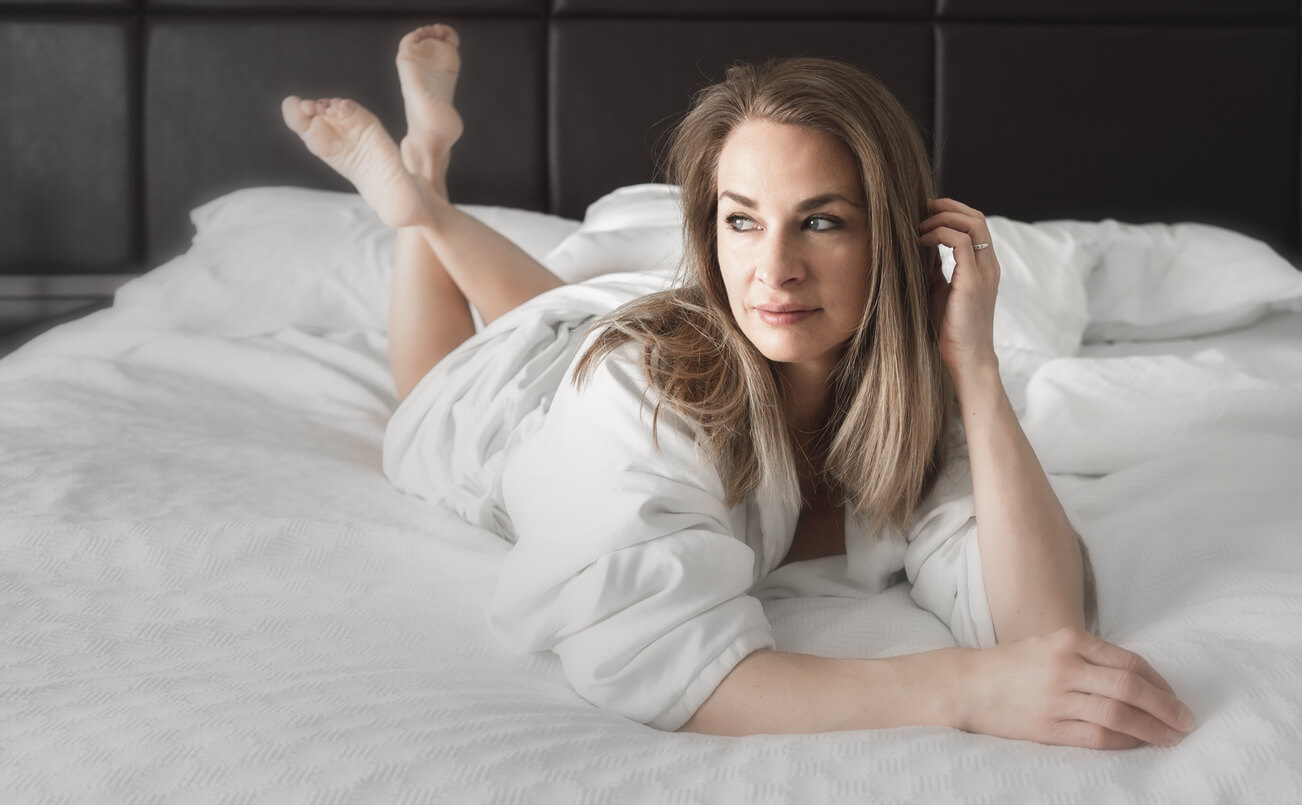 For many women, vaginal laxity becomes a problem due to the feeling of less sensation in the area during intercourse. This may lead to a less satisfying sex, with some women becoming concerned that they cannot please their partner. 
If vaginal laxity is also concern for your or affecting your intimate health, Ultra Femme 360 is worth considering. This procedure is non-invasive and can address vaginal laxity without anesthesia or down time.
Read on and learn how this nonsurgical procedure can improve your vaginal health:
The basics of Ultra Femme
Ultra Femme 360 is a US FDA-cleared non-invasive procedure that treats a woman's intimate area. It can help rejuvenate intimate well-being by improving vaginal laxity, enhancing sexual satisfaction, and treating urinary stress incontinence. It is also clinically proven for labia remodeling and vaginal tightening.
Ultra Femme 360 at work
This uses a handheld device that simultaneously delivers safe ultrasound energy and radiofrequency waves. It works by inserting the 360° disposable tip through the Introitus inside the vaginal canal. The tip moves alongside the whole length of the vaginal canal using slow repeating motion forward (towards Cervix) and backward (towards Introitus).
Both energies trigger your body's natural regenerative process, resulting in new and stronger collagen. The restoration of collagen process takes over time, normally within 60 to 90 days after the treatment
Safety and effectiveness
You may be glad to know that Ultra Femme uses the unique EFC™ (Energy Flow Control). This reassures the patient that the optimal level of power is delivered to the target tissue with real time monitoring and adjusting. This means that there will be no discomfort or risk for infection or discharge.
The procedure, furthermore, is not painful but has a comfortable warming sensation, even though it involves an application of heat in the area. You may notice mild redness and swelling after the treatment, but this is temporary and normally subsides within a few hours. 
In preparation for the treatment
You will have to provide in advance your latest Pap smear result done within 6 to 12 months. You also need to wait at least 10 days after the last day of your menstruation. Prior to the procedure, you will also need to shave all the hair in your intimate area.
A consultation with a certified aesthetic doctor is recommended to prepare better for the treatment. Here at Cutis Laser Clinics, you will have to fill out an assessment form and have a discussion with an aesthetic doctor to find out if Ultra Femme is suitable for you.
You can check out our previous post to learn the things you need to know before getting an Ultra Femme 360 intimate rejuvenation. 
Results to expect and treatments needed
Most patients are able to notice an improvement after the first session. However, overall results will continue to improve over time, particularly after the third treatment. Just take note that results vary from patient to patient. This can depend on the severity and the amount of tissue laxity, and your body's natural response to the treatment.
With regards to the number of treatments needed, the aesthetic doctor will discuss an individual treatment plan based on your needs. Here at Cutis Laser Clinics in Singapore, our standard recommendation is three sessions scheduled on a weekly basis.
Schedule a consultation
Consider Ultra Femme 360 for a nonsurgical improvement of your vaginal health. Contact Cutis Medical Laser Clinics today and schedule a consultation with our Harvard-trained aesthetic doctor in Singapore, Dr. Sylvia Ramirez, to find out more about this treatment.