Apart from being inconvenient, urinary incontinence or loss of bladder control can also be embarrassing, especially with sudden and unexpected urine leakage. Both the physical and emotional demands associated with the condition can also negatively affect your quality of life.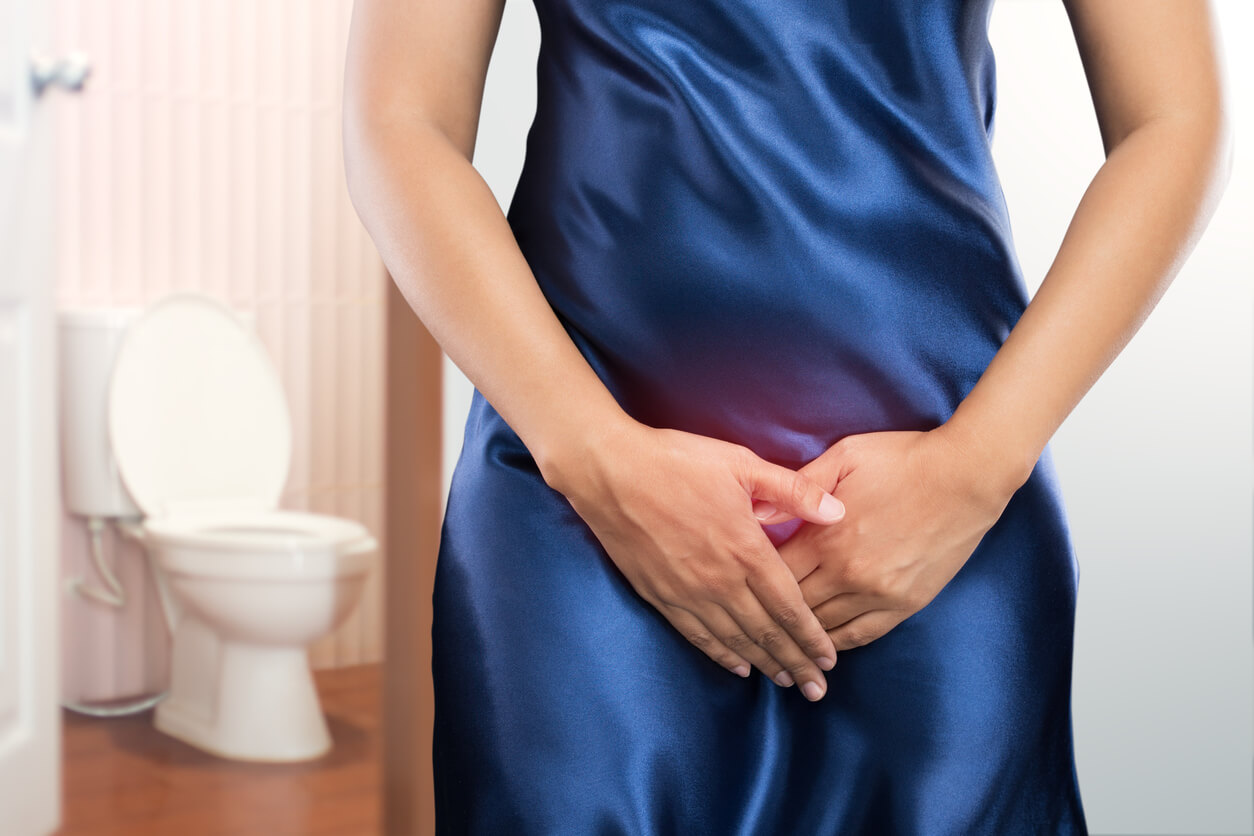 Stress Incontinence or Urge Incontinence
Incontinence occurs in both males and females, but is a lot more common and frequent in women. This is because of pregnancies, vaginal deliveries, and menopause, which are all contributing factors for both stress and urge incontinence, the most common types of urinary incontinence.
Stress incontinence refers to urine leakage when you laugh, cough, sneeze, or jump. This is due to the weakening of the muscles and tissues around the opening of the bladder, which may be caused by weight gain, pregnancies or vaginal childbirths. The pressure on the bladder can then result in leakage.
Urge incontinence, on the other hand, happens due to the spasms of the bladder muscles, causing sudden and overwhelming urge to pee. One common symptom is the urge to urinate immediately, which is usually followed by urine leakage before you reach the bathroom.
Common Causes
It is important to keep in mind that urinary incontinence is not a disease, but a symptom. It can be caused by a number of things like your daily lifestyle, physical problems, or underlying medical conditions. These include:
Certain foods and drinks (caffeine, alcohol, carbonated drinks, as well as foods high in sugar, acid, and spice)

Urinary tract infection (this irritates the bladder, which then causes an urge to urinate)

Pregnancy (including childbirth)

Menopause and changes with age

Hysterectomy
Treatment Options
The right treatment for you depends on the type of incontinence you have. For mild stress incontinence, for instance, kegel exercises may be recommended to strengthen your pelvic floor muscles. Other treatment options that can help include:
Bladder Training
The aim of this treatment is to help you regain control over your bladder. This may include a number of techniques like:
Delaying urination

or holding in the urge to urinate for about 5 minutes or so, then gradually increasing the amount of time each week

Scheduling bathroom visits

or having set time or toilet time table during the day, like every two hours, for example 

Going in only at specific times

or emptying your  bladder at certain times that you and your doctor have discussed
Medications or Surgery
The medications for incontinence are usually used in combination with exercises or other techniques. Some of the most common medications prescribed include topical estrogen, anticholinergics, or Imipramine or Tofranil.
There are also cases where surgeries (Colposuspension, sling procedures, or artificial sphincter) can be an option if other solutions don't work. Do take note that surgeries have risks, so it is best to discuss your options with your doctor. 
Ultra Femme 360 (for vaginal rejuvenation)
Ultra Femme 360 is a US FDA-cleared non-invasive procedure that can treat your intimate area and improve your intimate health. 
According to clinical studies, Ultra Femme has shown positive results for treating stress urinary incontinence, improve vaginal laxity, boost sexual satisfaction, and improve the overall appearance of the female area.
The procedure involves the insertion of 360° disposable tip through the Introitus (opening) inside the vaginal canal. This will then be moved alongside the vaginal canal with slow repeating motion forward (towards Cervix) and backward (towards Introitus). The tip emits radiofrequency and ultrasound energy that can stimulate collagen production in the vaginal tissue.
The results will vary from patient to patient and will depend on factors like your body's natural response to treatment and the amount of tissue laxity. This makes it important to consult an aesthetic doctor who will tailor a plan that suits your needs. 
You can also check out our blog to learn more about Ultra Femme 360 and everything you need to know about vaginal rejuvenation.
Schedule a Consultation Today
Urinary incontinence is something that you don't have to live with. If you're looking for a comfortable treatment without surgery, consider Ultra Femme 360. Contact Cutis Laser Clinics today and schedule a consultation with our Harvard-trained aesthetic doctor, Dr. Sylvia Ramirez, to find out if you're a good candidate for the procedure.