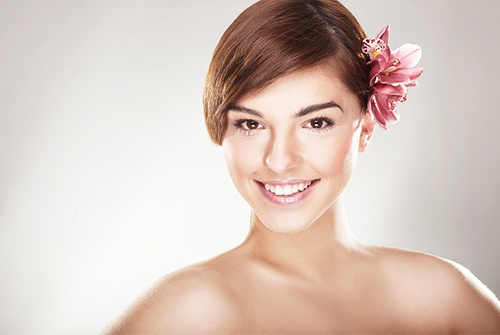 Anti-Aging Skin Rejuvenation
Recommended for: All skin types, especially where sign of laxity are present or when firming is desired.
The combination of Trilipo by Pollogen, DiamondTome Microdermabrasion and Ascorbic C Firming Treatment makes this a 'go-to' skin rejuvenation for all skin types.
Trilipo by Pollogen is an excellent and non-invasive solution for effective wrinkle reduction and facial skin tightening. It is a pain free, fast and effective aesthetic treatment for all areas of the face. DiamondTome Microdermabrasion removes the dead skin cells in the top most layer of skin which helps to improve texture and color resulting to a more supple and vibrant skin. It also stimulates the elastic tissue beneath the surface of the skin resulting in a healthier and firmer appearance.
The Ascorbic C Firming Treatment is infused with 15% pure Vitamin C, Aloe and gentle multi-fruit acids that dramatically improve tone and firmness of the face and neck while refining texture. Finishing the Anti-Aging Skin Rejuvenation is the Beta Intense Hydration Mask, a sheet type of serum mask that is soaked with Beta-glucan, a well-known ingredient that boosts skin renewal, prevents skin damage and promotes collagen synthesis.
Clarifying Skin Rejuvenation
Recommended for: All skin types, especially acne-prone or congested skin.
The combination of Diamondtome Microdermabrasion, Extractions and Complete Purifying Mask helps to clarify congested skin by removing dead skin cells and impurities resulting in a clear and nourished skin.
The DiamondTome Microdermabrasion is an effective exfoliating treatment that works by removing the topmost layer of skin, leaving it more supple and vibrant. This is followed by a gentle extraction and an oil-absorbing Complete Purifying Mask with Kaoline & Bentonite Clay that draws out impurities from deep within the skin while stimulating cellular turnover. It also purifies the skin, reduces inflammation and calms irritation resulting in a clear nourished and hydrated skin.