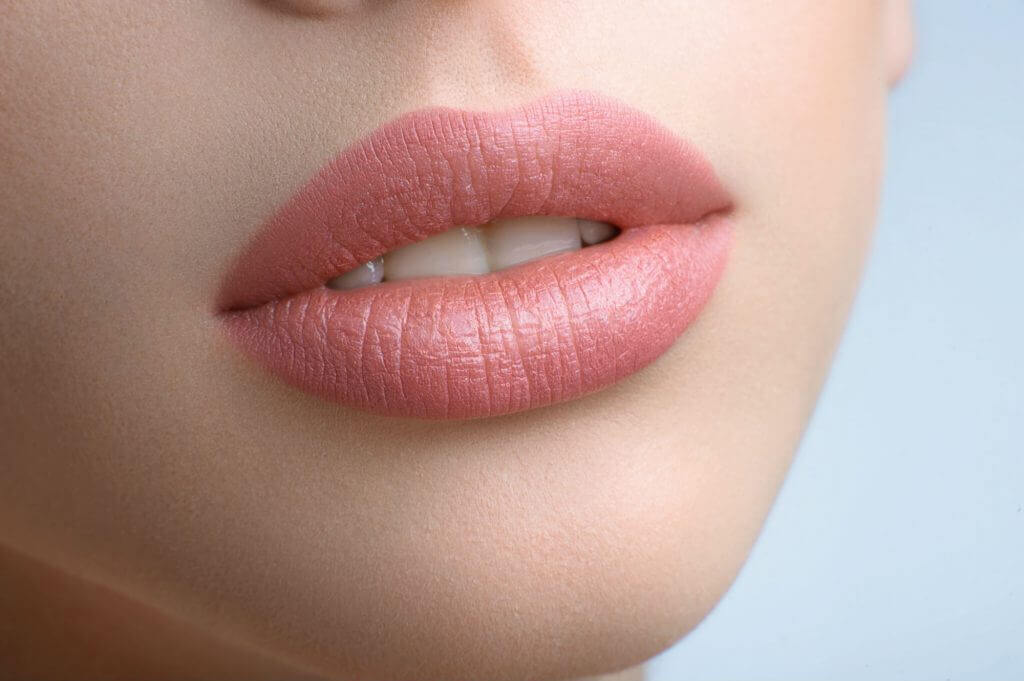 Want to achieve a more attractive pout? It's easier than you think. Outside of surgery, there are dozens of ways to get healthier, plumper lips that complement your face and enhance your natural beauty. Follow these simple tips for healthy and attractive lips.
1. Drink Plenty of Water
You already know that water is good for your skin, but did you also know it benefits your lips? Water helps to keep your lips hydrated, which makes them less prone to chapping. Drink the recommended eight 8-ounce glasses a day, which equates to about 2 liters or half a gallon of water each day.
2. Eat a Clean, Balanced Diet
Eating fresh fruits, veggies, and other wholesome foods not only results in beautiful, glowing skin, it also helps keep your lips looking healthy and beautiful. Steer clear of junk foods and carbonated drinks which can cause toxins to build up in the body.
3. Exfoliate Regularly
Exfoliation isn't just for your skin. It can also greatly benefit your lips. During exfoliation, dead skin cells are gently sloughed off allowing new skin cells to generate in their place. Exfoliation also stimulates blood circulation which creates a natural plumping effect.
There are several ways to exfoliate your lips at home. You can use a washcloth, toothbrush, sugar with honey or any lip scrub to gently scrub your lips in a circular motion. Follow up with a hydrating lip balm.
4. Avoid Bad Habits
Try to avoid bad habits that can contribute to dry or chapped lips. Biting or licking your lips excessively can draw moisture from the lips, leaving them dry and dull. If your lips feel dry, use a moisturizing lip balm instead to hydrate and protect your lips.
5. Use a Lip Balm with SPF
If your lip balm does not contain SPF, make the switch. Exposure to harmful UV rays can cause damage to your lips, just like your skin. Today, there are many lip balms on the market containing sun protection ingredients, both tinted and non-tinted. Apply the lip balm about 20 minutes before going out in the sun.
6. Avoid Fine Lines and Wrinkles
Fine lines and wrinkles that develop around the lips can make you appear older. This wrinkling is often caused by sun exposure, smoking, or the natural aging process.
Keep the skin around the lips healthy and hydrated by applying a cream containing anti-aging ingredients such as retinol. If you already have established wrinkles on top of the lips, try a treatment like Botulinum Toxin (or more commonly known as Botox) to smooth out the lines.
7. Try Skin Fillers
Fillers for the face can make a drastic difference in the look of your lips. Options like Juvederm Volift and Ultra Lip can be safely injected into the lips to create a plump, yet natural appearance often associated with beauty and youthfulness. Lip fillers like Juvederm Volift face filler also contain lidocaine, a numbing ingredient, for minimal discomfort.
Are you ready for healthier, more attractive lips? Schedule an appointment with our aesthetic doctor, Sylvia Ramirez, at the Cutis Laser Clinics today.
Tags: Skin Doctor, Face Filler, Lip Fillers, Juvederm