We may never be able to stop the aging process, but there are safe treatments available to firm up sagging skin, as well as reduce the appearance of fine lines without going under the knife. In our previous post about reversing sagging skin, we mentioned that a number of factors contribute to the appearance of loose and thin skin. Some of them are modifiable like smoking and sun exposure, but there are also those that you can't change like the body's decreasing production of collagen and elastin.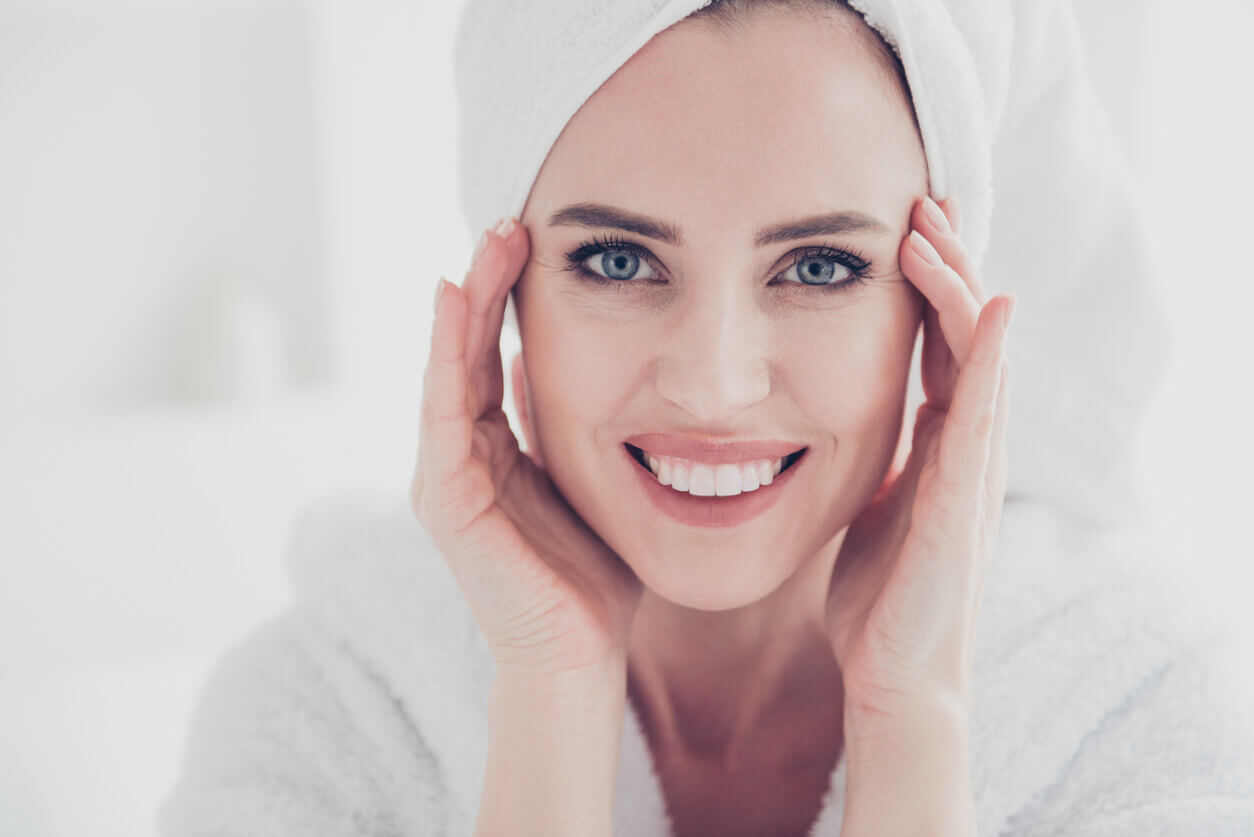 The good news is tightening loose skin is possible without a surgical facelift. It is advisable to explore your options and consulting an aesthetic doctor in Singapore to find out which one suits you best.
Here are some of your options:
Anti-aging creams and serums
If you're thinking of only using a firming anti-aging cream to tighten loose skin, it's likely that you'll see subtle improvements. It's not that firming creams do not have value on the skin it's just that there are no creams or serums that can deeply penetrate the skin enough to create a lifting effect.
You can still use anti-aging creams or serums to restore moisture as well as to protect and repair your skin. But be sure to choose quality products that contain proven ingredients such retinoid or retinol. These ingredients increase the skin's cell turnover which helps firm your skin while improving your skin tone and texture.
Moreover, consider using Vitamin C serum daily in L-ascorbic acid form to protect your skin from sun damage and free radicals, one of the common causes and collagen breakdown.
Ultherapy
Ultherapy is a non-invasive skin tightening procedure that uses ultrasound energy to gradually tighten the loose skin. It can be used to improve the appearance of fine lines and wrinkles on the face and décolleté, as well as lift the skin on the brow, under the chin, and on the neck.
It is US FDA-cleared which works by bypassing the skin's surface while delivering time-tested focused ultrasound energy that penetrates into the deeper layers of the skin. This triggers a natural response, jumpstarting the process that stimulates the production of new collagen.
Ultherapy is a good alternative for individuals who are not keen to undergo surgery or do any drastic changes. Since it's non-surgical, it doesn't involve cuts or injections and the results are gradual yet natural. It also has no downtime, so you can go back to your normal routines after the procedure. You can read our previous blog to find out why Ultherapy stands out from other skin tightening procedures.
Exilis Ultra
Exilis Ultra is another US FDA-cleared non-invasive skin tightening procedure that uses the power of radiofrequency and ultrasound energy to target different parts of the face and the body. It can help tighten the skin, reduce fat cells, and promote collagen production with minimal to zero discomfort.
It uses Energy Flow Control (EFC), which adjusts and monitors the amount of energy to make sure that the optimal and safe level of power is delivered in the area of concern.
Exilis Ultra in Singapore comes with a small applicator to treat smaller areas of the face and body. It can be used to improve skin around the eyes, chin, jawline, décolleté, arms, elbow, buttocks, as well as thighs, banana rolls, and ankles.
It's also built-in with a big applicator to reduce fat and tighten skin in larger areas of concern.  It features a controlled cooling to disrupt the fat cells and eliminate them for good. This makes it safe to be used on other body parts, like the neck area.
PDO Thread lift
PDO thread lift is a minimally invasive procedure that involves the insertion of strong and absorbable PDO threads into the skin's deeper layer. This helps stimulate collagen growth that can lift and tighten the skin. You can turn to PDO threads to lift saggy skin on the mid-face, jawline, and the neck.
At Cutis Laser Clinics in Singapore, we have the Dr. Perfect V-Line PDO Thread Lift, which uses KDFA and CE marked polydiaxanone (PDO) threads. These are inserted using a very fine cannula, which minimizes the risk of bruising compared to normal needles.
The inserted threads will gradually dissolve over a period of six months, but the resulting lift can last for up to two years, or as long as the new collagen produced maintains the lift. You can check out our previous blog to find a few things you need to know before getting a PDO thread lift in Singapore.
Schedule a consultation today
With the options mentioned above, you can now tighten your skin without going under the knife. Contact Cutis Laser Clinics in Singapore today and schedule a consultation with our Harvard-trained aesthetic doctor, Dr. Sylvia Ramirez, to find out which procedure suits you best.
Tags: Ultherapy, Exilis Ultra, PDO Thread Lift, Aesthetic Doctor