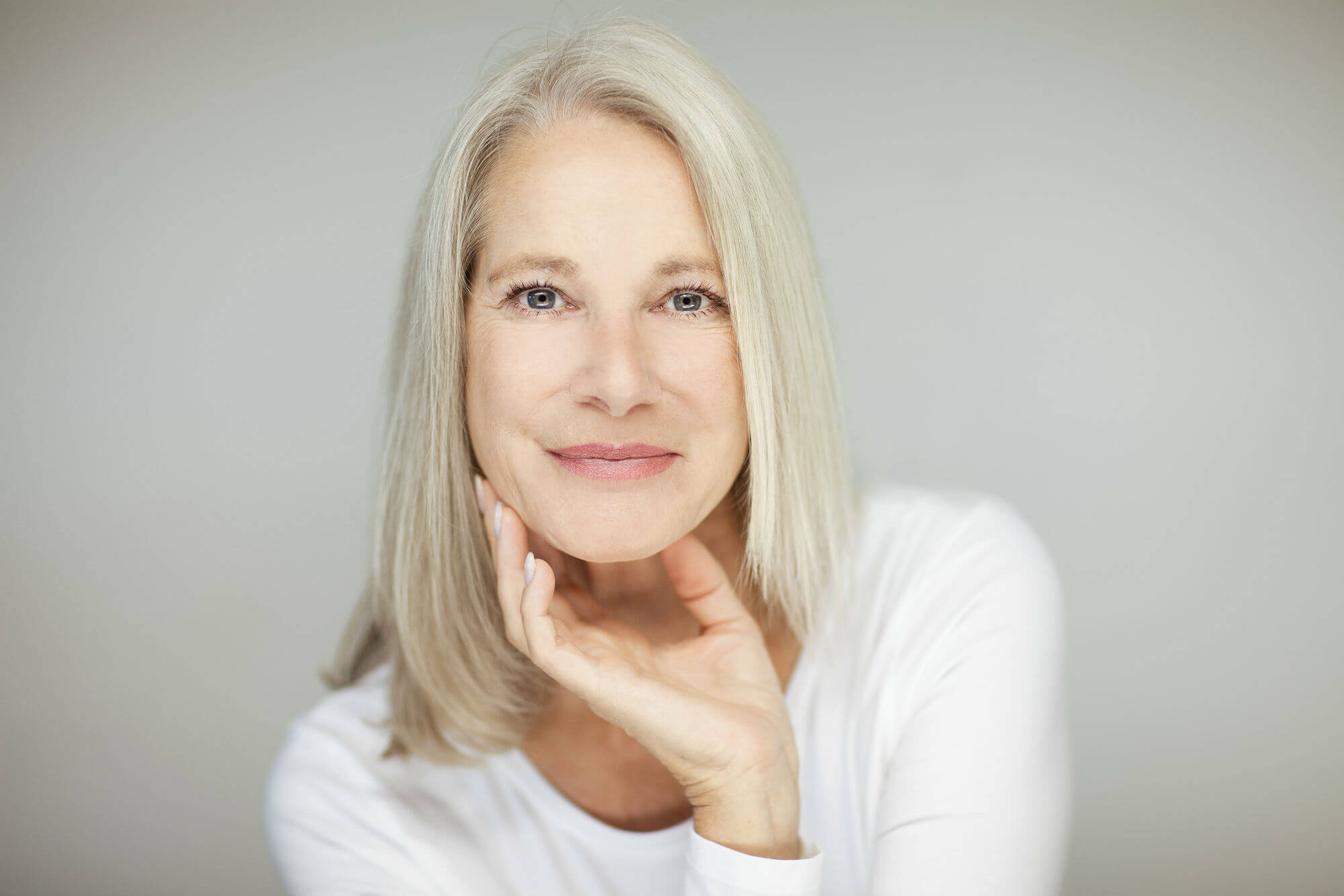 While change is mostly considered a good thing, this is not entirely the case for your skin. The effect of time and gravity can be harsh on your body, causing you to develop fine lines and wrinkles or sagging of the skin that was once firm and supple.
Why do I have sagging skin?
A number of factors can contribute to the drooping of the skin. Aging is one of them, with the skin starting to lose its natural collagen and elastin as you age. Slow production of both collagen and elastin can make the skin look loose, thin, tired, and dull.
Other factors include:
Overexposure to the sun (without sun protection)

Smoking

Dehydration

Stress/pollution

Weight loss (especially rapid weight loss)
What can I do to reverse sagging skin?
Fortunately, surgery is not your only option to lift or tighten loose skin on the face and body. If you're not ready or willing to go under the knife (just like most patients), there are a number of safe aesthetic treatments that do not require cuts, incisions, and longer downtime.
At Cutis Laser Clinics, we offer safe and effective treatments that can give you a tighter and firmer skin. Continue reading to learn more about the treatment options.
Ultherapy
Ultherapy in Singapore is a non-invasive facelift procedure that uses the power of ultrasound to gradually tighten the skin. It can be used to lift the skin on the brow, under the chin, and on the neck, as well as improve the appearance of fine lines and wrinkles on the face and décolleté (chest) areas.
Ultherapy involves the use of a system called Ulthera, a US FDA-cleared device which bypasses the surface of the skin while delivering the right energy amount at the right depths and temperature. This will then trigger a natural response under the skin, jumpstarting the process that stimulates the production of new collagen.
What's great with Ultherapy is that there is no downtime after your procedure and you can go back to your normal routines right after. Read more on what to expect before and after an Ultherapy procedure.
Some patients report seeing improvements directly after the first treatment, but the most visible results are seen after two to three months. This is because new collagen formation takes about eight to 12 weeks to develop.
Keep in mind that your genetics, lifestyle, and body chemistry can also play a role in the duration of the treatment results.
Exilis Ultra
Exilis Ultra is a non-invasive skin tightening for the face and body. It can effectively reverse sagging skin as well as it can also provide face and body contouring and fat reduction.
Exilis Ultra can improve skin around the eyes, chin, jawline, décolleté, arms, elbow, buttocks, as well as thighs, banana rolls, and ankles.
This works by combining two safe energies: radiofrequency and ultrasound to tighten the skin, promote collagen production, and target fat cells on the body. It uses Energy Flow Control (EFC), which adjusts and monitors the amount of energy, making sure that the optimal and safe level of power is delivered in the area of concern.
Exilis also comes with two applicators: small and big. The small one heats the deep layers to tighten the skin and treat small areas of the body (hands and arms). The big applicator, meanwhile, utilizes the same technology to tighten loose belly skin and reduce fat.
It also comes with controlled cooling to disrupt the fats cells and eliminate them for good. This makes the procedure safe to be used on other body parts, like the neck area.
Titan
Titan in Singapore is a safe skin tightening procedure that uses an FDA-cleared laser-light energy to stimulate new collagen production. This treatment can be used for tightening lax skin in your face, arms, abdomen, and legs, as well as improving lines and folds.
Titan works by delivering light energy that provides a uniform distribution of energy for heating the deep dermis. It uses a safe, infrared light that causes immediately collagen contraction, resulting in tighter skin.
It is good to know that the procedure has little to no discomfort as the surface of your skin is protected through continuous cooling with the Titan handpiece.
After the treatment, new collagen growth will continue to tighten and firm the skin over time. This leads to further improvement of lax skin, as well as lines and fold. This non-invasive skin tightening can give you a younger appearance without surgery, injections, or downtime.
PDO Threads
If you are looking for a more immediate results in reversing sagging skin, you may want to consider a PDO Thread Lift.
In Cutis, we use Dr. Perfect V-Line PDO Thread Lift, a minimally invasive procedure that is KFDA-approved which lifts and tightens loose and saggy skin. It can be safely used to treat sagging skin on the middle face, jawline, and neck area.
This involves the insertion of strong and absorbable PDO threads into the deeper layer of the skin using very fine cannula. This minimizes the bruising compared to normal needles.
Once inserted, the skin will then undergo a self-healing process that also promotes collagen production and active blood flow in the inner layer of the skin.
The inserted PDO threads will gradually dissolve over a period of 6 months, but it is good to know that the resulting lift can last for up to two years, or as the new collagen produced maintains the lift.
Immediate lifted appearance after the treatment is one of the main benefits of undergoing a PDO thread lift procedure. The overall effect, however, will be seen after two to three months when the stimulation of new collagen starts.
There is no cut required for the procedure and the PDO thread lifts are well tolerated by patients, as numbing cream is applied before the insertion of threads. There may also be some swelling and bruising, but this will subside after a few days.
You can return to your normal routines after the procedure, but you need to avoid strenuous activities for at least seven days.
Schedule your Consultation Today
Don't let sagging skin wear you down. Contact Cutis Laser Clinics in Singapore today and schedule a consultation with our Harvard-trained aesthetic doctor, Dr. Sylvia Ramirez, to find which procedure suits you best.
Tags: Aesthetic Clinic in Singapore, Ulthera, Titan, Exilis, PDO