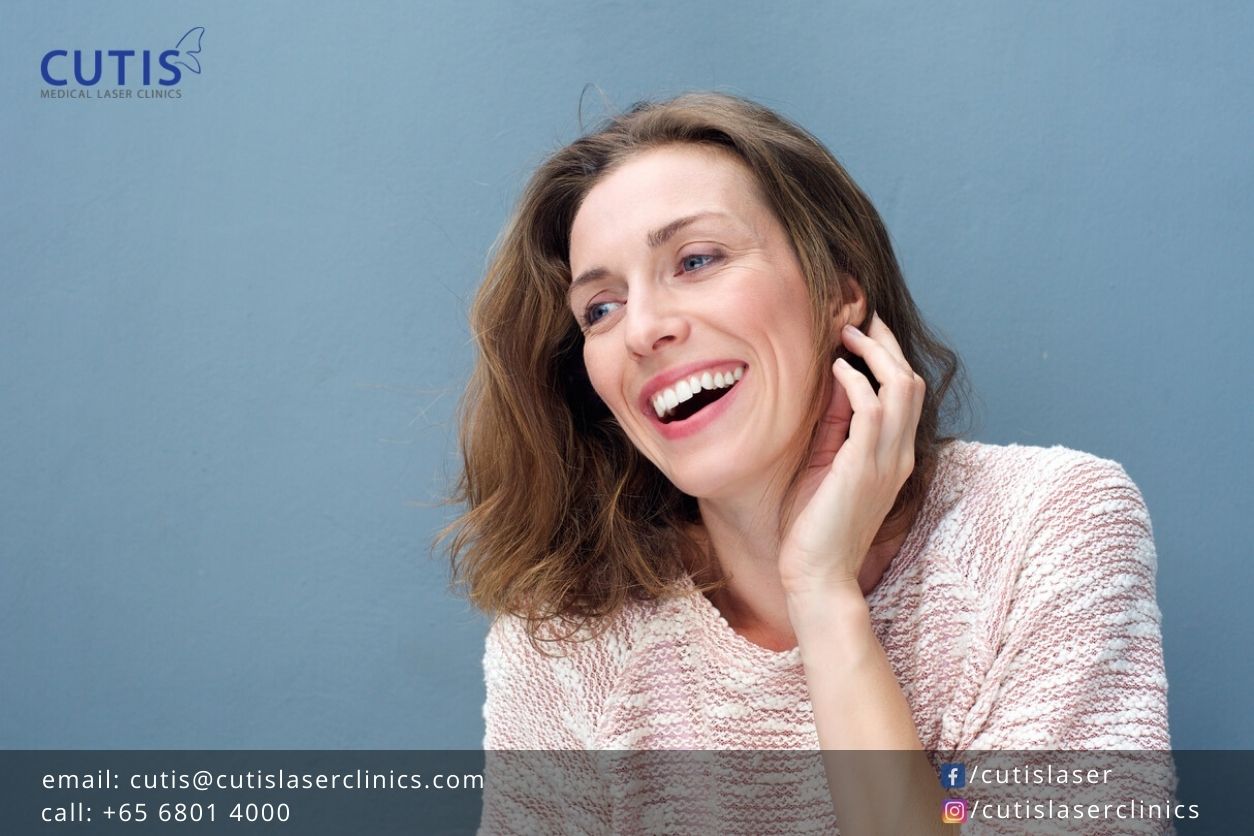 There is no single treatment that can tackle most skin imperfections all at once. If a patient, for instance, is dealing with scarring, fine lines, pigmentation, and volume loss, various procedures and multiple appointments would be needed to treat or improve those concerns. A unilateral approach wouldn't simply be enough when treating different skin conditions, especially intricate ones. 
This is where combination treatments come into the picture. While many aesthetic procedures today are effective enough when performed on their own, you can get elevated results with a combination approach. And as different skin conditions affect different layers of the skin, the use of various non-invasive treatment modalities is likely to offer maximum benefits. 
What aesthetic treatments can you combine?
Here at Cutis Medical Laser Clinics, we have been performing combination treatments for quite a while now. Different treatment modalities can also treat and target various root causes of different skin concerns. This then allows us to take a personalized approach in a way that would serve the patient's best interest.
Below are some of our non-invasive face treatments that you can combine for elevated results.
Titan Skin Tightening – is a US FDA-cleared aesthetic procedure that can tone, lift, and tighten the skin on the face, neck, and other areas of the body. It uses infrared light to gently heat the skin (deep dermis) and stimulate collagen production, resulting in tighter skin over time. 
Titan can be combined with Laser Genesis in a procedure called 2D Titan-Genesis Skin Rejuvenation. Laser Genesis, which will be explained further below, works on the superficial dermis to treat wrinkles, enlarged pores, skin redness, and uneven skin texture. This combination can tighten your skin and give you a younger, fresher look.
Laser Genesis Skin Therapy – is also from the same makers as Titan (Cutera). It is a US FDA-cleared device that uses innovative laser technology that gently heats the upper dermis below the skin surface. It can stimulate collagen regrowth and generate additional heat in the capillaries to reduce skin redness. It can treat fine lines and wrinkles, minimize enlarged pores, and diffuse scars and redness.
Laser Genesis is a versatile treatment that complements various aesthetic procedures. You can combine it with Dermapen 4 microneedling to improve the overall quality of your skin. There is also the Limelight and Laser Genesis combination that can address problems right at the skin surface, including fine lines, freckles, sun damage, and mottled complexion. 
Limelight Photo Facial – delivers intelligent pulses of light customized to your skin tone. It targets pigmentation, drawing out dark spots on the skin's top layers. Following the Limelight procedure, it is normal for the spots to turn darker, which will scab and fall off after five to seven days. This then reveals brighter, healthier skin. Limelight can also reduce the appearance of lines and wrinkles, enlarged pores, facial redness, and tiny facial veins. 
PicoCare Laser – is a US FDA-approved and CE-marked laser system that can break down pigments into smaller particles. It delivers short bursts of energy that can penetrate deeper and treat dark spots, acne scarring, and epidermal lesions. It can also help the body stimulate collagen, which is why it can be used for overall skin rejuvenation. 
Dermapen 4 Microneedling – is an automated device with 16 microscopic needles that pierce the skin vertically. It creates millions of fine fractional channels and micro-injuries that help ignite collagen and elastin. It can improve lines and wrinkles, enlarged pores, uneven skin tone, and different types of scars, including post-acne, burn, surgical, and striae scars.
Pearl and Pearl Fractional – are skin resurfacing treatments for treating sun damage, wrinkles, and uneven skin texture. Pearl Laser is a shallow technique that treats the top layers and stimulates collagen growth. Pearl Fractional, meanwhile, deeply penetrates the skin to improve deeper wrinkles and other signs of aging on the face. They can be combined in a procedure called Pearl Fusion. 
VI Peel – is a medical-grade chemical peel that can remove damaged skin layers and stimulate new skin cells and collagen production. VI Peel is a powerful yet gentle peel that can address a  range of skin concerns such as acne scars, pigmentation, age spots, and fine lines. It can improve the tone, texture, and clarity of the skin. Find out which type of VI Peel is right for you.  
NIR (Near Infrared) Skin Tightening – uses pulsed infrared light to tighten and contour the skin, as well as improve cellulite appearance. It effectively heats the deeper layer and water in the tissues to repair skin cells and build new collagen. It can treat sagging and crepey-looking skin, as well as soften fine lines and wrinkles. 
Imperium Face Treatments – are facial rejuvenation procedures that use diathermy or deep dermal heating. They also involve the use of different handpieces to clean, repair, and nourish the skin, as well as provide anti-aging effects. We have the Deep Cleanse & Lift for eyebrow lift and jaw tightening, and Deep Restoration for deep wrinkles and skin firming. Learn more about Imperium Face treatments in our previous post. 
So, what are the benefits of combining aesthetic treatments?
The use of several treatments can help us help our patients achieve sustainable and natural-looking results. 
Address various skin concerns at once

Create a personalized treatment plan for patients

Achieve elevated results and maximum benefits

Target the (root) causes of certain aesthetic concerns

Achieve beauty goals faster with lasting improvement

Less multiple appointments to your skin/aesthetic doctor

Transform a person's skin and confidence
Schedule a consultation today
Want to know which combination treatments are right for you? Contact Cutis Medical Laser Clinics in Singapore today and schedule a consultation with our aesthetic doctor.