Imperium face treatments are new additions to our clinic's range of facial rejuvenation procedures. They improve the overall quality of the skin using diathermy or deep dermal heating. The targeted temperature increase in the treated area helps stimulate collagen, elastin, and hyaluronic acid.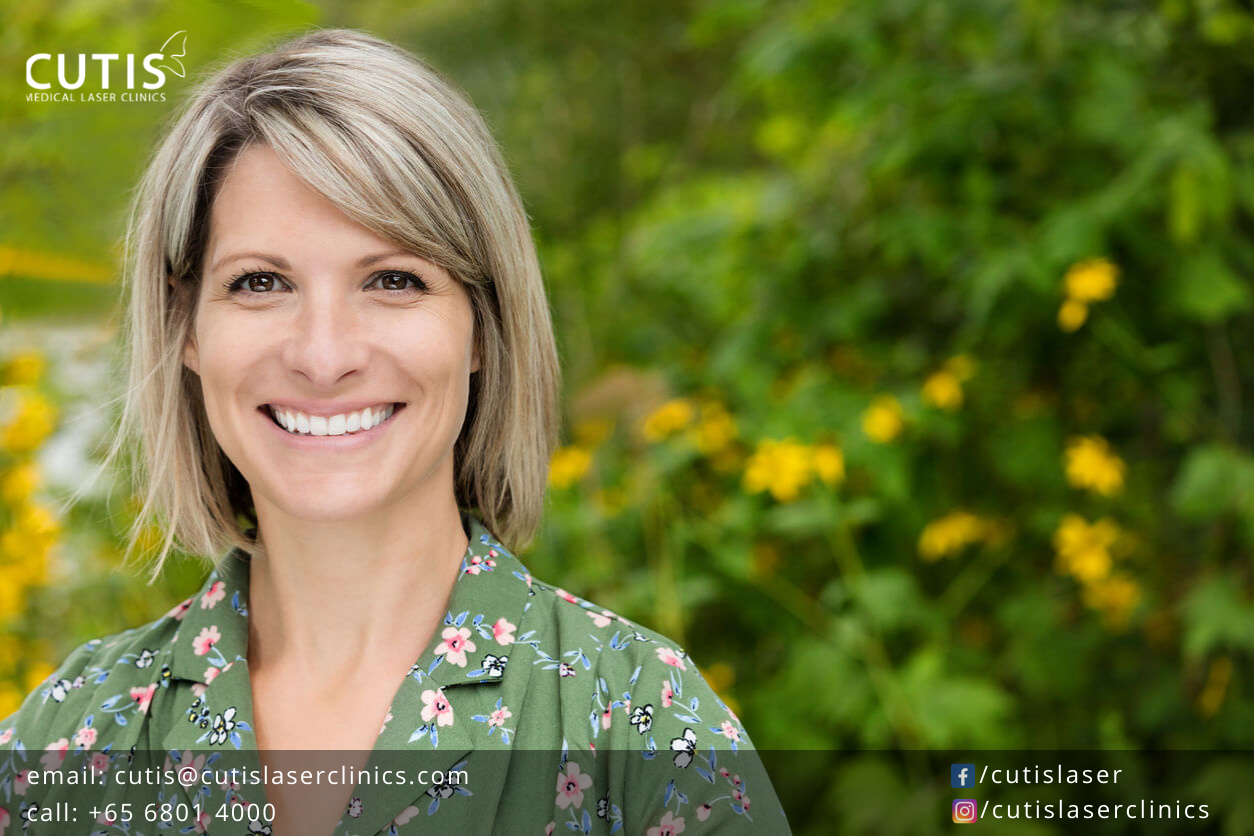 The treatments involve the use of different handpieces to clean, repair, and nourish the skin, as well as provide non-invasive anti-aging effects. The procedure is controlled by a highly technical device called the Imperium Med 400 system. This is used in medical and aesthetical settings with various protocols for the face and body. 
Here at Cutis, we have two Imperium face treatments: Imperium® Deep Cleanse & Lift and Imperium® Deep Restoration. Both use the Sonoblade 25, which is a device for water peeling and drug infusion. It transmits a series of vibrations into the skin using the elastic wave (low-frequency ultrasound 25kHz) technology. It delivers a host of benefits such as:
Epidermal exfoliation

Bacterial sterilization

Hydration

Increased blood supply and skin permeability

Stimulation of skin cell turnover

Get rid of superficial dark spots

Sonophoresis
Apart from the Sonoblade 25, Imperium face treatments also involve the use of two handpieces unique for each procedure.
Imperium® Deep Cleanse and Lift
This uses the Sonoblade 25 and bipolar RF spheres, which are for skin lifting and tightening. These generate internal heat and bio-stimulation technologies, promoting collagen growth and formation. The treatment can be used on different areas of the face, including the forehead, skin around the eyes, cheeks, jawline, and neck.
Imperium® Deep Cleanse and Lift can help with:
Reducing the look of fine lines and wrinkles

Eyebrow lifting (treatment of the forehead)

Jawline tightening

Cheeks and cheekbones

Improving the appearance of nasolabial folds
Imperium® Deep Restoration
Apart from the Sonoblade 25, Imperium® Deep Restoration also uses the Fractional Pulsed Crown RF. This handpiece creates 125 micro holes in the epidermis and emits pulsed radiofrequency energy. This causes thermal stimulation in the deep dermis, which together with the mechanical action of perforation, leads to a host of skin benefits.
Collagen remodeling

Preserving the skin's superficial layers

Tissue regeneration in a natural manner

Deep wrinkle reduction

No downtime; does not require recovery time
Which Imperium face treatment is right for me?
Both treatments can promote collagen growth and help improve or address signs of aging. If you, however, are more interested in eyebrow lifting or jawline tightening, Imperium® Deep Cleanse & Lift is a more suitable option. The use of RF spheres can give your face a workout and make it more radiant or glowing.
If you, on the other hand, are concerned with deep wrinkles and skin firming, Imperium® Deep Restoration is worth considering. The fractional pulsed crown RF targets the deep layers of the dermis to regenerate the skin tissues, as well as lift and firm the skin without surgery. 
The right Imperium face treatment will depend on your goals, concerns, and individual profile. A consultation with our aesthetic doctor will let you know the most suited treatment, as well as the number of sessions you'll need. Just be reminded that the growth and formation of new collagen happen within a period of 2 to 4 months.
Schedule a consultation today
Don't settle for facial treatments that only cleanse and exfoliate your skin. Achieve true and lasting rejuvenation with Imperium face treatments. Whether you're looking to tighten your skin, improve signs of aging, or make your skin more glowing, Imperium face can help. Contact Cutis Medical Laser Clinics in Singapore today to book your consultation or appointment.