When it comes to rejuvenating skin and improving its texture and clarity, chemical peels are often recommended. There are several types of chemical peels available, varying in strengths and depths. Your skin type and skin concern will help determine which type or strength of chemical peel is right for you.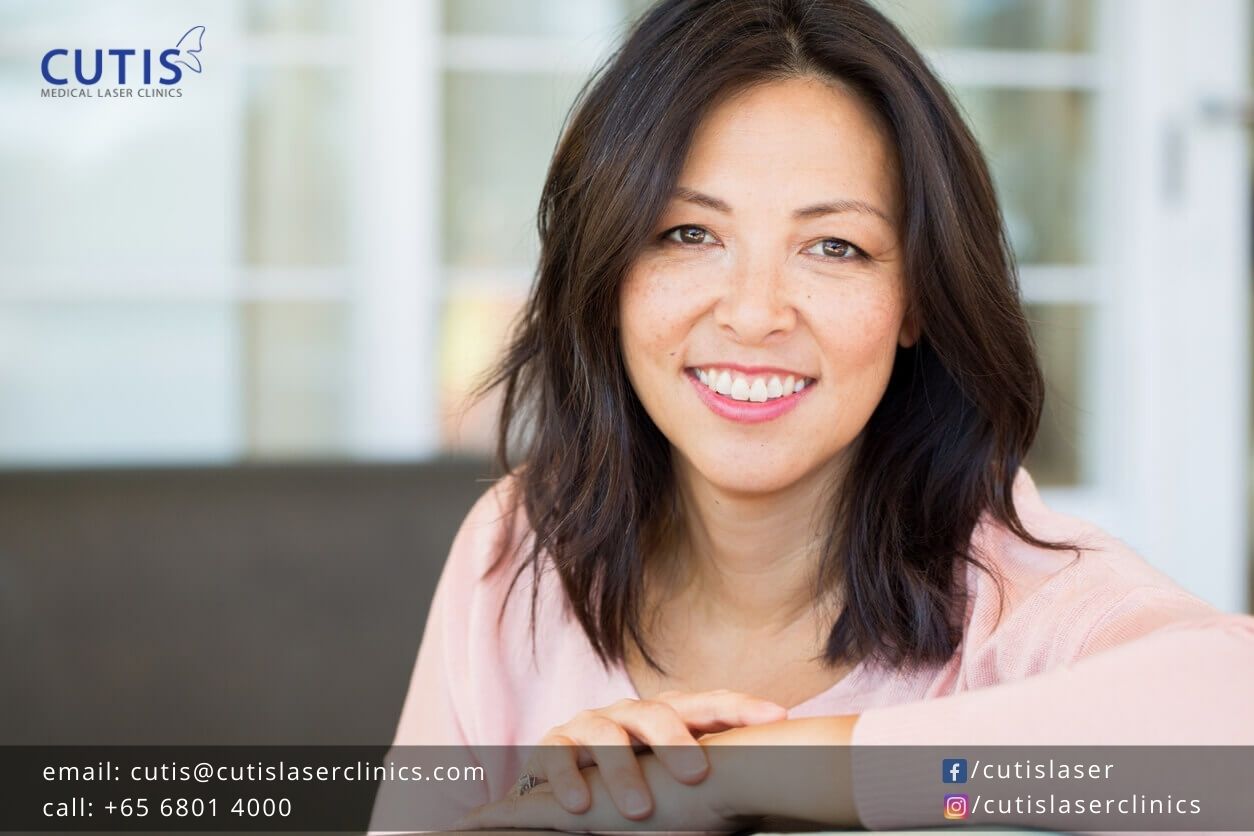 VI Peel is one chemical peel that can address a range of skin concerns. Whether you're dealing with active acne, acne scarring, fine lines, or pigmentation, this peel can improve your concerns and transform your skin. VI Peel is a medium-depth chemical peel that features a special formulation of safe and effective ingredients. 
What does VI Peel do to your skin?
VI Peel uses a chemical peel solution that is applied on the skin surface. This then creates micro-damage on the skin's outermost layer, causing it to "peel off". VI Peel exfoliates the treated area, while also stimulating collagen production and promoting new tissue growth. Following this process, you'll notice healthier and more radiant skin. 
This type of peel is commonly used on the face, but it can also be applied on other areas of the body. These include the neck, chest, hands, arms, back, and legs. VI Peel is the only chemical peel treatment that is safe to be used on the skin around the eyes. It is also suitable for all skin types with no special skin preparation needed. 
Check out our previous post and find out why VI Peel is not your average chemical peel treatment. 
Which type of VI Peel is right for me?
At Cutis Medical Laser Clinics in Singapore, we offer 3 different types of VI Peel. We have the VI Peel (original), VI Peel Precision Plus, and VI Peel Purify. The right type of VI Peel for you will depend on your specific skin concerns.
VI Peel
If you're looking to improve signs of aging and some pigmentation issues, the original VI Peel is right for you. Its synergistic blend of ingredients works together to remove the damaged skin layers to stimulate the production of new skin cells. It is effective for improving eye wrinkles or crow's feet, as well as other facial lines and wrinkles.  
You can turn to VI Peel to:
Soften lines and wrinkles

Improve the tone, texture, and clarity of the skin

Reduce age spots and hyperpigmentation 

Smooth away rough skin

Reduce the appearance of Keratosis Pilaris (tiny bumps on the skin)
VI Peel Precision Plus
If you're dealing with sun damage, melasma, and post-inflammatory hyperpigmentation, VI Peel Precision Plus is for you. This fights skin discoloration, which helps restore the skin to its natural health. It features a powerhouse formula that encourages rapid cell turnover and effectively suppresses melanogenesis (the production of skin pigment or melanin).
VI Peel Precision Plus can:
Penetrate damaged skin area

Exfoliate and help reduce pigmentation and textural damage

Improve skin tone

Promote rapid cell turnover
VI Peel Purify
For active acne, oily skin, and other skin concerns caused by acne symptoms, VI Peel Purify is right for you. It offers a unique formula that can kill P. acne bacteria, reduce comedones, and balance the skin to lessen breakouts. You can consider this chemical peel if you have active or teen acne, oily and congested skin, or breakout-prone skin. 
Some of the benefits of VI Peel Purify include:
Calms redness and inflammation

Eliminates P. acne bacteria

Clears pores

Increases cellular turnover
What can you expect with VI Peel?
This medical-grade chemical peel is non-invasive and virtually painless. Slight tingling sensation may be experienced during the application of the solution, but this is tolerable. There is no need for pain medications or topical anesthetics.
There are also no immediate side effects directly after the treatment. You will experience peeling after two to three days and this will continue for up to six days. During the peeling process, you may see unusual skin color changes (yellowish, brownish, reddish tones), but these are normal.
Once the peeling is over, you'll see a healthier and more glowing complexion. This will continue to improve over time. A single VI Peel treatment can be enough to provide significant results, but several sessions may be required depending on your goals and skin concerns. 
Schedule a consultation today
Considering VI Peel to transform your skin? Contact Cutis Medical Laser Clinics in Singapore today and schedule a consultation with our Harvard-trained aesthetic doctor, Dr. Sylvia Ramirez, to find out which type of VI Peel is right for you.