Aging skin shows up as more than just fine lines and wrinkles. Years of accumulated sun damage also come up as age spots, while below the skin, fat, muscle and bone mass degenerate, resulting to loss of tone, volume and even shape. Hormonal changes starting middle age could also lead to rougher and drier texture of the skin, not to mention uneven coloration.  To rejuvenate the skin in all its aspects, a combination of treatments that addresses each concern is often prescribed by a skin specialist. Combination therapies work better together than just one treatment alone, as they complement each other for a more well-rounded outcome – skin that feels as young as it looks.
Use this mini-guide to understand how each treatment works and help you decide which combination best applies to your needs.
Upper Third of the Face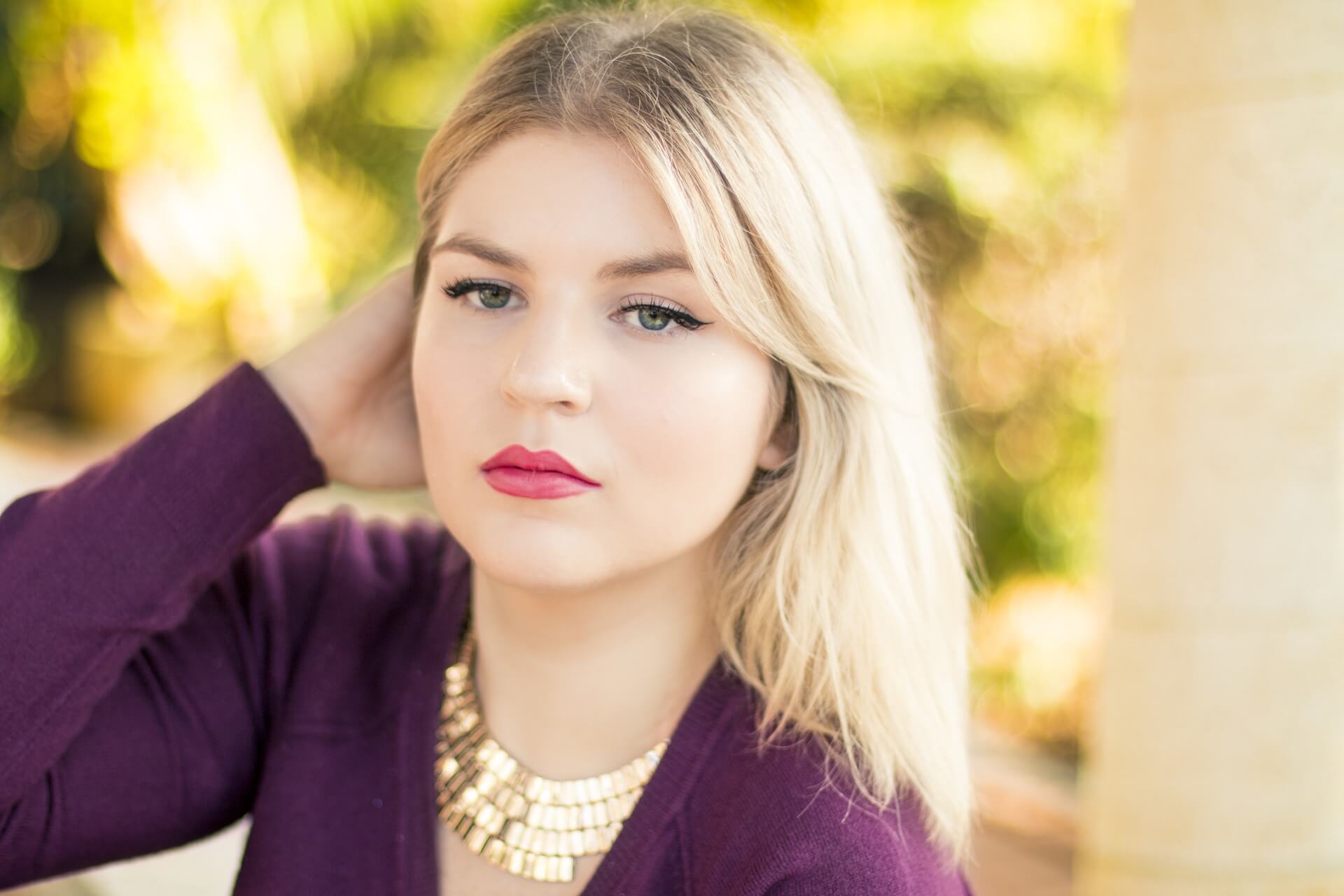 Crow's Feet and 'Angry 11' Lines
The most visible of signs of aging skin in this area are the canthal and glabellar lines, commonly manifesting as crow's feet and vertical frown lines, respectively. Botulinum Toxin (or more commonly known as Botox) is the wrinkles treatment in Singapore clinics and clinics around the world and they offer it to their patients because it is FDA-approved specifically for these lines, smoothing them out for the next three to six months by preventing the muscles from crunching.
Over time, you may need lesser Botox injections spaced farther apart as lines and wrinkles become less visible. If the crow's feet are more grooved, skin fillers such as Juvederm and Restylane may be applied after the full effect of Botox has peaked (usually after two weeks).
Horizontal Forehead lines
Horizontal forehead lines that become visibly saggy can be lifted up and tightened by absorbable polydioxanone (PDO) threads. These sutures have long been used in surgery, and are now CE marked (Europe) and KFDA-approved (Korea Food and Drug Administration) for use on various areas of the face that need lifting, tightening and contouring.
Brow Lift Without Surgery
Eyebrows are vital facial features not only to convey your emotions but also frame your face. Some people may not see lines above their forehead but may notice that their brows are not as perky as in the past. Fortunately, there is now Ultherapy (also called Ulthera), an FDA-approved, non-invasive treatment to lift sagging brows courtesy of ultrasound technology, the same technology we have relied on for decades for ultrasound imaging.
Safe infrared light heats the dermis below the skin's surface, causing immediate collagen contraction and eventual collagen growth to further tighten lax skin. One such treatment approved by FDA for dermal heating is Titan, and it's gentle enough to use in the eye area.
Alternatively, an eyebrow thread lift is possible with the use of absorbable poly-lactic acid or PLA threads such as those used by Silhouette Soft that a doctor inserts subcutaneously (5mm under the skin) to create lift and induce collagen creation as the threads dissolve.
For droopy eyelids, Botox and fillers may be used in tandem to lift up the hood of the eyelid and open up the eye area. This can be done to delay the need for eyelid surgery (blepharoplasty) which is when excess fat and skin get in the way of a person's normal vision and needs to be cut off.
Dark, Hollow and Baggy Under Eyes
As if forehead lines and drooping eyebrows are not enough, the skin under the eyes is thinner than most of facial skin, so it's no surprise that some people get wrinkles here first than anywhere else on their face.
Depending on your concern, you can either have dermal fillers (Juvederm or Restylane) for deep tear troughs, PDO threads (they come in thinner monofilament sutures) for intraorbital wrinkles (under eye sagging and wrinkling), or powerful anti aging serums to fade away those 'panda' eyes and naturally plump up the elastin and collagen stores of this delicate area.
Because serums can be applied at home, they often make excellent maintenance products to keep the results of cosmetic treatments last longer.
Lower Two-Thirds of the Face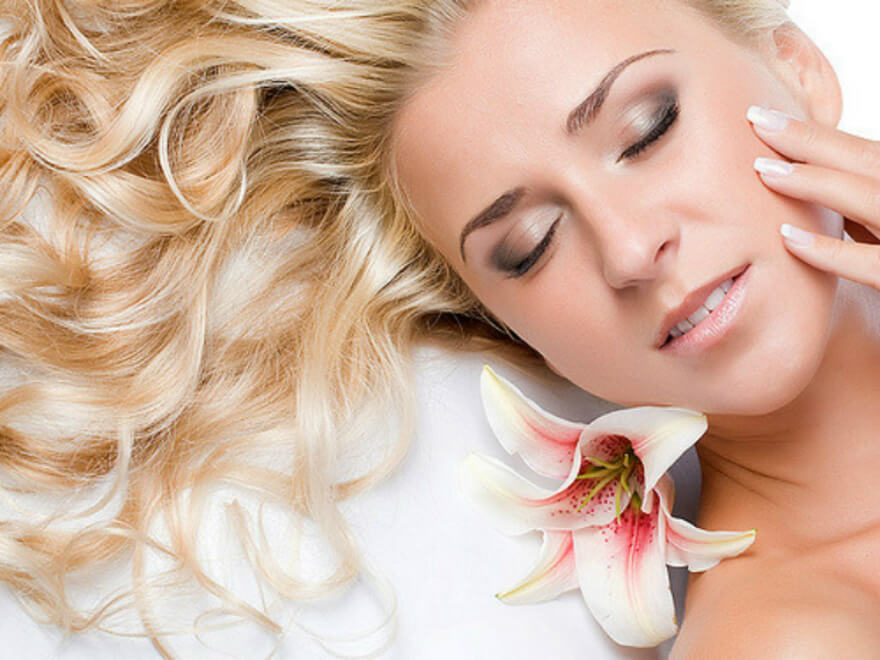 Non Surgical Face Lifting with Threads
When the support structures of the mid-face start to degenerate, the entire face may look 'dropping,' a condition that can be corrected by both PLA and PDO thread lifts. Depending on the degree of laxity, the doctor either inserts the Silhouette Soft PLA thread subcutaneously, or PDO threads into the SMAS (superficial muscular aponeurotic system), to immediately lift the facial skin and eventually create new collagen as the threads are absorbed by the body. Mild bruising or swelling may occur, but this can be covered by make up as the side effects settle after a few days.
Facial Fillers and Skin Tightening Treatments for the MidFace
Deep smile lines (nasolabial fold), marionette lines (running from the corner of the mouth down to the chin), smoker lines, and hollow cheeks can all be addressed by facial fillers, alone or in combination with dissolvable thread lift , both of which are also the procedures recommended for a non surgical nose job.
For any part of the mid-face that experiences laxity, Titan skin tightening can be used to stimulate the body's natural collagen formation process as the safe, infrared light from the Titan handpiece uniformly heats the deep dermis and protects the skin surface with continuous cooling.
Sagging Skin Treatment for Jowls and Double Chins
To achieve slimmer and tighter jaws, consider the Ulthera-Titan combination as it has proven to be one of the best evidence-based treatments for collagen-building because they work synergistically to stimulate fibroblasts (cells in the connective tissue that produce collagen) using different mechanisms. The result is tighter skin with visible improvement in its firmness and elasticity.
Fillers for face can be combined with Titan and Ultherapy as face contouring treatments to resculpt the face or augment certain areas that have lost volume, such as the lips and chin.
PLA and PDO threads are another minimally invasive alternatives to tighten the jawline (including the double chin), and give it more definition (or V-shape for women). Because both threads have bidirectional cones that anchor the sutures into the skin, the doctor can contour the area to achieve the patient's desired shape.
Botox can also be injected into angular masseter muscles (the muscles responsible for chewing) to relax this area and give it a more feminine, V-shape appearance.
Neck and Decolletage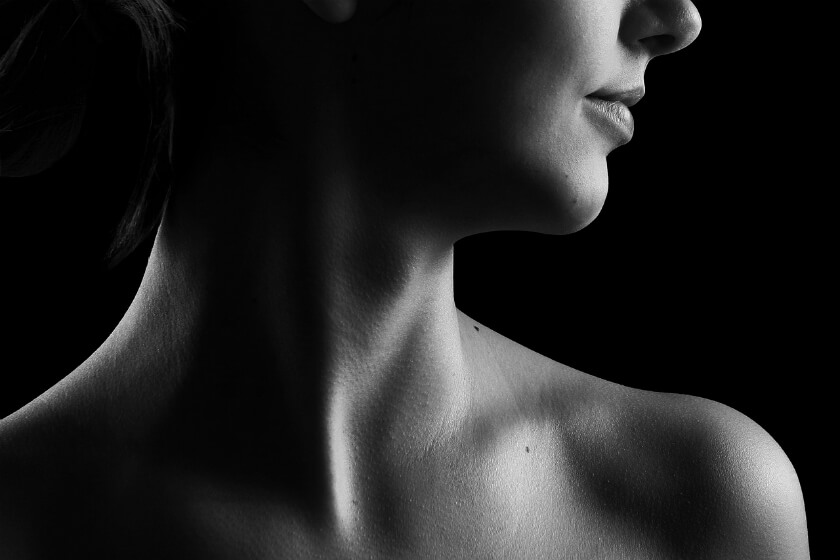 It used to be that a person's true age is revealed by the neck, but thanks to a combination of treatments proven safe and effective for managing aging skin in these areas, scarves and turtlenecks are no longer the accessory of choice of those trying to hide their age.
The Ulthera-Titan combination work well in these areas to non surgically minimize wrinkles, tighten skin, and build collagen afterwards. For saggy skin that looks like 'turkey neck', Silhouette Soft and PDO threads provide a less invasive alternative, delaying the need for a surgical neck lift.
The décolletage is not to be left behind. Ultherapy Singapore patients can now have their crinkly cleavage smoothed out, and their age spots due to cumulative sun damage treated by laser therapy and intense pulsed light. Similarly, as Titan is FDA-approved for dermal heating, it pairs up well with Ultherapy to make the neckline area more appealing.
Non-surgical cosmetic treatments are increasingly popular not just in many Singapore skin centre but in an increasing number of aesthetic medical clinics around the world. Widespread availability of the treatments, zero to minimal downtime, lower costs, and lower risk of complications are just some of the reasons why non-invasive aesthetic treatments are here to stay.
To learn more about combinations of skin treatment Singapore clinics, read our blog posts on how to get rid of wrinkles and how to tighten sagging skin.
Tags: Fillers, Threads, Ultherapy, Titan, Botox