Wrinkles are inevitable signs of the aging skin, so why are there so many celebrities in their 30s and 40s looking 10 years younger without admitting that they had surgery? Well, with so many non-invasive treatments available today to safely and effectively erase wrinkles, they don't have to.
Gone are the days when you had to go to a cosmetic surgeon's clinic to have your double chin nipped and your tummy tucked. Cosmetic surgery today is more of a last resort for when it's too late and everything has gone the way of gravity.
Even then, there are many non-invasive and safer ways to fight the toll of time and the elements without getting under the knife. The best part is, unlike surgery, anti-wrinkles treatment of today can often be done in a medical aesthetic clinic at your lunch hour with little to no downtime. Find out which ones best suit your skin type and recovery needs as discussed  below.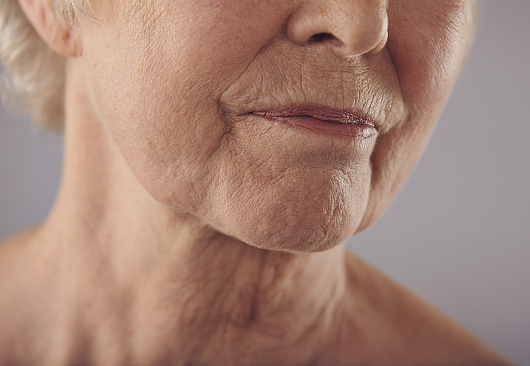 Botulinum Toxin (or more commonly known as Botox)
There's no other forehead wrinkles treatment more efficient and quicker than Botox, which can be performed in as short a time as your 15-minute coffee break with results lasting up to 3-4 months. A few injections by a Botox specialist into those vertical forehead lines and crow's feet will leave you with a smoother appearance in as short as 3 days when the effects of Botox start showing.
Botox works by relaxing the muscles responsible for dynamic wrinkles or wrinkles that are caused by facial movement, so if you cannot help but frown without knowing it, Botox will relax those muscles and prevent deeper wrinkles from forming.
Dermal Fillers
Where Botox works on the upper third of the facial area, dermal fillers often work on the lower two-thirds. There are wrinkles here – like the nasolabial folds and the marionette lines – that are too deep for Botox to address, requiring the volumizing effects of dermal fillers like Juvederm, Restylane or Radiesse.
Dermal fillers are often made from human-compatible material such as hyaluronic acid, as in the case of Juvederm and Restylane, so they can stimulate collagen production once inserted into the skin while instantly correcting facial wrinkles. A filler doctor in Singapore can also use these injectables to plump up the neck and hands.
Chemical Peels
If you want to address fine lines in addition to brightening your skin or clearing up your acne in one go, then chemical peels may be a more suitable skin rejuvenation treatment for you. It's a safe treatment using salicylic acid to decongest clogged pores that make acne worse.
There's also glycolic peel to smooth out scaly patches of skin that arise from years of UV exposure. (Also avoid the sun after the chemical peel as the treatment makes the skin sensitive.) Because a new skin is formed after undergoing chemical peels, fine lines and wrinkles, and even age spots, freckles, and scars, are erased, revealing a smoother and less creased skin surface.
Ultrasound and/or infrared light therapy
Wrinkles naturally smooth out if the layer beneath the skin is stimulated to produce collagen. This is what ultrasound and infrared light therapy aim to do. Using ultrasound the same way it has been used in the field of medicine for decades, Ultherapy lets a skin care specialist see the layer he or she is treating and accurately targeting those layers while avoiding facial nerves. Ultherapy is FDA-approved to correct lines and wrinkles in the collarbone area or decolletage so it matches the wrinkle-free appearance of the neck, which Ultherapy also treats.
Titan, which uses safe infrared light, heats the deep dermis, causing the collagen to contract and tighten the skin. Over time, as new collagen is formed, the skin is further tightened so laxity, folds and lines slowly disappear. Both therapies can be used in combination to achieve the most desirable results.
Because the skin's surface remains unharmed during Ultherapy and Titan procedures, there is no downtime required after these treatments. To achieve safe and effective results, only get Ultherapy and Titan treatments from a certified aesthetic laser clinic.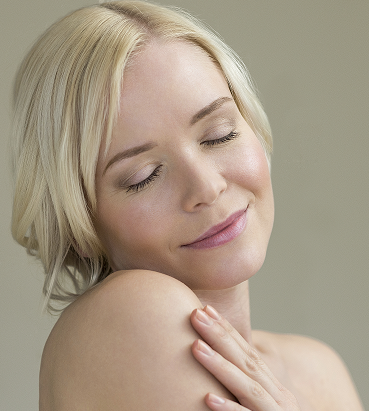 Serums
If you prefer to bring professional skin rejuvenation treatments home with you, then serums are the most convenient way to go. Fibroblast Growth Factor serum by Dr Sylvia Skin Care contains plant stem cells that act as collagen activators not only to reactivate dermal activity but also to slow down age-related collagen degradation especially around the eye area (crow's feet).
Needles No More is another serum developed by Dr. Sylvia Ramirez, a leading female dermatologist in Singapore, that offers a natural alternative to correct the nasolabial folds and other facial deep lines and wrinkles. Like the Fibroblast Growth Factor serum, Needles No More triggers collagen synthesis by revitalizing aged fibroblasts resulting to reduction of wrinkles.
If you want to achieve lightening effects along with anti-wrinkle results, try Dr. Sylvia's Vitamin C, B and E serum with Ferulic Acid. Vitamin C is a superserum and one of the best anti-aging product there is when it comes to skin rejuvenation. Its antioxidant results are enhanced by the synergistic effect of vitamin E and ferulic acid, which also acts as vitamin C stabilizer. The addition of vitamin B3 increases the depigmenting potency of vitamin C, while the addition of vitamin B5 increases the collagen regeneration capability of vitamin C and improves hydration levels in the skin.
Save
Save
Save