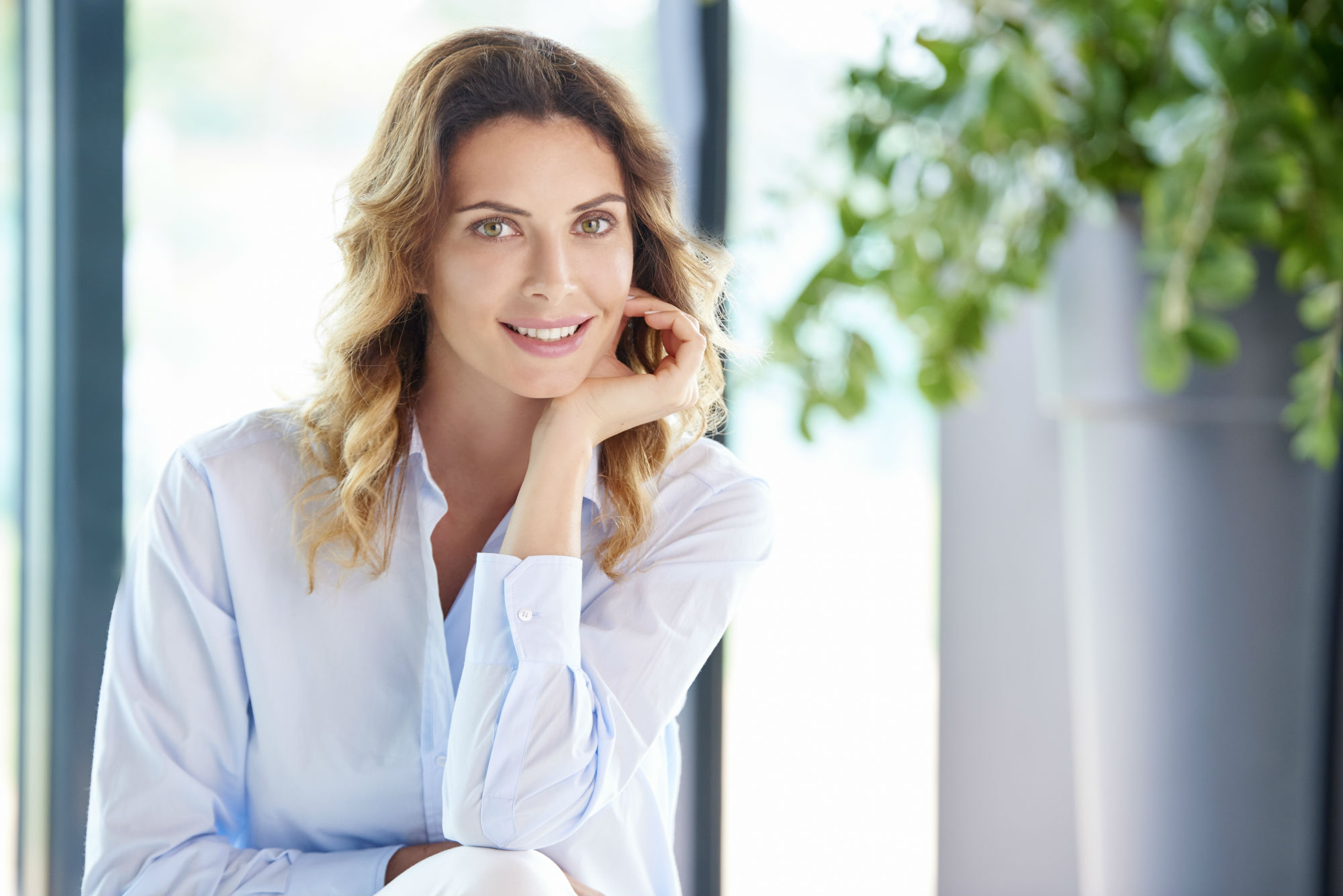 Healthy, glowing skin doesn't come natural for everyone. For skin that needs an extra boost, we offer a range of go-to treatments for face and body rejuvenation.
From Ultherapy and PDO threads to the newest Exilis Ultra 360, each treatment is designed to help renew and rejuvenate the skin without surgery.
Combining certain treatments can also help you achieve a more youthful look. For example, combining facial fillers to plump sunken cheeks with Botulinum Toxin (or more commonly known as Botox) to reduce wrinkles in the frown lines can make you look younger and more refreshed. Learn more about these treatment options for face and body rejuvenation.
Ultherapy
Ultherapy is a non-invasive ultrasound treatment that uses the body's natural regenerative response to gradually lift the face, the eyebrows, the jawline and the neck.
This non-surgical wrinkle treatment can also smooth fine lines and wrinkles on the décolletage or the chest area. Ultherapy face and neck procedure takes at least 60 to 90 minutes depending on the number of areas to be treated. No downtime is needed and side effects are limited to temporary bruising and numbness.
Exilis Ultra 360
Exilis Ultra 360 is the first applicator that uses both radiofrequency and ultrasound simultaneously. The skin tightening treatment features two applicators (small and big) that can be used for the face and body.
The combination RF and ultrasound device for saggy skin also provides controlled cooling and heating effects using the big applicator to reduce the fat in the body. With Exilis Ultra 360, there is no anesthesia, no side effects, and no downtime. Schedule your appointment during your lunchtime and get back to your day directly after treatment.
PDO Threads
PDO threads are a safe and effective treatment for aging skin. The threads are made of polydioxanone (PDO) material similar to the threads used in surgical sutures.
The inserted threads helps lift and hold the skin resulting to an immediate yet natural face lift while stimulating collagen production to provide tightening benefits. The PDO threads is then absorbed by the skin over a period of four to six months, but continue to provide lifting results for at least to two years or depending on how long your skin's collagen can hold the lift. The results of PDO threads are immediate and long-lasting.
Fillers
Injectable dermal fillers can help diminish the look of sunken cheeks and reduce facial lines like nasolabial folds and eye wrinkles without surgery. The natural aging process causes the face to naturally lose volume in the skin giving a sunken and hollow appearance.
Fillers help to "fill" in and restore lost volume using injectable gels such as hyaluronic acid, a component that is naturally occurring in our bodies. Fillers can also plump thin lips, soften facial creases, enhance shallow contours, and improve the appearance of recessed scars.
Botox
Botox in Singapore is a popular cosmetic procedure designed to relax facial muscles that cause the appearance of wrinkles. Botox works by temporarily relaxing wrinkle-causing muscles, resulting in a smoothed rejuvenated appearance.
At our Botox clinic in Singapore, all Botox injections are administered by our Harvard-trained physician and aesthetic doctor, Dr. Sylvia Ramirez. Dr. Sylvia is also a US Board Certified doctor and a well-known Botox injector for many years.
Botox is primarily used to treat forehead lines, frown lines, and crow's feet, but can also be used to reduce wrinkles around the lips and to slim the jawline resulting to a more youthful and refreshed look.
Having a rejuvenated appearance without surgery has never been so accessible. But before considering to do any aesthetic treatment, make sure to consult a certified and highly experienced aesthetic doctor to avoid any disappointing results.
If you want to know if you are a good candidate of our non-invasive treatments at the Cutis Laser Clinics, please contact our skin specialist in Singapore today to schedule a consultation.
Tags: Laser Clinics, Face And Body Rejuvenation, Ultherapy, Botox, Dermal Fillers, PDO Threads, Exilis Ultra 360