The skin around your eyes is not the only area of the body that is quick to show signs of aging. The same is also true for your lips, which can exhibit changes related to shape, volume, color, plumpness, and overall appearance. Thinning lips and other signs can betray your age or make you look older than you are.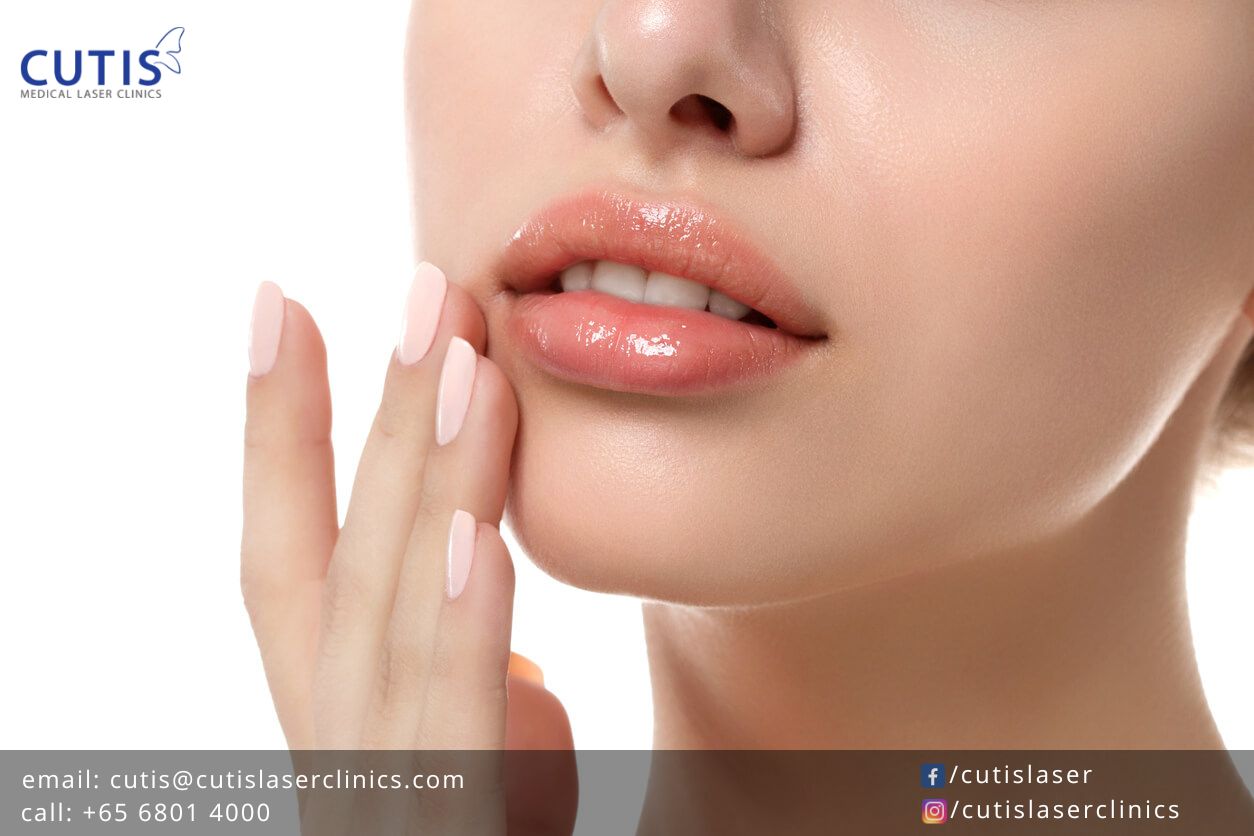 What are the usual signs of aging on the lips? 
Your lips do a lot of things for you daily. They smile, they pout, they kiss, they laugh, they talk, and they eat and drink. Your lips, furthermore, contain lots of nerves and are more sensitive than your fingertips. They also don't have oil or sweat glands, which is why many of us get dry and chapped lips easily. 
The natural aging process, your habits, and other lifestyle factors can contribute to the appearance of different signs of aging. The things your pout does every single day can also cause it to show signs of wear and tear whether you like it or not. These may start to show up in your 30s and progress as the years go by.   
Common signs of aging lips include: 
Volume loss or thinning lips

Lip lines and wrinkles 

Dry and chapped lips

Discoloration

Loss of definition
It is also worth noting that the skin on the lips is thin and delicate. Some of the things you repeatedly do like pouting or pursing can lead to the development of premature lip lines. Also, some habits like smoking can change the color of your lips (and gums), cause the skin to thin and sag, as well as develop mouth wrinkles early on. 
Other factors that contribute to the appearance of aging lips include genetics and cumulative damage from unprotected sun exposure. Long-term UV (ultraviolet) exposure can make your lips dry, cracked, discolored, and wrinkled. It can also increase your risk of developing lip or skin cancer. 
Protecting your lips
Using the right products and treating your lips right can go a long way in having healthy and kissable lips. They can improve the overall look of your pout and even help reduce signs of aging. 
Apply SPF

– Don't forget to apply sun protection on your lips. Use a lip balm with SPF 30 or higher and make sure to reapply throughout the day. It is also advisable to avoid or limit sun exposure or seek a shaded area to give your lips and skin a break from sun exposure when you're outdoors. 

Exfoliate your lips

– Use a gentle lip exfoliant or buy a pre-made one to get rid of the dry/flaking skin that accumulates on your lips. Just make sure not to exfoliate aggressively, as this can contribute to skin tears as well as hyperpigmentation or darkening of the skin. Don't forget to moisturize your lips after exfoliating.

Stay hydrated

– Drink plenty of water throughout the day and limit your consumption of caffeinated beverages. Use lip balms and other moisturizing products to fight dryness and prevent further moisture loss. 

Mind certain habits

– These include:
Licking your lips constantly

– This can actually make your lips drier as saliva evaporates quickly, which then exacerbates the dryness.

Picking at dry or chapped lips

– This irritates the delicate skin on your lips and prevents healing.

Smoking

– This habit increases your risk of developing lines and wrinkles around the mouth due to repeated pursing of the lips. Smoking also damages both collagen and elastin and increases your risk of developing many types of cancers. 

Repeated use of straws and drinking from water bottles

– Both cause you to purse or pucker your lips, which contract the muscles around your mouth and potentially break down collagen in the lips over time. This can cause lines and wrinkles to form around your lips.
Can you treat aging lips?
Etched lip lines and volume loss may need aesthetic treatments such as dermal fillers. If you, for instance, are looking for visible changes in your lip volume, injectable fillers are a good choice. They can also do a lot of things for your lips, such as: 
Plump them up

Restore/add volume to your lips

Improve their symmetry or shape

Improve their definition 

Smooth lines and wrinkles

Enhance their overall appearance to feel more confident
There are different types of fillers and filler materials. Hyaluronic acid (HA) is a popular filler material for lips and is a naturally occurring substance in the body. It is responsible for keeping the skin hydrated and tissues lubricated. HA-based fillers are made from a synthetic gel that mimics the naturally occurring substance in the skin.
With fillers, the results are almost immediate, but it can take two weeks for the material to fully blend and settle. You may also experience temporary side effects like swelling and bruising, which will subside after a few days to a week. The results can last six to 12 months. 
Another good thing about hyaluronic acid-based lip fillers is that they are reversible and can be dissolved if you are not happy with the results of the treatment. In such cases, your provider will inject an enzyme called hyaluronidase, which breaks down the HA in the area. This then reverses the effect of the dermal fillers. 
Further reading:7 Things You Need to Know Before Doing Lip Fillers
Book a consultation 
Do you wish to improve the look, shape, and definition of your lips? Contact Cutis Medical Laser Clinics in Singapore today! Book a consultation with our aesthetic doctor to learn more about and find out if dermal fillers are right for you.