If you have stubborn fat bulges that don't seem to go away with diet and exercise, non-invasive fat reduction procedures like CoolSculpting and ZLipo can help. They target and kill fat cells using fat freezing or controlled cooling temperatures (Cryolipolysis). Pinchable pockets of fat in the belly, arms, thighs, and chin respond well to these treatments.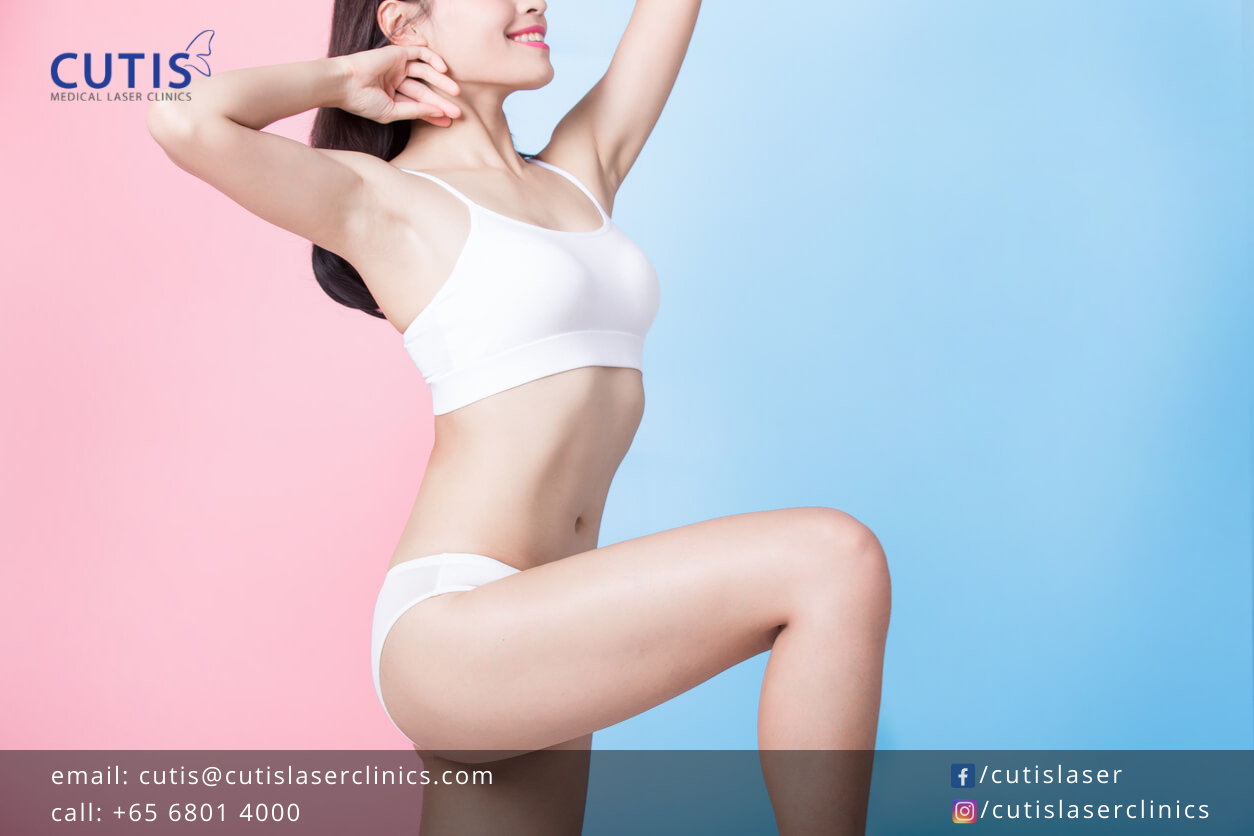 Both CoolSculpting and ZLipo are safe and effective in reducing stubborn fat bulges. They also produce permanent results, which only means that once the fat cells have been frozen, they die and don't come back. But what happens if you gain weight after undergoing a fat freezing procedure? 
Before we answer this question, let us first discuss CoolSculpting and ZLipo and how they work.
What is CoolSculpting?
CoolSculpting (by Zeltiq) is an FDA-approved fat reduction treatment that uses controlled cooling technology. Exposure to low temperatures triggers apoptosis or natural cell death. This causes the fat cells to die naturally and be processed as waste in the liver over time. The result is a gradual reduction in fat layer thickness. 
This procedure features applicators of different sizes to treat various areas of the body. The applicators suction the fat bulges and deliver direct cooling in the treated area. This cools/freezes the fat cells up to the point of natural elimination. Your body will naturally eliminate the dead fat cells, leaving you with 20 to 25% fat reduction in the area. 
What is ZLipo?
ZLipo (by Zimmer Aesthetics) also targets, kills, and eliminates fat cells using cooling temperatures. It has handpieces that cool down fat deposits in a controlled manner over a prolonged period. It starts with a pulsed vacuum suctioning, which breaks down the fat cells even further before the actual procedure starts. This has positive effects on metabolism and lymphatic drainage. 
Just like CoolSculpting, ZLipo also has applicators of various sizes. Two handpieces can be used at the same time, allowing two areas to be treated at once, reducing the overall treatment duration. After the fat freezing is performed, the fat cells undergo natural cell death and are metabolized by the body via the lymphatic system.  
What result can you expect with fat freezing treatments?
Many patients report seeing initial improvements as early as three weeks after the first treatment. Significant and dramatic results, however, appear within weeks or months after your body eliminates and metabolizes the dead fat cells. For CoolSculpting, it takes 60 to 90 days, while for ZLipo, it takes about 10 to 12 weeks. 
You may need several sessions of Coolsculpting or ZLipo to achieve your desired results. Do take note, however, that fat freezing is not a weight loss treatment nor a substitute for a healthy diet and exercise. It is a body contouring treatment that is meant to target and eliminate localized pockets of fat after diet and exercise have failed. 
Check out the 5 CoolSculpting myths you should stop believing. 
What happens if you gain weight after fat freezing?
Both procedures are effective in reducing fat cells and fat layer thickness, but they do not kill all fat cells in the treatment areas. The lack of existing fat cells is what makes the area of concern smaller or more sculpted. If you fail to maintain a healthy lifestyle and gain weight after CoolSculpting or ZLipo, the remaining fat cells will grow and expand. 
Gaining lots of weight will negate the results of the treatment. While a few kilos or pounds will not hurt, too much will have a negative effect and this will be visible through extra fat bulges in the body. It is important to maintain healthy habits daily if you want to maintain the results of the treatment.
Here are a few tips to maintain or improve the results of your treatment:
Improve your diet

– Include more fruits and vegetables in your diet. Limit or avoid processed foods, sugary treats, and mindless snacking. Whenever possible, always choose real and fresh whole foods, as they are rich in vitamins and nutrients.

Engage in regular physical activity – Keeping an exercise regimen and being mindful of your diet can speed up or maintain the results of fat freezing

. When starting a routine, take into account your level of fitness or ask your physician for recommendations. 

Drink lots of water

– Many

fat freezing treatment

providers recommend drinking lots of water after the procedure. This is because having a hydrated body is beneficial in flushing down waste and toxins better. Drinking water itself also has a number of health benefits like aiding digestion and promoting weight loss.

Massage the area

– Studies suggest that a post-treatment massage enhances the

fat reduction

results by up to 68% following the first two months. Ask your provider if they perform massage after the treatment or whether or not you should massage the treated area on your own at home. 

Consider acoustic shockwave therapy

–

Fat freezing

, along with

acoustic shockwave therapy

, delivers faster and better

fat reduction

results. The shockwave treatment emits acoustic pulses that cause vibrations and pressures in the connective tissues. This improves blood circulation and helps increase lymphatic drainage.  
For stubborn fat bulges that won't back down, don't hesitate to consider CoolSculpting or ZLipo. Contact Cutis Medical Laser Clinics in Singapore today and schedule a body assessment and consultation with our aesthetic doctor to find out if fat freezing or other non-invasive fat reduction treatment is right for you.