CoolSculpting remains one of the most popular nonsurgical fat reduction procedures. It uses Cryolipolysis or controlled cooling temperature to target and kill fat cells permanently. This procedure is ideal for reducing stubborn fat bulges in different areas of the body like the abdomen, thighs, arms, and chin.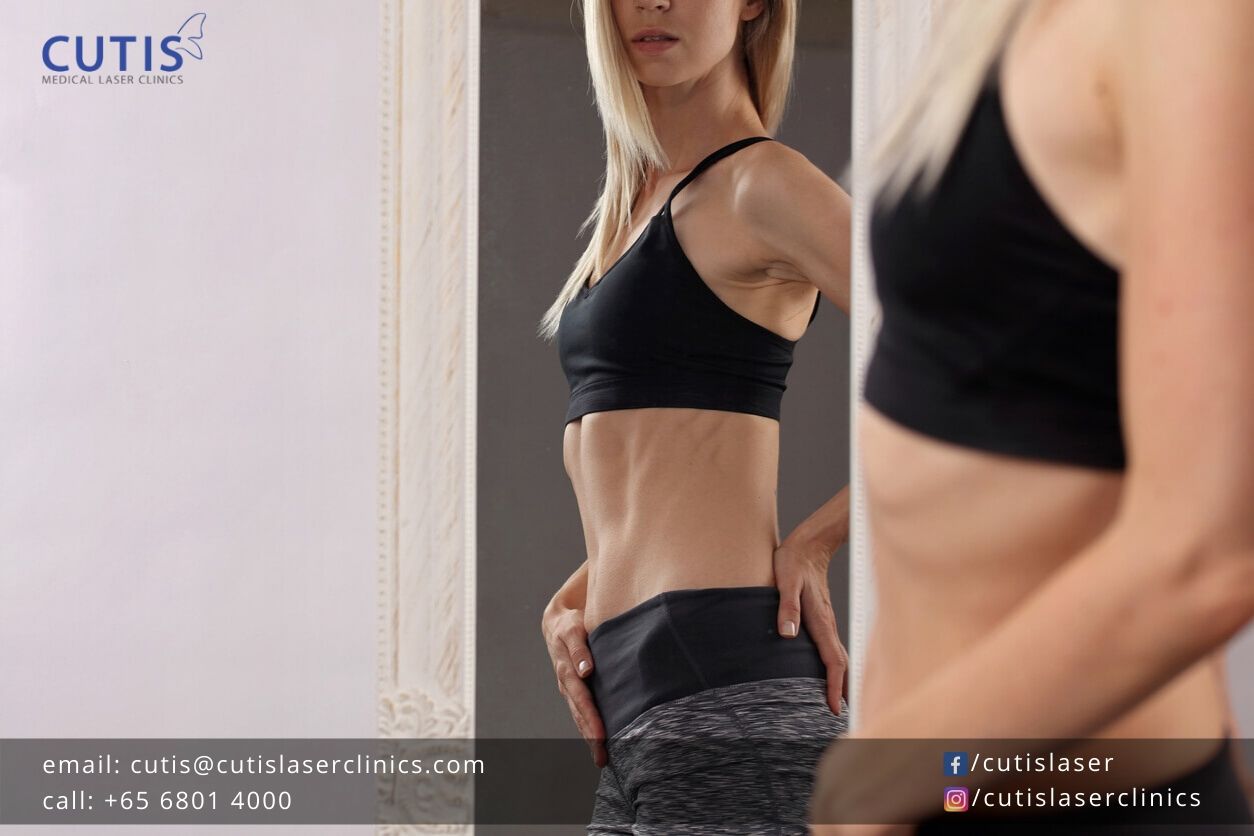 Exposure to freezing temperature triggers apoptosis, causing the fat cells to die naturally. They will then be cleared through the lymphatic system and processed as waste in the liver. This means that once the fat cells are frozen, they are gone permanently and will never come back.
While CoolSculpting is proven for its safety and effectiveness in fat reduction, there are still misconceptions regarding the procedure. Here are the 5 CoolSculpting myths you should stop believing.
1. CoolSculpting or fat freezing is extremely painful.
Comfort varies from patient to patient. The procedure may cause some discomfort, but this is only experienced during the first few minutes of the treatment or the time when the device suctions in the fat bulge. 
You may also experience mild pinching and slight pulling sensations along with localized cooling in the treatment area. After a few minutes, the area will feel numb with minimized discomfort. It is also good to know that a cooling gel pad is placed on the skin for extra protection.
It is also worth noting that the CoolSculpting device has a built in safety mechanism that detects if the skin is getting too cold. It shuts off automatically if the skin is found to be too cold. Also, the improved cup design of CoolAdvantage applicators are proven to make the treatment more comfortable for patients. 
2. CoolSculpting is a weight loss treatment.
Although it is true that the procedure can treat pockets of fat, it is not designed as a weight loss solution. Moreover, the procedure is not a replacement for a healthy diet and regular physical activity. CoolSculpting is a body contouring treatment; it is effective in eliminating localized fat bulges that are resistant to diet and exercise.
The treated fat cells are gone permanently, but this does not mean that you cannot gain weight after the treatment. You need to follow a healthy lifestyle to maintain the results or your new shape. 
3. CoolSculpting can only treat belly fat.
The procedure does reduce fat in the belly, but it can also be used to target fat bulges in different areas of the body. Patients can turn to CoolSculpting for treating almost any body part with pinchable fat. Treatment areas include:
Abdomen

Flanks

Back

Thighs

Arms

Chin

Bra fat

Knee fat
4. CoolSculpting delivers immediate results.
The procedure is proven safe and effective, but the result does not occur instantly. Keep in mind that CoolSculpting uses freezing technology to destroy fat cells, which triggers apoptosis or natural cell death. Then, the crystallized fat cells are cleared through the lymphatic system and processed as waste in the liver. 
Some report seeing results in as early as three weeks, but significant changes can be seen within 60 to 90 days or once your body has metabolized the dead fat cells. The fat freezing treatment results in a noticeable reduction of fat with the frozen fat cells gone for good. You will need multiple treatments to see optimal results.
5. CoolSculpting can tighten sagging skin. 
Again, CoolSculpting is a nonsurgical fat reduction treatment, not a skin tightening procedure. It can help contour your body shape, but it cannot address sagging skin. If you have loose skin, you can consider non-invasive skin tightening treatments that use laser or ultrasound energy.
At Cutis Laser Clinics, we have three nonsurgical procedures that can tighten loose skin on the face and the body. 
Ultherapy

– uses ultrasound technology to lift and firm the skin on the face and décolletage. It can also improve the appearance of fine lines and wrinkles, and stimulate collagen production. 

Titan skin tightening

– uses laser light to tone, lift, and tighten the skin. It can be used on almost any area of the face and body, including the arms, abdomen, legs, neck, and buttocks.

Exilis Ultra

– uses radiofrequency and ultrasound energies to target specific body parts. It can target fat deposits and tighten the skin by stimulating collagen production. 
CoolSculpting has been performed more than 5 million times worldwide and is proven for its safety and effectiveness. If you want to undergo or know more about this treatment, contact Cutis Laser Clinics in Singapore today and schedule a consultation and body assessment with our aesthetic doctors.