While losing a lot of weight is a major accomplishment, it may come with an excess baggage in the form of loose skin. Many of those who achieve significant weight loss are usually left with extra or hanging skin in different parts of the body such as arms, stomach, thighs, and almost elsewhere.
What causes loose skin?
The skin is a living organ and can adapt to body weight gain by stretching or expanding. This can also occur during pregnancy, with the skin expanding to make room for the baby. The skin can still retract and tighten once you lose what you gain, but this can still depend on how long your skin has been stretched.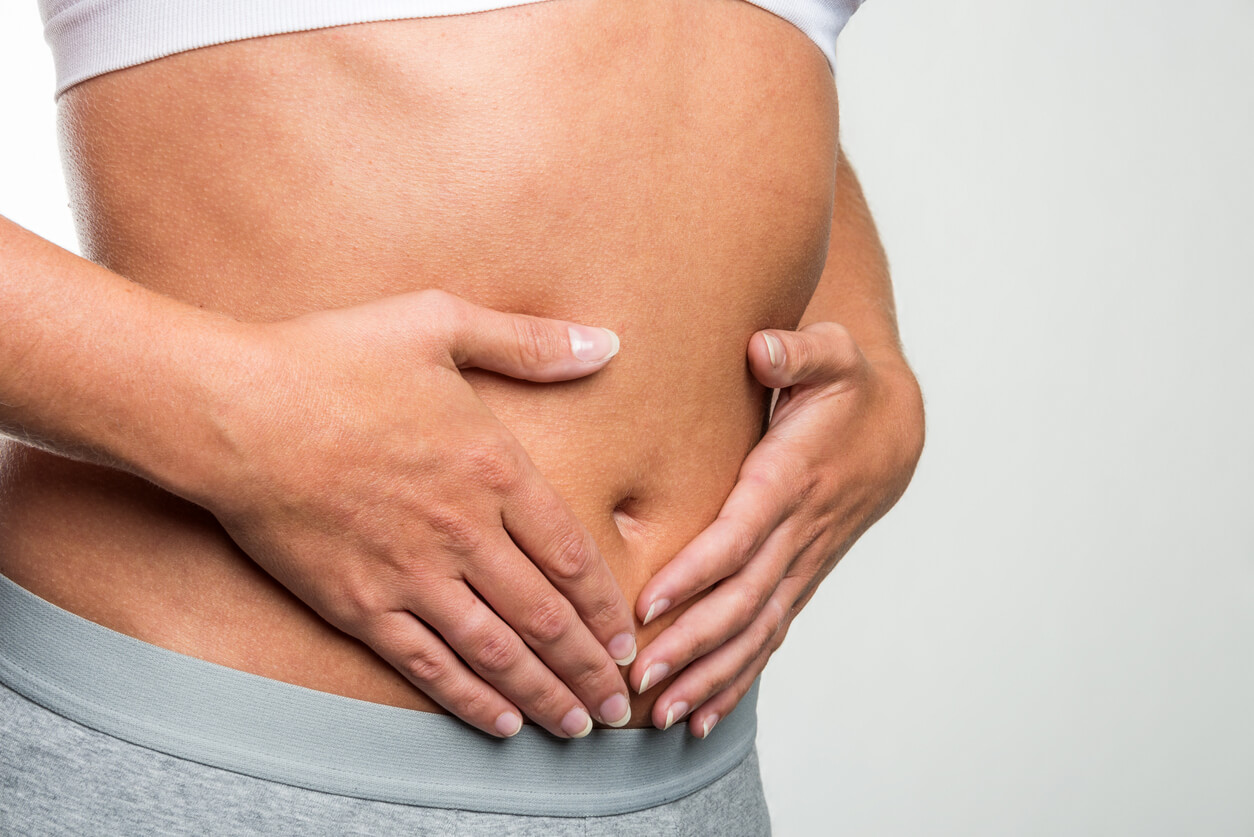 If the skin has been expanded significantly for a long period of time, the skin's elastin and collagen have already been damaged. This is the reason why the skin will not be able to snap back or retract to fit your body's new form.
In general, a huge amount of weight loss leads to more pronounced and prominent loose skin.
What contributes to loose skin?
The skin's ability to snap back after weight loss can also depend on a number of factors, which includes:
Your age.

Older or aging skin is less elastic, which is why it doesn't just snap back easily after a weight loss. The loose skin effect is also more prominent than those in younger skin.

Amount of weight gained and lost.

Major weight loss (like 100 pounds/46kgs or more) in a short amount of time, usually leads to a larger amount of excess skin compared to those with reasonable weight loss.

Duration of carrying excess weight.

If you have been overweight for a very long time, it is more likely for your skin to be looser after weight loss. This is due to collagen and elastin loss or damage.

Genetics.

Your genes may also play a role on the way your skin adapts to both weight gain and weight loss. The same is also true for the quality of your skin and the strength of your elastin and collagen fibers.

Lifestyle factors.

Smoking damages collagen and reduces its production, leading to sagging skin. The effect is similar with overexposure to sun, which speeds up aging and contributes to loose skin.
What can you do?
Exercise and diet can help, but they do have limitations when it comes to loose skin.
Surgery is a well-known option to remove very loose skin after significant weight loss. However, for people who have moderate to minimal loose skin, they may benefit in considering these non-invasive skin tightening treatments.
Titan
Titan is a US FDA-approved treatment that uses a laser light technology to tone, lift, and tighten the skin. It can be used on nearly all areas of face and body, including you abdomen, arms, legs, and buttocks. It can also treat loose or wrinkled skin on the neck.
The Titan system features a handheld device that delivers infrared laser energy into the skin to stimulate collagen production. The entire treatment is safe, comfortable, and works relatively fast. An average session lasts at least for about an hour and does not require anesthesia.
Exilis Ultra
Exilis Ultra is an FDA-cleared aesthetic device that delivers radiofrequency and ultrasound energies to target specific body parts. It has been clinically tested and proven to tighten skin by stimulating collagen production. It can also target fat deposits and contour tissue safely and effectively with minimal to zero discomforts.
It comes with two applicators: small and big. The small can be used on the face or other small areas of the body such as the hands and arms. The big applicator, meanwhile, is safe to be used on different parts of the body that needs contouring or tightening (including the neck area).
Ultherapy
Ultherapy is a non-surgical skin tightening treatment that can lift and firm the skin. It can improve fine lines and wrinkles on the face and the décolletage, as well as treat moderate skin laxity without complications or downtime associated with an invasive procedure.
Ultherapy uses ultrasound technology to bypass the surface of the skin and treat its deeper layers. This stimulates collagen production within the skin, which can lead to significant tissue lift over a two to three month period. Check out our previous blog to learn what you can expect before, during, and after Ultherapy.
Schedule a consultation
Don't let loose skin hold you back. Contact Cutis Laser Clinics in Singapore today and schedule a body assessment and consultation with our Harvard-trained aesthetic doctor, Dr. Sylvia Ramirez, to find which skin tightening procedure suits you best.
Tags: Skin Tightening, Exilis Ultra, Ultherapy, Aesthetic Doctor