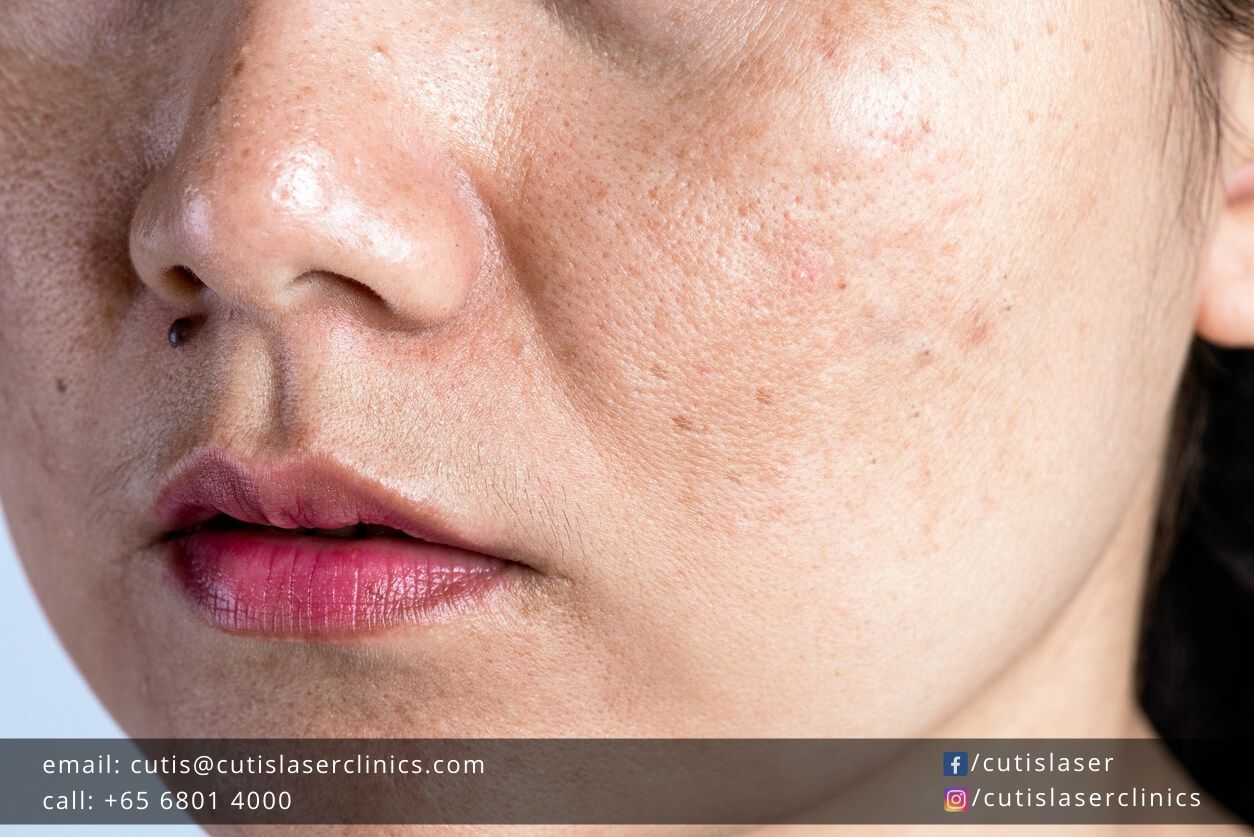 Although you can always use concealers and makeup to hide your dark spots, it doesn't actually solve or get rid of the problem. There are also cases where cosmetics can aggravate the issue, especially if the product contains harmful ingredients or if you're not diligent in removing the makeup. There is nothing wrong with using makeup, but if you want to have a bright and even complexion without foundation, it is best to explore your treatment options for hyperpigmentation. Good thing, there are several treatments available that safely and effectively fade dark spots.
The challenge, of course, is finding products that will work for you. This is why we put together a list of ingredients you should take note of when buying a skin-lightening treatment.
Hydroquinone
Many skin lightening creams today contain hydroquinone, which is an active ingredient known for reducing dark spots. It blocks the production of tyrosinase, which is the enzyme in charge of pigment or melanin production. It has been clinically proven that continued use of hydroquinone results in lighter skin with less pigmentation over time.
Hydroquinone in smaller doses (2%) can be safely sold over the counter (OTC). For a much higher concentration, you'll need a prescription from an aesthetic doctor. Pigmentation removal creams with higher concentrations (at least 4%) are effective and more aggressive in blocking the melanin.
At Cutis Laser Clinics, we have the Balancer #5, which contains 4% hydroquinone. You can use this individually or as a part of Dr. Sylvia's Advanced Clear Skin Program. If you decide to do so, it is the last step after cleansing, toning, and the use of Skin Lightener 3 and Exfoliator Forte 4. 
Plant-based lighteners
If you want a gentler alternative to hydroquinone, you can consider lighteners with plant-based ingredients. One good option is kojic acid, which is mainly produced by several species of fungi. It is also a natural by-product of fermented rice wine and soy sauce. It blocks the formation of tyrosine, preventing melanin or pigment production.
Other natural ingredients that can help lighten skin include:
Licorice

– This contains a

skin lightening

compound called liquiritin that can help lighten spots. It also has glabridin, which inhibits the activity of melanin-producing enzymes.

Niacinamide or vitamin B3

– This helps lighten dark spots and brighten complexion. It minimizes the amount of melanin transferred in the skin. 

Mulberry extract

– This is derived from mulberry plant and is known to block tyrosinase. It can help fade or lighten dark spots and pigmentation due to sun exposure and aging.

Vitamin C

– This brightening antioxidant can lighten dark spots and helps create health and glowing skin. It is also a popular ingredient in many

skin brightening

and anti-aging serums.
Do take note that products with natural ingredients are not as effective as hydroquinone. In many cases, they help fade or prevent further discoloration in the skin. It is best to talk to a skin specialist to determine which products are safe for you. 
Retinoid
While retinoid is commonly known for dealing with acne and wrinkles, it can also help with pigmentation and melasma. This is derived from vitamin A and is added on skin care products to improve its tone and texture. OTC retinoid creams usually contain retinol, a weaker form of prescription level retinoids (tretinoin).
Keep in mind that OTC retinoids can take longer to see results. If you're considering tretinoin or prescription-strength retinoid, consult an aesthetic doctor to find out if it is safe for your skin. Tretinoin can clear pores, remove acne, and treat dark spots, wrinkles, fine lines, and rough skin.
Tranexamic Acid and Phytofloral
Topical skin lighteners are not your only option for brightening for fading dark spots. Certain oral supplements are also safe and effective, especially those formulated with clinically proven ingredients like tranexamic acid and phytofloral.
Tranexamic acid, which is made from an amino acid called lysine, can help reduce melasma when used in lower concentrations. Phytofloral, on the other hand, is a natural antioxidant made from non-chemical processed tomatoes. It helps lighten the skin and protects it from environmental damage. 
At Cutis Laser Clinics, we have Diamond Tomato Rx, which is a prescription supplement containing both Phytofloral and tranexamic acid. This produces results within eight to 12 weeks. As the product require prescription, it is best to contact our clinics to determine if it is safe for your skin. 
The ingredients mentioned above cannot magically fade your dark spots overnight, but continued use can make a big difference. Contact Cutis Laser Clinics today to learn more about these ingredients and other treatments for lightening skin complexion.