Although it is true that acne can go away on its own at the end of puberty or during your early 20s, this is not necessarily the case for everyone. In fact, many people in their adult years still struggle with acne and are in continuous search of finding the best solution for this skin concern.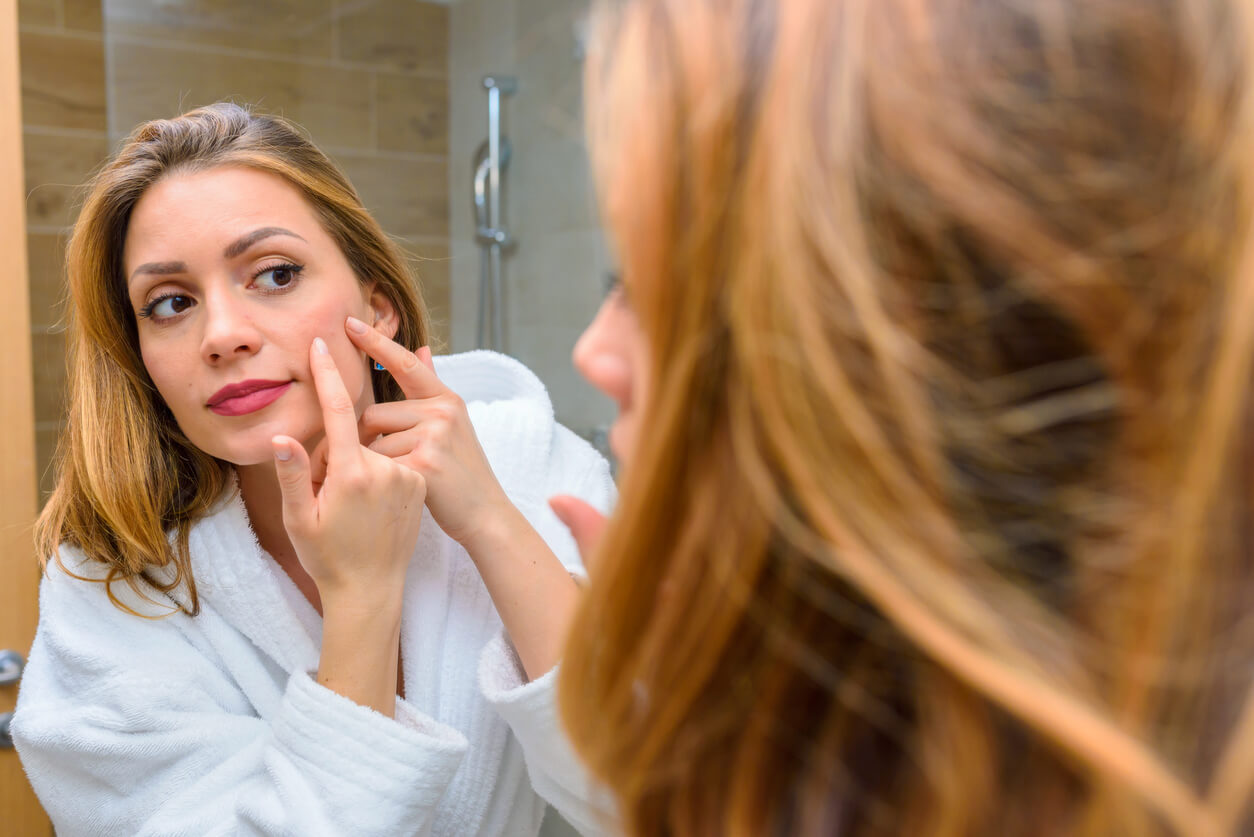 If you too are letting acne run its course, unfortunately, this is not the most effective strategy according to American Academy of Dermatology. This is because without treatment, acne can worsen and result in marks and scars. You may also have to deal with emotional distress, which includes anxiety and poor self-image.
While letting acne go away on its own may work in some people, you have to take note that not all acne is the same. Some may be dealing with blackheads and whiteheads, (mildest forms of acne), while others may be struggling with papules and pustules (moderate acne) or painful nodules and cysts (severe forms of acne). 
Treating Acne is Your Best Option
If you, for instance, decide to let acne run its course, your zits may or may not heal on its own or lead to scars or pigmentation. This is why the right approach is to seek early treatment, which can bring a host of benefits, such as:
Preventing the appearance of scars

Achieving faster results from the right treatment

Preventing future breakouts

Reducing the likelihood of needing stronger acne solutions/medicine

Keeping mild acne from progressing or becoming severe

Preventing emotional distress
Exploring Aesthetic Treatments
The right treatment will depend on the type of acne you have. It is also likely for skin doctors to recommend a combination of acne solutions based on the severity of your problem. It is also advisable to see a dermatologist or aesthetic doctor to find out what works best for your situation.
At Cutis Medical Laser Clinics in Singapore, we offer a number of aesthetic treatments that can help banish your acne. These include:
Clarifying Facial with Sapphire
This medical grade facial is a type of LED Skin Therapy that uses an infrared ray of light (in therapeutic wavelength of colors) to treat various depths of skin layer. It features the Sapphire Blue Light Therapy, which is cleared by the US FDA to close pores, kill acne-causing bacteria, clear inflammation, heal the skin, and treat other skin surface problems. 
This facial also combines: 
DiamondTome Microdermabrasion

– exfoliates the skin and removes dead skin cells 

Professional Extraction

– clears the pores from blackheads, whiteheads, and stubborn pimples that are ready to be extracted (if necessary)

Specialized Mask

– helps calm, heal and soothe the skin (for those with oily and acne-prone skin)
You can check out our previous post to learn more about this treatment and how you can remove acne and rejuvenate skin with safe LED therapy facials. 
Cutis Anti-Acne Peel and VI Peel 
Here at Cutis Laser Clinics, we have two chemical peel treatments that can penetrate the pores and treat acne:
Cutis Anti-Acne Peel

– has a high yet safe concentration of salicylic acid that has been found to reduce acne by unclogging the pores and killing the acne-causing bacteria. You can turn to this solution for treating mild or moderate acne vulgaris on the face, neck, and back.

VI Peel

– is a stronger type of chemical peel designed to improve the quality of skin by clearing acne conditions, softening wrinkles, and reducing the appearance of age spots and wrinkles. Its special formulation can also eliminate acne scars, reduce freckles and hyperpigmentation, and stimulate the production of collagen.
Read our previous blog to learn more about VI Peel and how it can improve your skin.
Laser Genesis Skin Therapy
Laser Genesis is a US FDA-cleared laser technology that can safely and effectively treat enlarged pores, fine lines, and uneven skin texture. It can also be combined with a chemical peel treatment to help fight acne and breakouts.
It involves the use of a laser handpiece that is placed above an inch of your skin and is moved back and forth. It gently heats the deeper layers of the skin to boost the formation of collagen. This can then improve your skin texture by minimizing the pores, evening out skin tone, and reducing skin redness.
Laser Genesis produces subtle and natural looking results without downtime or side effects. It can also be administered without pain relievers or anesthesia, and most patients describe the procedure as pleasant and soothing.
Schedule a Consultation Today
Don't let acne take your life over. Reach out to a skin expert and contact Cutis Medical Laser Clinics in Singapore today and schedule a consultation with our Harvard-trained aesthetic doctor, Dr. Sylvia Ramirez, to find out which acne solution suits you best.