It is easy to understand why many of us use or keep facial wipes. Apart from being extremely convenient, facial wipes also offer a quick and easy way to remove your makeup. They can be a savior if you're too busy or too sleepy to wash your face and carry on with your normal nighttime skin care routine.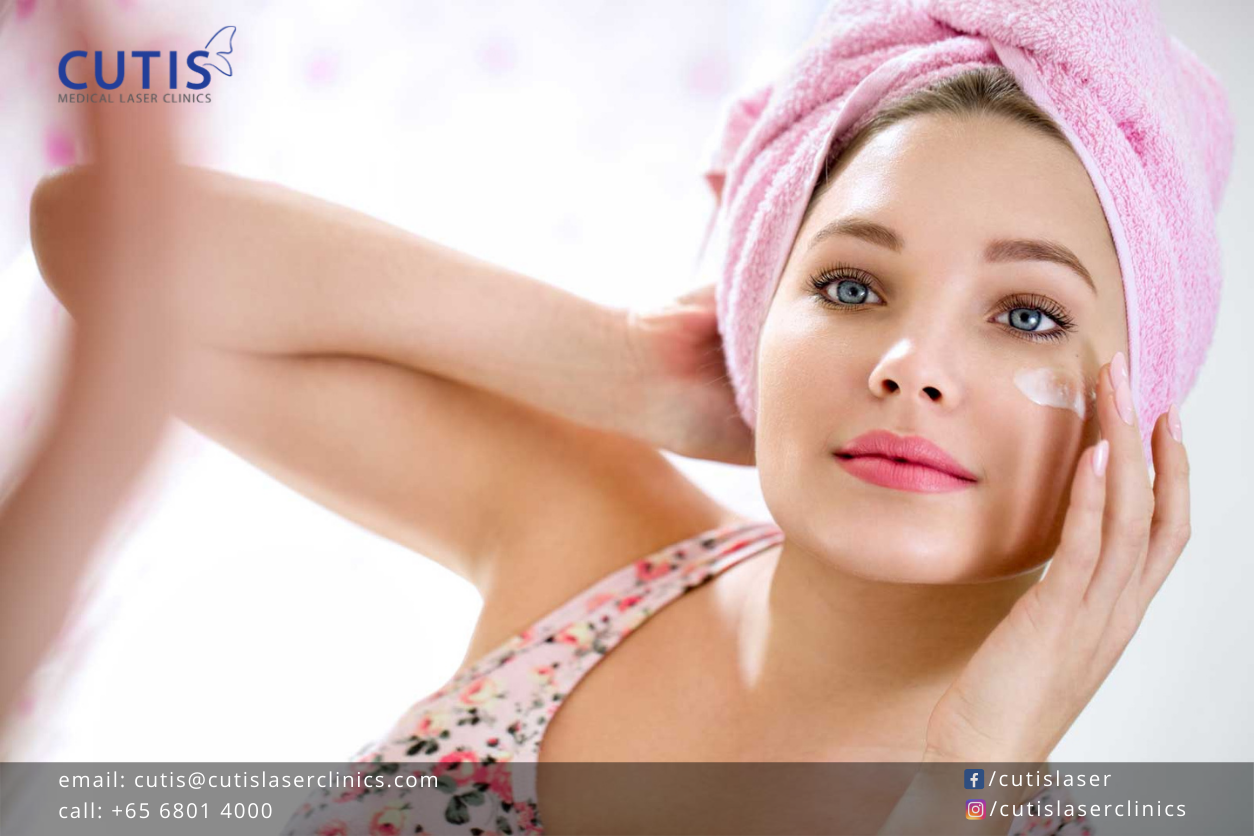 Facial wipes do seem like a great and useful product, but the truth is, they're not. If you're a fan of using wipes and cleansing cloths, continue reading to find out what they do to your skin.
Facial wipes don't actually clean your skin.
Makeup and facial wipes may seem like effective in removing all traces of dirt on your face. Unfortunately, this is not the case. What wipes actually do is smear around dirt, cosmetic product, and dead skin. It is also likely that wipes leave behind oil and dirt, which can then clog your pores and trigger breakup.
While it is true that facial wipes can remove traces of makeup, they don't actually clean your face the same water and facial cleanser do. Wipes, furthermore, cannot effectively break down all the oil and dirt lingering around your face. When you use wipes, you end spreading everything that's on your skin and leave them sitting there.
Facial wipes can damage your skin. 
The mechanics of rubbing your face with wipes can lead to redness and irritation. They are not gentle on your skin, as the constant and prolonged rubbing can result in damage over time. Scrubbing the skin daily can also promote premature wrinkling and skin pigmentation. This can then make your face look dull and tired. 
Be sure not to make facial wipes as your first choice for cleansing your face. Water and a gentle facial cleanser should be. This is especially true if you have sensitive skin and other skin conditions. Doing so can only lead to further irritation and lasting redness. 
Some wipes contain harsh chemicals and ingredients. 
Many facial wipes today contain strong chemicals that are not skin friendly. They can disrupt the pH balance of your skin, leading to irritation and inflammation. Wipes can also be very drying for those with sensitive skin, as some of them contain alcohol and fragrances.
You should also know that some wipes contain preservatives like formaldehyde-releasing chemicals to increase the shelf life of the product. Exposing your skin to this chemical can lead to increased inflammation on the skin. The sad part is, it could also linger to your face, especially if you don't wash your face after using facial wipes.
It is best to wash your face. 
There is no other way around it, but to wash your face. You can also use a makeup remover or micellar water to get rid of your makeup. When washing your face, be sure to use a gentle formula that is right for your skin. Here are some recommendations from Dr. Sylvia's Skin Care line: 
Deep Cleanser with AHA

– This has 10% glycolic acid that can penetrate deep into the skin. It can remove excess oil and exfoliate dead skin cells, which help stimulate the growth of new skin cells. It can leave the skin feeling clean and refreshed, as well as help reduce blackheads and blemishes. 

Perfecting Cleanser with RoseHip Seed

– This uses natural oils and extracts to cleanse the skin. It taps into the power of rosehip seed oil and other nourishing vitamins to invigorate the skin and give it a supple appearance. This cleanser is also professionally formulated to balance the skin's natural pH, while removing dirt and impurities.

Gentle Milk Cleanser

– Ideal for dry and sensitive skin, this gentle cleanser cleanses the skin with a smooth and creamy consistency. It is formulated with Bisabolol to calm the skin, as well as coconut oil to soothe and moisturize the skin. This milk cleanser gently cleanses the skin without stripping off moisture. 
Don't forget to moisturize after cleansing your face. We recommend Dr. Sylvia's Deep Hydrating Moisturizer. It hydrates and strengthens the skin without the use of oil-based ingredients. It contains hyaluronic acid and seaweed extract to provide the skin moisture and protection. 
Check out our previous post to get the most out of your moisturizer. 
Ditch the wipes and treat your face right. Browse through our website today for more skin care tips and product recommendations or contact Cutis Medical Laser Clinics today to learn more about our treatments for glowing and younger-looking skin.