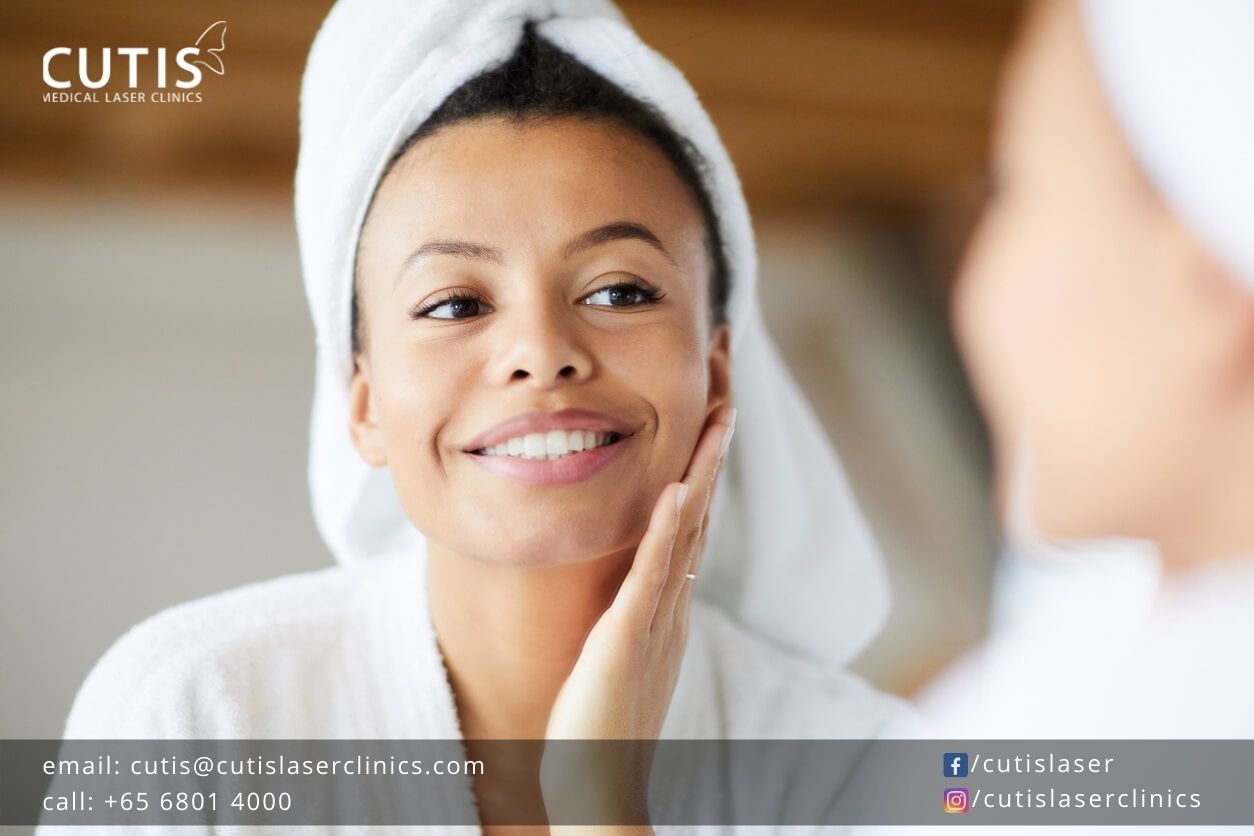 While most people know the importance of using a face moisturizer daily, not all of us are applying it the right way. If you, for instance, are slathering this product every day but are still not seeing the results you want, your technique might be the culprit. Using the wrong formula can also do more harm than good and lead to irritation and breakouts.
Check out 5 of ways you can make the most of your face moisturizer. 
1. Apply while your skin is damp
The best time to apply the product, according to the American Academy of Dermatology (AAD), is when your skin is damp. Moisturizing after washing your face (within 60 seconds of cleansing) helps lock in hydration and keeps your skin protected. Doing so can also avoid the feeling of tightness and dryness.
2. Use the right moisturizer
Proper application may not do so much if you're using the wrong moisturizer or if what you're using is of poor quality. Be sure to use a product that is right for your skin type. It is also beneficial to look for formulas with humectants like hyaluronic acid and avoid those with dyes, fragrances, and other chemicals. 
If you have oily, acne-prone, or sensitive skin, we recommend Dr. Sylvia's Deep Hydrating Moisturizer. This product is effective at restoring moisture in the skin without the use of oil-based ingredients. It hydrates and strengthens the skin without clogging the pores or triggering breakouts. It also contains hyaluronic acid and seaweed extract to provide superior levels of hydration. 
Be sure to avoid using body creams and lotions, as they are not suitable for your face. Doing so can only irritate your skin and even clog your pores. 
3. Apply the product evenly
There is no specific amount of how much moisturizer you need. Also, it takes a bit of experimentation to determine the suitable amount. If you, for instance, are not able to apply all of the product (because of the excess), you're probably using too much. If you, on the other hand, can't cover all areas, you're using less.
4. Moisturize in the morning and night
Apply moisturizer in the morning, right after washing your face to protect your skin barrier. You should also do the same before going to bed to maximize product absorption. The skin is more receptive to the active ingredients in your products while you sleep and the skin cells' renewal rate doubles at night.  
Here are the other best times to apply moisturizer:
Before putting on your makeup

– Use

moisturizer

first before applying any cosmetic product for even application. This will also help the makeup last longer.

When going barefaced or skipping makeup

– Applying moisturizer

when you're skipping makeup

helps keep the skin look fresh and hydrated.

Before and after flight

– Dry air and lack of humidity in the plane can lead to dryness and irritation. Moisturizing helps protect the skin by providing moisture.

When you have oily skin or are breaking out –

Proper hydration is important regardless of your skin type. This helps reduce skin inflammation and keep your skin protected.
5. Use gentle, upward strokes
The right way to apply moisturizer is to use gentle and upward strokes. These work against gravity, which is the one pulling your skin downward, contributing to sagging skin. Be sure to avoid rubbing your skin during application and apply not just to your face, but also to your neck and chest. 
Get the most out of your face moisturizer with the tips mentioned above. Browse through our website for product recommendations or contact Cutis Laser Clinics today to find out which aesthetic treatments can keep your skin looking young and healthy.