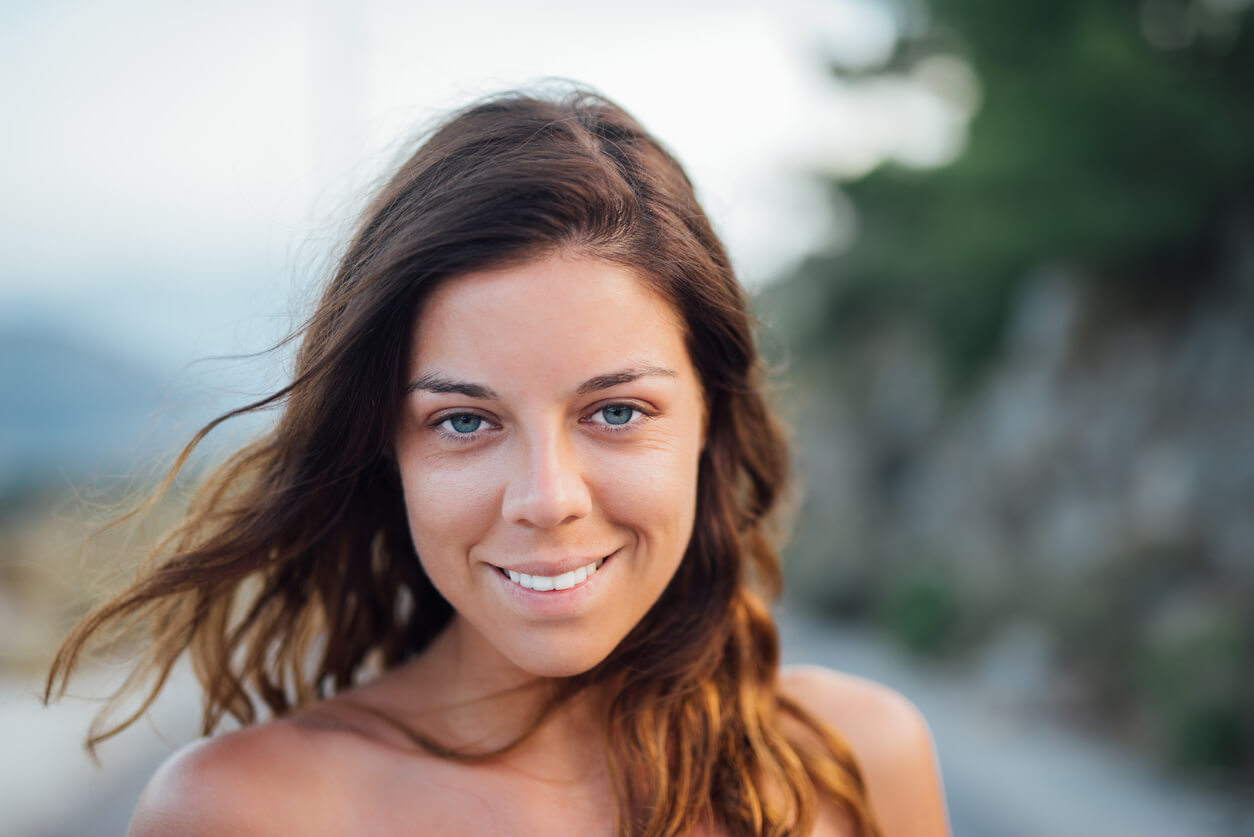 Dark spots, acne, wrinkles, and other skin blemishes can prevent you from putting your best face forward. Fortunately, concealers, bb creams, and foundations are widely available to hide or conceal these skin issues. But wouldn't it be nice to be less reliant on such products and go out most of the days with no makeup on?
The case for going barefaced
There is nothing wrong with wearing makeup, but there are benefits to going barefaced or avoiding many layers of products every single day. As some foundations contain irritating ingredients, forgoing it for a week could help improve your acne and result in fewer allergic reactions. 
It is also important noting that the constant application of makeup has aggravated skin problems in many women. In cases like these, stopping the use of foundation and other cosmetics for months or years could help improve skin health.
Improving skin quality
It's up to you whether or not you're comfortable in stopping the use of makeup. If you, however, are considering going barefaced or just wanting to have a smooth canvas for better makeup application, here are some aesthetic treatments that can help you achieve clear, glowing skin. 
Skin Booster Fillers (Juvederm Volite)
Juvederm Volite is an innovative injectable treatment that can improve the quality of your skin. It uses the power of hyaluronic acid (HA), which is a naturally occurring substance in the body. HA retains water to keep tissues moist and lubricated.
The HA in Volite combines with the water in the skin to hydrate, improve elasticity, and help remove fine lines. It can be used on the face, neck, décolletage, and hands. It hydrates crepey skin, reduces scaly, rough texture and evens out skin depressions. It also stimulates the body's own natural collagen production.
You may notice plumping effects after the procedure, but full results are visible after two weeks. Clinical studies showed that Volite's results can last up to nine months and provide significant improvement in skin quality for up to six months. 
Laser Genesis
As its name suggests, Laser Genesis uses laser technology to treat a number of skin issues. These include wrinkles, fine lines, uneven skin texture, and enlarged pores. It can also address rosacea, acne scars, and skin redness. 
Laser Genesis uses a specialized handpiece that gently warms the top layer of the skin. It then stimulates collagen regrowth, helping improve the appearance and texture of the skin. Additional heat, furthermore, is generated in dilated capillaries to reduce redness.
One session of Laser Genesis takes about 45 minutes and you will need at least five treatments to see optimal results. You can see subtle yet consistent results after each treatment, without side effects like bruising or skin irritation. There is also no downtime involved, so you can immediately return to your normal routines.
VI Peel
VI Peel is a safe yet powerful chemical peel that promotes cell rejuvenation of new, smoother and healthier skin. It can help improve your skin quality by addressing a number of skin issues such as: 
fine lines

acne scars

age spots

pigmentation

uneven skin texture
The VI Peel solution will then be applied directly on the skin and must stay for at least 4 hours. Your skin will have a tanned appearance during this time but you can leave the clinic and wash it off at home.
During the third day, the peeling takes place and can last for at least five to seven days. You may experience some itchiness and dryness in the process but you can use the post peel cream to soothe the skin. When the peeling is over, you'll notice brighter and healthier skin.
Dermapen Microneedling
Dermapen is an automated skin-needling device that can help improve fine lines and wrinkles. It can also address a variety of skin conditions such as surgical and acne scarring, pigmentation, and stretch marks.
The Dermapen device creates thousands of miniscule needle punctures in the skin's outer layer. This safely breaks up fibrous and uneven scar, while stimulating the growth of new tissue. It also improves blood supply on the treated area, which then provides a healthy foundation for new skin.
You may also be glad to know that microneedling has been proven to show improvement in:
pitted and non-pitted scars

fine lines

freckles 

stretch marks

sunspots
At Cutis Laser Clinics, we have Dermapen 4, which is an upgraded version of its predecessor. This advanced microneedling system features increased power and speed to pierce the skin and address your skin woes. 
Schedule a consultation
Whether you want to wear makeup or desire to go barefaced most days, these treatments are worth considering. To learn more about these procedures and other treatments for clear skin, contact Cutis Laser Clinics in Singapore and schedule a consultation with our aesthetic doctors.