It is natural for the skin to become less elastic over time, which then makes it appear more wrinkled. The skin around your eyes is susceptible to these changes, mainly because it is thinner and more fragile than the rest of your face. You are also likely to notice premature wrinkling with unprotected sun exposure and repeated squinting.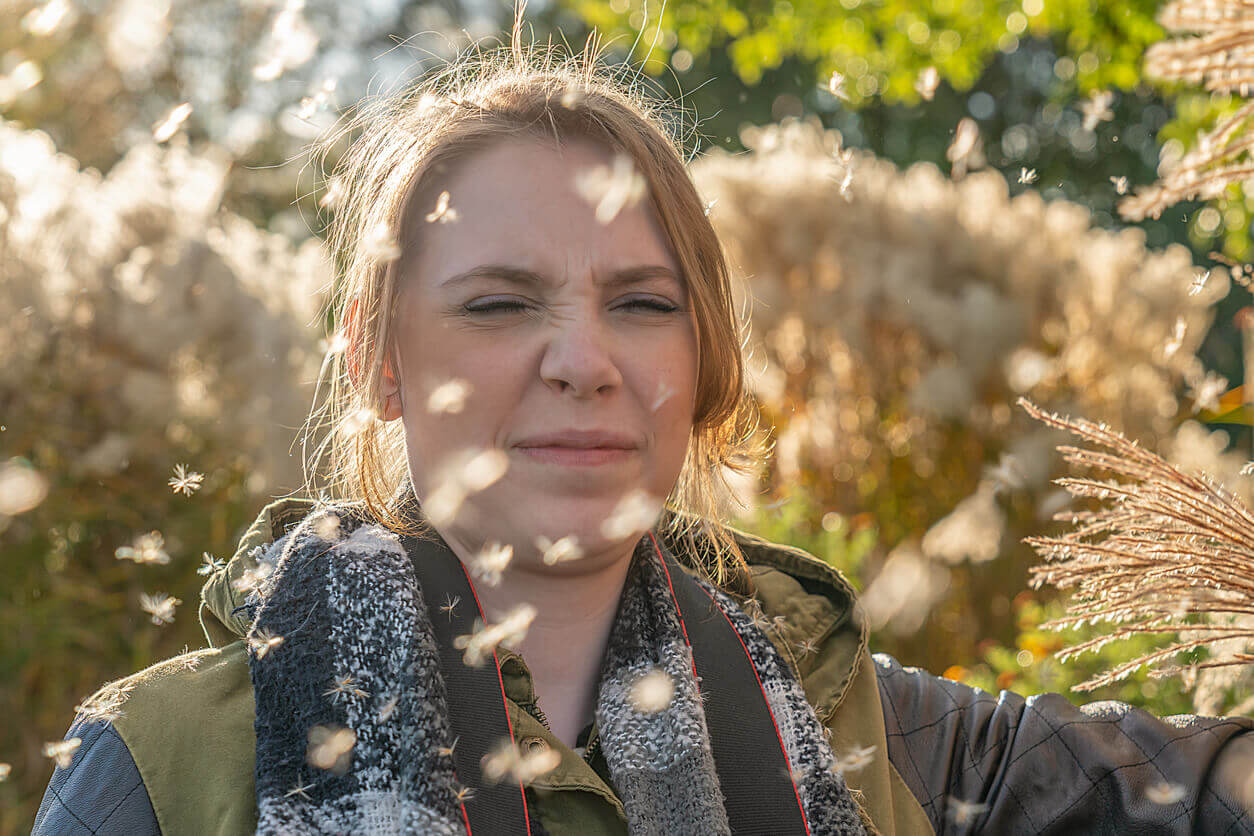 Sun, facial expressions, and eye wrinkles
Sun exposure speeds up the natural aging process by breaking down collagen and elastin fibers. This causes the skin to lose its strength and elasticity, leading to premature sagging and wrinkling. This is one of the reasons squinting (in the sun) can cause crow's feet or eye wrinkles. 
Do take note, however, that repeated movements can also lead to lines and wrinkles. Frequent squinting, for instance, contracts the muscles beneath and causes a groove to form in the skin. The American Academy of Dermatology (AAD) says repeatedly contracting the same muscles for years can cause the lines to settle.
UV exposure and squinting: A bad combination
The combination of sun exposure and constant movement of the facial muscles is especially bad for wrinkling. Unprotected exposure with repeated facial expressions can cause you develop wrinkles sooner than later. There is also a higher chance of eye wrinkles if your job involves being out in the sun (e.g., lifeguards, sailors).
You will not be able to see these changes immediately, as the skin springs back easily when you're young. The skin will, however, lose its flexibility, as you get older. Less production of collagen and elastin makes it harder for the skin to spring back, leading to more permanent creases.
What to do about it
Preventing wrinkles from forming is a much better than erasing or treating wrinkles. Here are a few things that can help:
Wear sunglasses

– Put on a pair of sunglasses any time you are out in the sun. Be sure to look for those that provide UV protection and cover the entire eye area. 

Slather on sunscreen

– When applying SPF, don't forget the skin around your eyes, including the eyelid region. Just to be sure a gentle product that won't sting and has an SPF of at least 30.

Don't smoke or quit smoking

– Cigarette smoking is associated with premature sagging and wrinkles. Quit this habit or never start in the first place to prevent future wrinkles and all the damaging effects of smoking.

Use eye cream

– Protect your eye region using an eye cream like

Dr. Sylvia's ELASTIfirm Eye Cream and Serum

. This botanical remedy makes the eye area skin firmer and more elastic in appearance.

Limit repetitive facial expressions

– Prevent your facial lines from settling by limiting certain facial expressions. These include squinting, frowning, and raising your eyebrows.

Avoid eye strain

– This means taking a break from using laptops and other electronic gadgets. You should also see an eye specialist or wear glasses/contacts if you have vision problems.
What if you already have lines and wrinkles?
At Cutis Laser Clinics in Singapore, we have two injectable treatments that can improve the appearance of eye wrinkles. One can soften and relax the muscles and wrinkles, while the other smooths lines and fills in volume loss. 
Botulinum Toxin (Botox)
Commonly known as the brand Botox, botulinum toxin is a US FDA-cleared treatment for dynamic wrinkles.  You can turn to this injectable for improving the appearance of wrinkles in the corners of the eyes (crow's feet), frown lines between the brows, (angry 11's) and forehead lines.
This works by temporarily blocking the signal from a nerve to a muscle to relax the wrinkles. It may take about two weeks to see the full effects of Botox. The results last about three to six months, but tend to last longer with touch-up treatments, as the muscles become less prominent.
The whole treatment is quick and may involve the use of anesthetic cream to improve patient comfort. There is also no downtime or recovery needed, so you can immediately return to your normal routines. Just be sure to look for a certified and experienced injector/aesthetic doctor.
Read our previous post for the things you need to know when getting botulinum toxin in Singapore. 
Dermal Fillers
These injectable gels can fill in unwanted lines caused by volume loss. Fillers can minimize the appearance of fine lines, improve dark circles, and plump up the lips. They can also contour the face, define the chin, and increase the height of the nose bridge.
At Cutis Laser Clinics, we have fillers made with substances that are naturally found in the body. These include hyaluronic acid or HA (Juvederm) and calcium-based microspheres (Radiesse). HA is responsible for maintaining supple skin while calcium-based microspheres are an allergen free-option that the body naturally absorbs.
With dermal fillers, you can see the results almost immediately. They may also last between 9 and 18 months, but this will still depend on the type of fillers and number of syringes used.
Check out our blog to learn the 5 things to look out for when doing fillers. 
Schedule a consultation today
Take it easy on squinting and other repetitive facial movements. Take note of the tips mentioned above and don't hesitate to consider Botox or dermal fillers. Contact Cutis Laser Clinics today and schedule a consultation with our aesthetic doctors to learn more about these injectables.