While getting fit or losing those holiday weight gain is a common goal or resolution this 2022, it is also important to mind the state of your skin. If the festive season has brought on some unwanted problems, such as clogged pores, breakouts, and uneven skin texture, it is also time to prioritize skincare and set your skincare goals.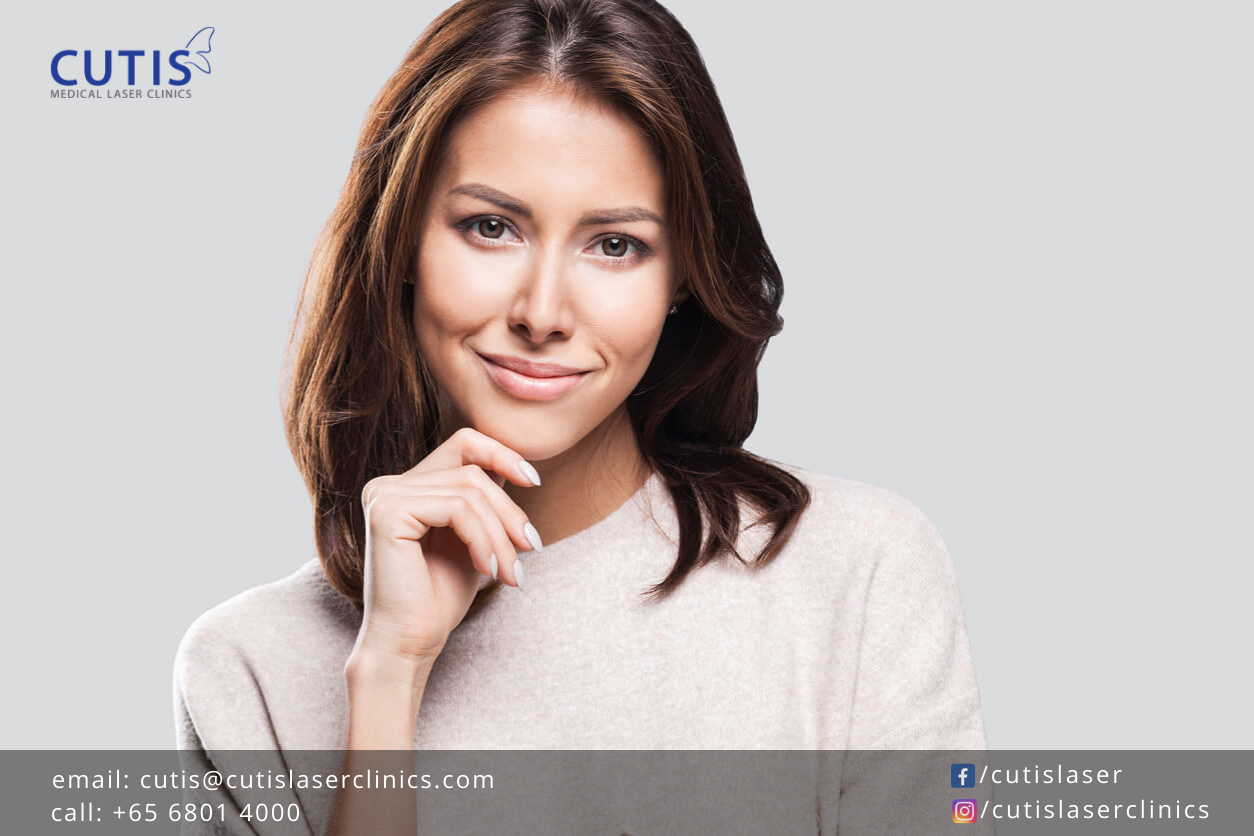 Here are some skincare goals to adopt this 2022. 
1. Exfoliate, but don't overdo it
There is more to exfoliating than removing any dirt and debris that your cleanser or face wash may have missed. It helps clear out pores to reduce their appearance and lessen your likelihood of getting breakouts. Exfoliation also removes dead skin cells, allowing new ones to surface and giving your skin a healthy glow. 
So, how often should you do it? The general recommendation is two to three times per week, but you should also consider your skin type. If you have sensitive skin that is prone to redness, itching, and irritation, once or twice a week is enough. Avoid over-exfoliating with physical scrubs or microbeads and choose chemical exfoliators that contain AHAs and BHAs. 
2. Use a face (anti-aging/antioxidant) serum
If your regimen doesn't include a face serum yet, you should include one now. This is especially true if you have specific concerns you want to target, such as fine lines, dark spots, enlarged pores, and uneven skin texture. Face serums contain a higher concentration of active ingredients and can penetrate deeply into the skin.
If it's premature aging you're worried about or dealing with, we have the Multi-Peptide Essence, which can reduce the appearance of fine lines and wrinkles. It contains clinically proven ingredients, as well as hyaluronic acid that improves hydration and locks in moisture in the skin. 
We also have the Vitamin C 20% with Ferulic Acid, a comprehensive antioxidant serum that can help fight oxidative stress. It has various antioxidant actives that work synergistically to boost one another, as well as provide additional hydration and skin lightening benefits. 
Find out what a face serum is and why you should use one. 
3. Protect the skin's moisture barrier
The moisture barrier (also referred to as acid mantle) is the skin's protective layer. It has ceramides, lipids, and fatty acids, and works as a shield or defense against environmental damage. It also regulates the skin's moisture levels and locks water into your skin. Dry skin, redness, itching, and wrinkling are some of the signs of a compromised skin barrier. 
If your skin's moisture barrier is not in its best shape, we suggest using gentle cleansers. Avoid harsh formulas with sulfate, as they can only dry out and irritate your skin. Our Gentle Milk Cleanser cleanses the skin without stripping off natural moisture. It has a smooth and creamy consistency, making it ideal for those with dry, sensitive, and irritated skin types.
4. Apply sunscreen daily
Here at Cutis, we advocate the daily use of sunscreen to protect your skin from the harmful effects of UV rays. As prolonged and unprotected sun exposure can lead to premature aging and skin cancer, it is only important to use a broad-spectrum product every day, regardless of the weather.
If you're looking for a new sunscreen, we recommend Dr. Sylvia's Clear Defense SPF 45 with Broad Spectrum. This oil-free, lightweight formula is rich in antioxidants and contains soothing ingredients. It nourishes the skin, as well as reduces redness, blotchiness, and hyperpigmentation. 
Check out our previous blog to find out if you're using your sunscreen the right way. 
5. See a dermatologist or aesthetic doctor
While quality skincare products can do wonders for your skin, they have their limitations. If you have been dealing with the same skin issues for quite some time now, we recommend seeing a skin care professional. This will help resolve some of the skin woes you've been self-conscious about and improve the overall quality of your skin.
At Cutis Medical Laser Clinics, we have a number of non-surgical aesthetic treatments that can make you look and feel your best. We have Botox and dermal fillers for lines, wrinkles, folds, and volume loss, as well as Ultherapy for skin tightening. We also have lasers and chemical peels for dull skin, acne scars, and hyperpigmentation.
Schedule a consultation today
Incorporate these changes to improve your skin. Let Cutis Medical Laser Clinics in Singapore be your partner with our medical-grade skin care products and non-surgical aesthetic treatments. Contact our clinic today and schedule a consultation with our aesthetic doctor to find out how we can help you.