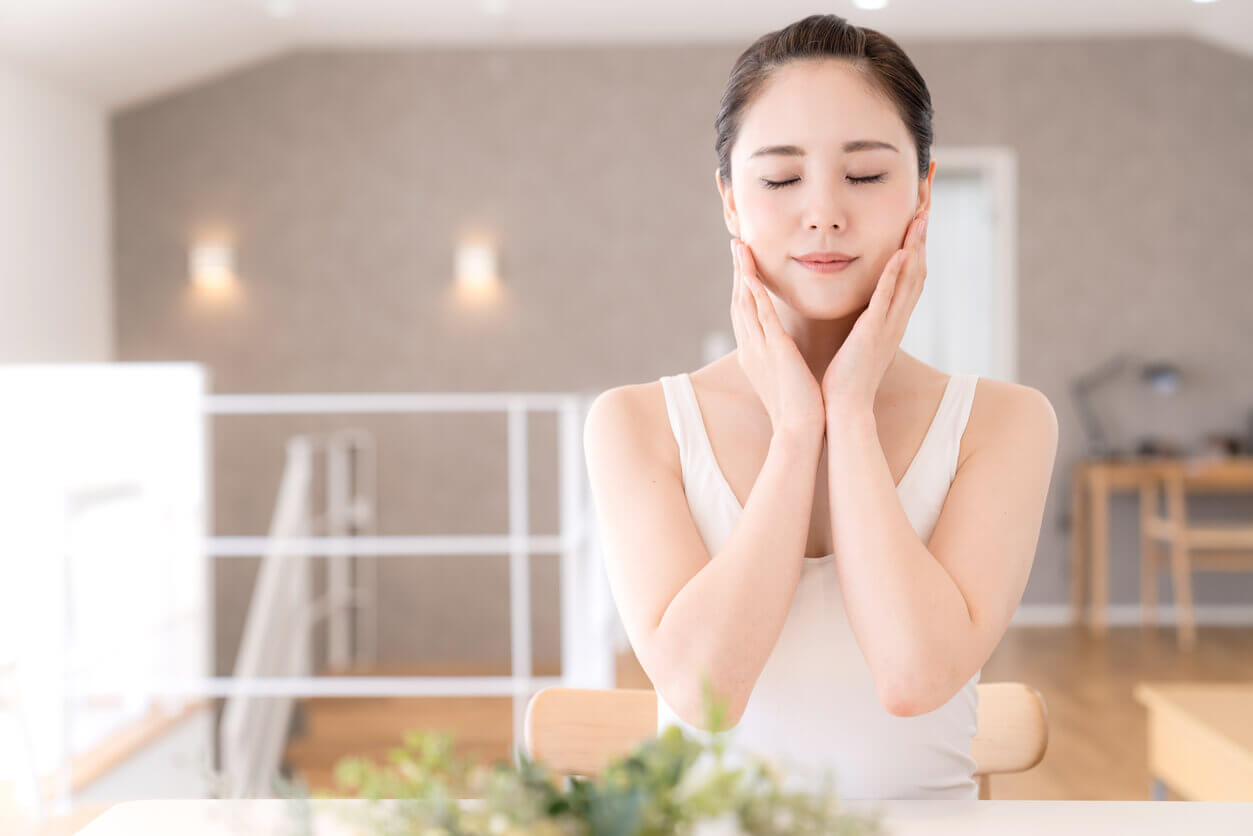 Your skin care regimen should include more than just cleansers and moisturizers. If you want to defy the signs of aging or restore your skin's radiance, adding face serums into your routine can do wonders for your skin. Quality serums can deal with specific skin care issues and make a big difference on how your skin look and feel. 
What are face serums exactly?
Face serums are made up of tiny molecules and contain a higher concentration of active ingredients. They can penetrate deeply into the skin and are commonly used to target specific skin care concerns like wrinkles/fine lines and dark spots. They are applied after cleansing (or toning) and before moisturizing. 
Are serums moisturizers?
While most serums contain loads of moisturizing ingredients, they should not replace your daily moisturizer. Do take note that moisturizers are designed to hydrate the skin to prevent water loss and keep the skin from drying out. They are also thicker than serums and seal all products applied onto your skin.
Why should you use a serum?
Serums are becoming an increasingly popular product because of their ability to improve skin texture and complexion. Here are some of the reasons you should add face serums to your skincare.
Reduce the appearance of fine lines and wrinkles

– Anti-aging serums promote cellular repair and regeneration, which can help your skin look younger.

Target pigmentation and redness

– Serums with vitamin C help brighten the skin and reduce dark spots and other types of pigmentation.

Minimize the appearance of large pores

– Molecules in serums are not blocked by any additives, which only means that they can penetrate deeply into the skin. 

Improve skin's moisture content

– This is especially true for serums with hyaluronic acid (HA), which hydrates the skin and strengthens its barrier.
Why are serums pricier?
While face serums are more expensive than other skin care products, do take note that they have concentrated dose of nutrients. Quality serums also mean that you won't have to spend extra money on several products that deliver okay to no results at all. They can actually help you save money because they give you visible results.
What serums should I use?
At Cutis Laser Clinics, we have two recommended face serums from Dr. Sylvia Skin Care Line. 
Dr. Sylvia's Fibroblast Growth Factor Serum – This product is worth considering if you want to look younger and reduce eye wrinkles. Apart from targeting age-related degradation, it also reactivates collagen and dermal activity. It helps block collagen breakdown and prevent skin damage.
The serum is boosted with Gotu Kola, Swiss Apple, and Centella Stem Cells to improve skin density, texture and firmness. Fibroblast Growth Factor Serum has also been found to be more effective than Vitamin C in Clinical Studies. 
Vitamin C 20% with Ferulic Acid – This contains a combination of various antioxidant actives that help fight free radicals. It fights oxidative stress, as well as provides extra hydration and skin lightening benefits. The vitamin C component of the serum can also help reduce the appearance of fine lines and wrinkles.
How should you apply/use a face serum?
In general, it is advisable to apply a face serum on your face and neck twice a day (morning and night). You should also refer to the manufacturer's instructions on how to use the product. 
Wash/cleanse your face

– Before application, cleanse your face thoroughly to remove dirt and make-up residues.

Apply the product

– Apply small dots of serum all over your face and neck, and use your fingertips to blend the product.  Be sure to use light and gentle strokes when applying the serum.

Let the serum sink in

– Gently tap your skin to help the serum to fully sink into the deeper layers of the skin.

Moisturize

– Follow up with a good

moisturizer

to improve your skin's moisture levels. Be sure to choose a product that is formulated for your skin type.

Apply a broad-spectrum sunscreen

– At daytime, apply

a broad-spectrum sunscreen

with an SPF of at least 30 before going out. You should also practice other sun protection measures like using an umbrella or seeking shade.
Upgrade your skin care routine this year by adding a face serum. Contact Cutis Laser Clinics in Singapore today to learn more about skin care tips or visit this link for a selection of medical-grade skin care products.