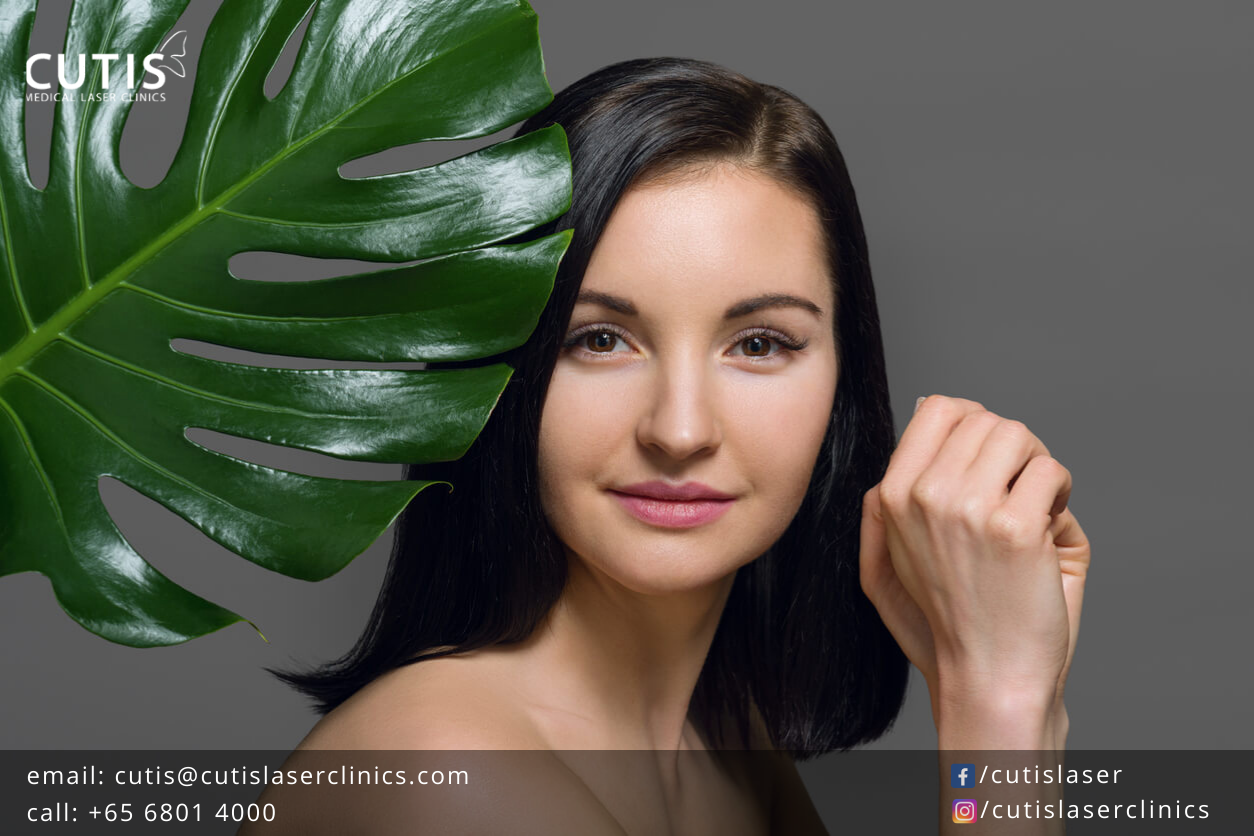 Oxygen is not just an essential gas in the air we breathe. It also plays an important role in maintaining our skin health. This is mainly because it helps activate the healing process of the body, which is beneficial in reducing inflammation, promoting collagen synthesis, and fighting bacteria. 
Aging, however, can negatively affect the skin's ability to retain and use oxygen for important bodily processes. Other environmental factors, furthermore, can deplete the amount of oxygen and nutrients that reach the skin. This is especially true with compromised air quality (pollution) and bad lifestyle habits like smoking.
A CO2 treatment like Crystal Carboxy can help revive your skin without using needles or lasers. It is completely non-invasive, as it only involves the use of a specially formulated CO2 gel and a dry cotton sheet mask. It infuses the skin with CO2 and tricks the body into thinking that it requires more oxygen.
What exactly is the Crystal Carboxy CO2 gel mask? 
Using a non-invasive, anti-aging skin correcting technology, Crystal Carboxy can rejuvenate the skin and address various issues. What it does is produce CO2 and transfer it to the skin through the gel layer. The CO2 is then absorbed, which triggers the red blood cells to release more oxygen.
The Crystal Carboxy Mask provides the benefits of carboxytherapy without the use of needles.
An innovative skincare treatment that uses the BOHR effect 

Combines the gel and sheet mask that creates a bubbling effect and produces CO2 that helps increase O2 supply in the skin

Increases cell turnover rate and stimulates red blood cells to increase the skin's oxygen supply 

Promotes waste removal and increases nutrient supply to the skin, revealing a brighter and even complexion
The Bohr Effect explained
As previously stated, the Crystal Carboxy treatment uses the BOHR effect, which offers CO2 penetration. It increases blood circulation, which then provides oxygen and nutrients to the skin's deeper layers. This helps improve skin barrier, elasticity, and cell production. 
Step1: Provides CO2 bubbles to the skin (creating a bubbling effect)
Step 2: Removes dead skin cells through the exchanging process of CO2 and O2 
Step 3: Provides nutrients and oxygen by improving blood circulation through the CO2 and O2 exchange process 
What are the benefits of Carboxy CO2 Therapy?
Although the treatment is non-invasive, it offers a range of skin benefits. As it increases the skin's oxygen supply, it can help with cell restoration along with anti-aging, rejuvenating, and brightening effects.
Face slimming

– Promotes slimming effects by densifying tissues through the production of CO2 that is absorbed into the phospholipid layers.

Whitening

– Activates blood circulation and waste removal from the skin, which helps treat dark spots, age spots, sun damage, and

dull skin tone

.

Moisturizing

– Helps retain the balance between water and oil, and increases skin hydration.

Wrinkle reduction and lifting

– Reduces old wrinkles and prevents new ones, as well as tightens skins and increases its elasticity.

Acne and scar treatment

– Promotes blood flow and waste removal, which increases the discharge of acne-causing bacteria.

Pore reduction

– Minimizes the size and appearance of pores even after the first use.
Other benefits include:
Safe for all skin types

No downtime

No side effects

No contraindications
Schedule a consultation today
If you're suffering from dull and tired skin and want a non-invasive solution, the Crystal Carboxy Mask is worth considering. It offers brightening and anti-aging effects, as well as improves different skin problems simultaneously. 
Contact Cutis Medical Laser Clinics in Singapore and schedule a consultation with our aesthetic doctor to learn more about Crystal Carboxy CO2 Mask.