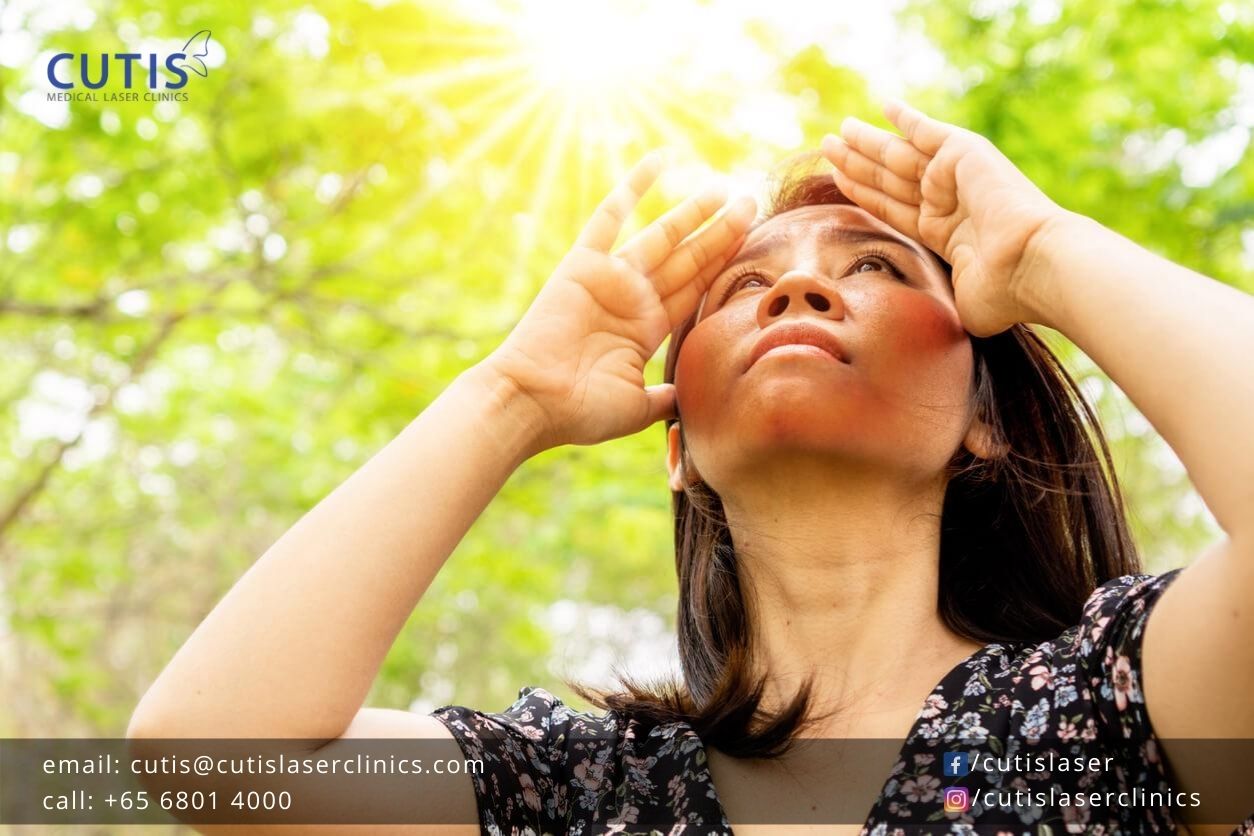 The sun (or overexposure to UV rays) is not the only skin enemy we should worry about. There is also pollution, which is a major contributor to skin aging and dullness. Pollution can take its toll on the skin, as the body's largest organ serves as a shield against common pollutants.
Pollution and skin issues
While our skin does a good job in protecting us against external factors, it is not 100% impenetrable. Tiny airborne pollutants can enter and accumulate in your pores, triggering skin damage and breakouts. They also hurt the barrier function of the skin, increasing its vulnerability to problems and imperfections.
 Pollution can contribute to a host of skin issues, including:
Dull skin (uneven skin tone)

Enlarged pores

Pigmentation and dark spots

Breakdown of collagen and skin lipids

Skin sensitivity and redness

Dry and itchy skin
Pollution and free radicals
The thing with pollution is that it generates free radicals that can damage the skin. These unstable molecules cause oxidative stress, which is a process that triggers cell damage. This also speeds up the aging of the skin. Pollution is one source of free radicals, as well as smoke, dust, sunlight, and even food and water.
These are the common air pollutants:
Cigarette smoke

Exhaust from automotive vehicles

Chemical emissions from factories

Ground-level ozone (O3)
Protecting your skin
While we cannot fully avoid pollution, there are things we can do to minimize its risks to our skin health. Here are a few ways to protect your skin against the effects of pollution:
Don't forget to clean your face at night
Fully cleanse your face at night, not just to remove makeup, put also dirt, pollutants, and other gunk. If you wear cosmetics during the day, it is advisable to remove it first using micellar water or makeup remover. Then, follow up with a gentle face cleanser to remove any impurities behind.
Use antioxidants
When buying skin care or anti-aging products, look for antioxidants and peptides. Products formulated with vitamins A, C, or E can protect your skin by preventing further damage to skin cells. High quality Vitamin C serums are a good choice, as they can fight oxidative stress and offer skin hydration and skin lightening benefits.
Mind your diet
Fill your diet with fruits and vegetables, especially leafy greens, berries, and citrus fruits. Foods rich in Omega-3 fatty acids also provide skin benefits like helping fight oxidation and preventing premature aging. Do take note that eating healthy also means limiting your use or consumption of sugars, salts, trans fat, and processed foods.
Consider aesthetic treatments
If you're already suffering from dull skin and premature signs of aging, don't hesitate to consider nonsurgical treatments. Here are some procedures that can improve your skin and restore a more youthful-looking appearance:
Don't let pollution get the best of your skin. Cutis Laser Clinics in Singapore offers skin care products and nonsurgical aesthetic treatments for improving skin health. Contact us today at +65-6801-4000 and schedule a consultation with our aesthetic doctors to find out how we can help you with your skin woes.