Most of us desire softer, smoother, and clearer skin, but not all of us know how to achieve it. Maintaining a proper skincare routine is a good start. However, most people can greatly benefit from the occasional visit to an aesthetic clinic.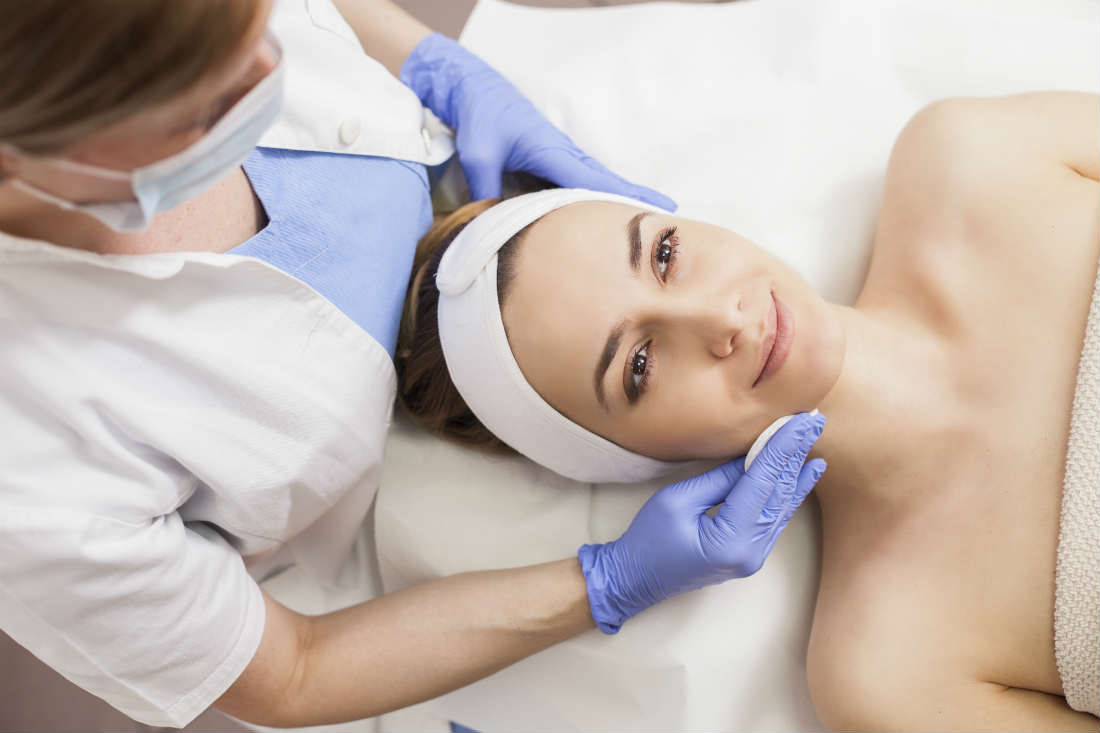 At the Cutis Laser Clinics in Singapore, skin specialist and US Board Certified physician, Dr. Sylvia Ramirez, offers several chemical peels and microdermabrasion treatments designed to rejuvenate skin. If your skin feels unhealthy or is looking a little lackluster, a professional facial treatment may be just what you need to look and feel your best.
Chemical Peels
As we age, our skin doesn't regenerate as effectively as it did when we were younger. Dead skin cells do not slough off as easily and wounds are slower to heal. A chemical peel is one way to improve the appearance and texture of skin. This non-invasive method uses a chemical solution to eliminate the outer damaged layers to reveal fresh, beautiful skin underneath. While mostly used on the face, chemical peels can also be used to treat the skin on your hands and neck.
During the procedure, the skin is thoroughly cleaned and a chemical solution is applied. The chemical creates a controlled wound which causes a breakdown of the top layer of skin cells. While the skin has natural exfoliating properties in which old skin falls off revealing new skin, a chemical peel speeds up the process. Chemical peels are often used to treat certain skin conditions, such as uneven skin tone, enlarged pores, rough skin, fine lines on forehead, lines under eyes, acne vulgaris, and acne scars.
At the Cutis Laser Clinics, we offer three types of chemical peels, including:
Cutis Anti-Acne Peel:

This peel aids in

acne removal

by unclogging pores and killing acne-causing bacteria.

Cutis Vitality Peel:

Our Vitality Peel helps improves skin tone, texture, and clarity. It also has the power to reduce the appearance of hyperpigmentation.

Cutis Crystal Peel:

The Crystal Peel has superior

skin brightening

benefits and is effective at lightening

age spots

,

liver spots

, and

dark spots on skin

.
Microdermabrasion
Microdermabrasion is another method of removing the outermost layer of dead skin cells to reveal younger looking skin underneath. At Cutis, we offer DiamondTome Microdermabrasion which is non-invasive and requires no downtime. DiamondTome helps to rejuvenate sun-damaged skin and age spots. It's also an effective acne scar removal method and a treatment for hyperpigmentation. Microdermabrasion is commonly used on the face and neck but can also be used on other parts of the body if needed.
Skincare Program
If you prefer to treat your skin at home, try the Dr. Sylvia Advanced Clear Skin Program. The three step program which consists of Skin Lightener (3), Exfoliator Forte (4), and Balancer (5) is available through prescription only.
These face whitening products help reduce melasma and other pigmentation by changing the skin at a cellular level to repair skin tone and block melanin production. The Skin Lightener and Balancer both contain hydroquinone which offers skin lightening benefits.
Chemical peels, microdermabrasion, and the right skincare routine can help get you the skin you've always wanted. If you desire smoother, clearer, and more beautiful skin, contact the Cutis Laser Clinics in Singapore today.
Tags: laser clinics in singapore, hyperpigmentation treatment, cutis chemical peels, microderm