While dermal fillers are effective in plumping up thin or deflating lips, there is also the concern of having an overdone pout or duck lips. Unnatural-looking results are mainly due to the use of too much filler, but can also be due to other factors. The good news is this can be avoided with the correct dosage and proper injection technique.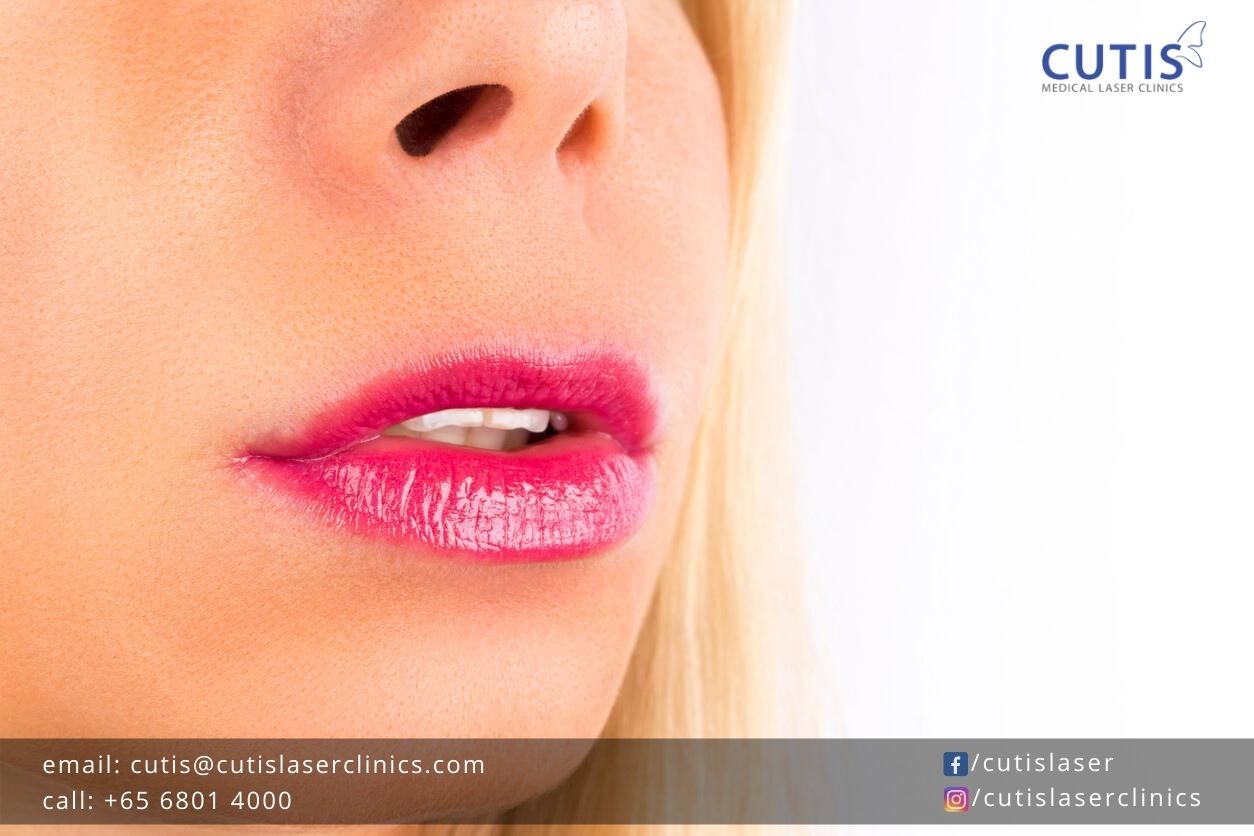 If you're thinking of getting fillers but are worried about having duck lips, it is a good idea to learn more about fillers and the reasons behind overdone-looking lips. Continue reading as we discuss in detail what fillers are and the things you can do to avoid duck lips or unflattering results.
Getting to know lip fillers
The fillers commonly used in plumping up the lips are made with hyaluronic acid (HA) gel. HA is a naturally occurring substance in the body, responsible for retaining water to keep the tissues lubricated. HA-based fillers like Juvederm (Volbella and Volift) are FDA-approved for nonsurgical lip augmentation 
Your body's own system metabolizes the HA-based filler and then gradually disappears over time. This then makes the procedure safe with extremely low risk of allergy. You may also be glad to know that dermal fillers are reversible and can be dissolved if you dislike the results.
While you may notice results immediately, lips may appear a little swollen. You also need to give the fillers about 24 hours to settle, which means avoiding touching the area. Take note that it can take two weeks for fillers to completely blend with the surrounding tissues and see the final results.
What's the reason behind overdone lips?
Apart from receiving too much filler, there are other factors at play as to why a person may have an overdone pout. Here are some of them:
Wrong or poor injection technique

– when the fillers are injected across the lip instead of certain injection points, unnatural results are likely.

Recently just had filler

– it is common for the site of the injection to have some bruising and swelling. This is temporary and resolves after a few days.

Someone unqualified injects the fillers

– it is more likely to have bad results if you fall into unskilled and untrained hands. 

Adverse reaction

– this is less common, but any reaction due to

dermal fillers

typically resolves within a week.
How to avoid duck lips and other lip filler tips
As mentioned before, over-plumped lips can happen if you receive too much filler or if you fall into the wrong hands. You can avoid this by making sure that you only see a trained and experienced injector. It is also important to know what goes into your lips and the procedure should only be done in a clinic setting. 
Here are a few other things you need to know before getting lip fillers:
Avoid going to salons and spas for filler.

Stick with HA-based fillers; avoid those made of silicone. 

Avoid taking aspirin, anti-inflammatory medications, and high doses of vitamin E supplements, as they can increase bruising and bleeding at the site of injection.

To minimize swelling and discomfort, apply ice after the treatment. 

Avoid sun exposure or hot activities until the redness or swelling subsides. 

Always use lip protection with SPF.

Avoid vigorous exercise and alcohol consumption 24 hours after the treatment.

Follow the post-care instructions from your

aesthetic doctor

.

Schedule a review appointment or consultation.
Good to know
The ideal look for your pout is slightly fuller without the need to outline the borders. It is important to talk to your aesthetic doctor about your expectations and inform him or her about allergies you have or the medications you are taking.
At Cutis Laser Clinics in Singapore, we have trained injectors qualified to administer the treatment. Our medical and scientific director, Dr. Sylvia Ramirez, has extensive experience with dermal fillers including the use of Juvederm. She is also a US Board Certified doctor and Harvard trained.
If you want to learn more about fillers or are thinking of getting lip fillers, don't hesitate to contact a Cutis Laser Clinics today and book a consultation with our aesthetic doctor.