Laser and intense pulsed light (IPL) hair removal are not your only choices for long-term or permanent hair reduction. There is also the LHE (light heat energy) technology, which uses light and thermal energy to stop hair growth. It can remove unwanted hair from your face and body, including larger areas like the back.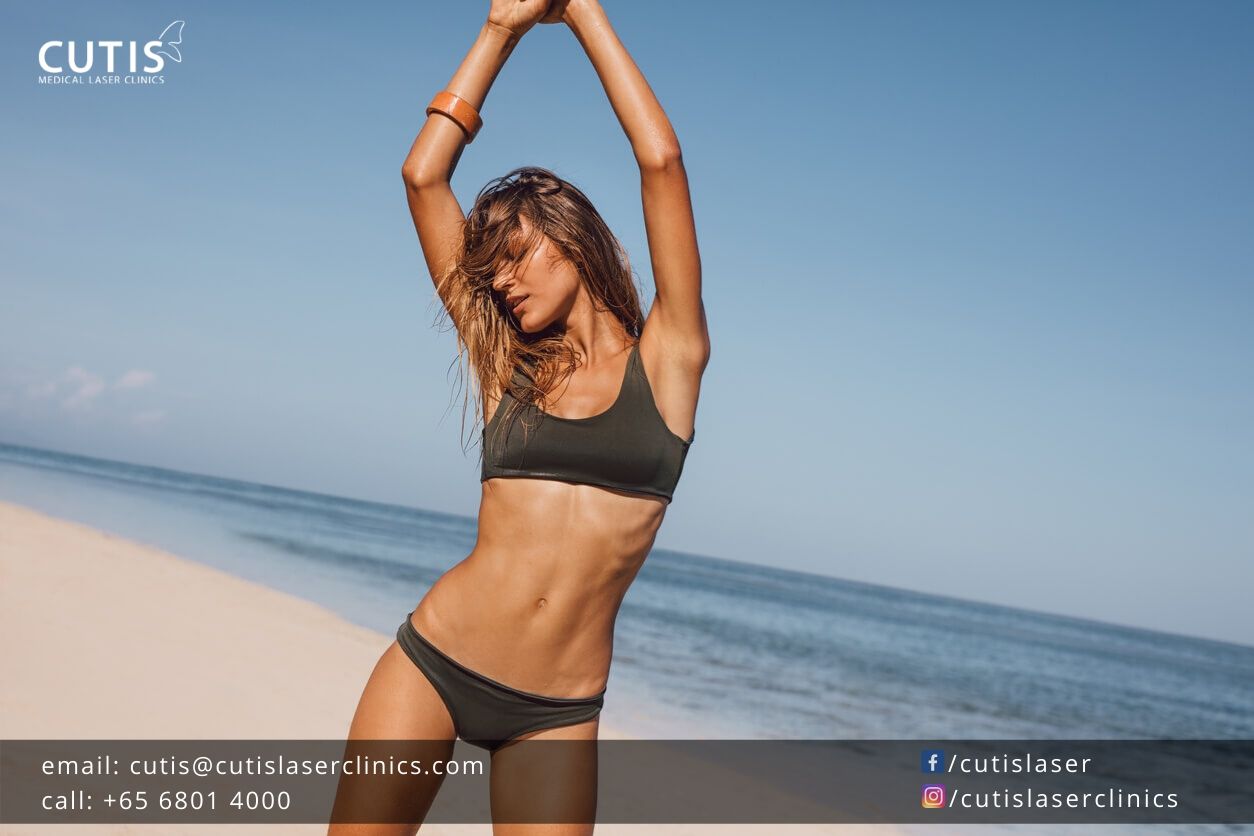 If it is your first time hearing about LHE hair removal, continue reading to learn more about it and how it differs from laser and IPL.
Getting to know LHE hair removal
This method uses both light and heat to effectively remove unwanted hair without damaging the surrounding skin. LHE hair removal is less intense than other methods and is effective on all skin colors. This makes it a better option for those with darker and sensitive skin types than traditional IPL.
At Cutis Laser Clinics in Singapore, we have the Touch Elite with LHE technology, which maintains the highest level of efficacy. This hair removal method is also fast, non-ablative, and relatively painless. 
It works by delivering flashes of broad spectrum light and heat to the area of concern. The light is then drawn to the melanin in the hair, increasing the temperature of the hair follicles, which leads to their destruction.  It enables the use of lower energy level, which makes it safer.
One session of Touch Elite with LHE can take about 30 minutes or more depending on the areas to be treated. 
Difference from laser and IPL hair removal
LHE hair removal's main difference with laser and IPL is that it uses two energies: light and heat. This combination reduces the light fluency, making the method safe with no downtime. The energy emitted by the device also targets the follicles, not the skin, which means that there is no damage to the skin during the hair removal process.
Just like LHE hair removal, both laser and IPL can lead to long-term or permanent hair reduction. Here are some facts about laser and IPL hair removal: 
Laser hair removal – This method works by delivering pulses of laser light, which is absorbed by the pigment or melanin. Then, the light is converted into heat, destroying the hair follicles and disabling future hair growth.
At Cutis Laser Clinics, we use the Cutera CoolGlide, which has a longer wavelength and innovative cooling design. This helps deliver safe, effective, and lasting hair reduction results. The Cutera CoolGlide laser is also an FDA-cleared device that can work well on all skin types, including those with tanned and darker complexions. 
IPL hair removal – This works by delivering a special light that is also absorbed by the pigment in the hair. This inhibits the ability of the hair follicles to grow further. This is ideal for those with fair to medium fair skin.
Here at Cutis Laser Clinics, we use the Cutera Prowave IPL, which is an FDA-approved device that delivers long-term results. It also has multiple wavelengths that can deliver light to hundreds of hair follicles at a time. This makes IPL hair removal a good choice for treating larger areas like back, chest, and legs. 
Number of sessions needed
Do take note that whatever hair removal method you choose, you will require multiple sessions to see optimal results. You will need about 8 to 12 treatments (or depending on the treated area) because a single session can only remove about 10% to 15% of your hair. 
Skin and aesthetic doctors recommend several sessions to ensure that every hair is treated. It is advisable to consult an expert to know about the things you can expect, as well as the number of treatments you might need.
Schedule a consultation today
With LHE, Laser, and IPL hair removal, you can now say goodbye to your unwanted hair without the use of razors and wax. Contact Cutis Laser Clinics today and schedule a consultation with our Harvard-trained aesthetic doctor, Dr. Sylvia Ramirez, to find out which method is right for you.