While having a hairy back does not pose any health risk, it is usually looked undesirable or unattractive. The consequences can go beyond appearances too, as it may increase your body heat and make you feel uncomfortable when the weather is hot.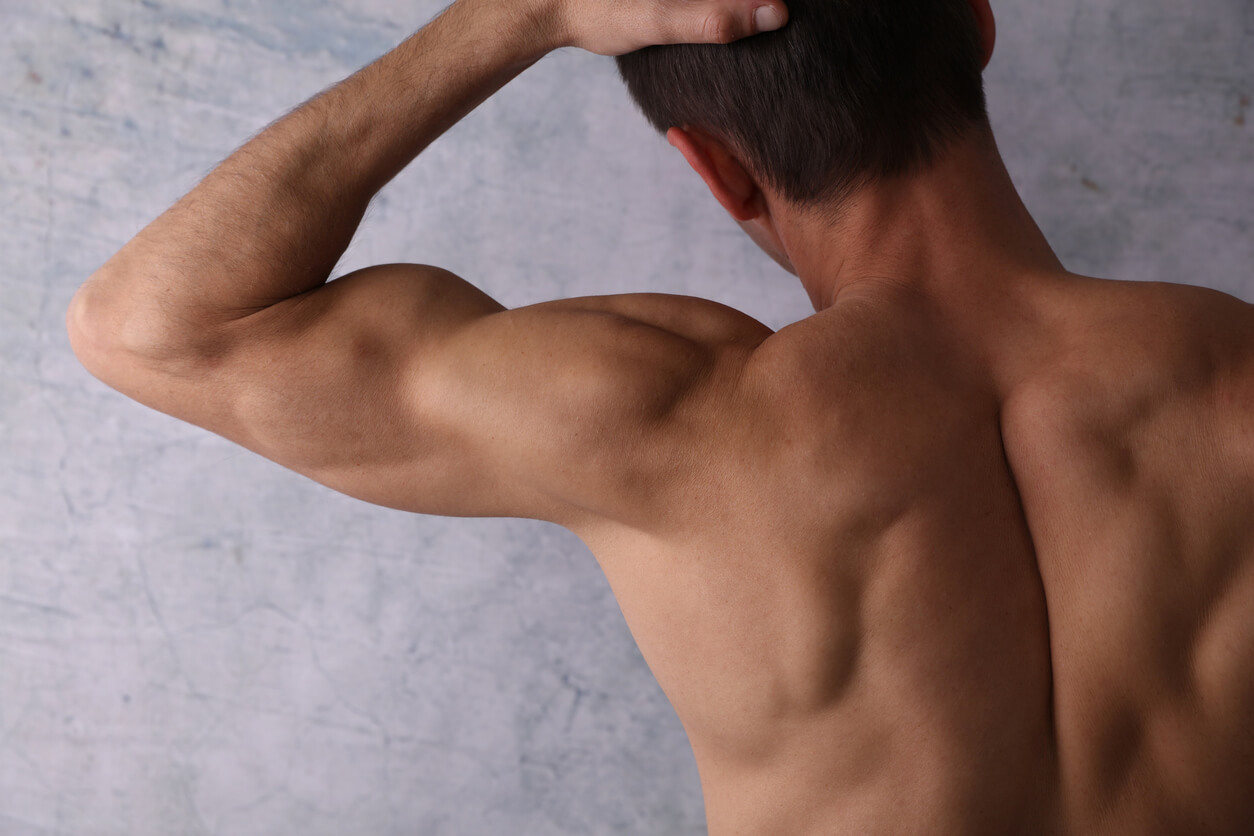 There may be no medical need to remove the hair in your back, but doing so can make your back look smoother than before and is likely to feel better after showering, when putting on clothes, or when sweating.
What are the causes of the hairy back?
Back hair is much more common in men and this is usually due to genetics. Some genes can make men more sensitive to the effects of testosterone, which is the male hormone that promotes body hair growth. This can then result in back hair that is thicker and more prominent.
There is also a condition called hypertrichosis, a disorder that can cause excessive hair growth throughout the body (including the back). This can affect both men and women. However, hypertrichosis is very rare and is not necessarily the main cause of back hair.
What are the common hair removal options?
If you have read our previous blog about simple guidelines about hair removal, you already know those common methods such as shaving and waxing can be easily available but hard to keep up with since the hair grows back after a few days.
So, what are the better options?
Cutis Laser Clinics in Singapore offers a number of safe hair removal methods that produce more desirable results. Here is a rundown of what you can expect from each treatment:
Laser Hair Removal
Laser hair removal is one great way to maintain smoother skin on your back. It works by delivering pulses of laser light, which is then absorbed by the melanin (the pigment that gives color to skin and hair). The light is then converted to heat and destroys the hair follicles.
At Cutis Laser Clinics, we have the Cutera CoolGlide laser, an FDA-cleared device that can work well on all skin types, including those with darker and tanned complexions. It has a longer wavelength and innovative cooling design, enabling safe, effective, and lasting hair reduction results.
The procedure can remove about 80 to 90% of your hair, and most of the hair left behind should be fine and light. The result is also not permanent, but it is long-term with stable hair reduction. Touch-up treatments are ideal in maintaining good results.
If you have concerns about this method, you can check out our previous blog to know the answers to common laser hair removal questions.
Prowave IPL Hair Removal
The Cutera Prowave IPL (intense pulse light) is an FDA-approved hair removal device that produces long-term results. It works by delivering a special light onto the skin that is absorbed by the hair pigments. This then inhibits the ability of the hair follicles to grow further.
One great thing about IPL is that it has multiple wavelengths that can deliver light to hundreds of hair follicles at a time. This makes it a great choice for treating large areas of the body like back, chest, and legs. This is ideal for those with fair to medium fair skin.
It may have similarities with laser treatment, but an IPL device uses broad-spectrum wavelengths that cannot be focused into a concentrated beam like a laser. It also emits light that can be absorbed by the surrounding tissues, which is not the same with a laser procedure. You can check out this article to learn more about the difference between laser and IPL hair removal.
LHE Hair Removal
Light Heat Energy (LHE) Hair Removal is a safe and effective way to remove unwanted hair without causing damage to the surrounding skin. It combines both heat and light energy to target hair follicles. It is best in dealing with unwanted hair in your face and body, including larger areas like the back.
It works by delivering flashes of broad-spectrum light and heat on the area of concern. It targets the pigment in the hair, which then increases the hair follicles temperature. The combined energies of both light and heat result in the destruction of the hair follicle.
At Cutis Laser Clinics in Singapore, we have Touch Elite with LHE, which maintains the highest level of efficacy. It is also non-ablative, fast, relatively painless, and is suitable for those fair and sensitive skin types.
A quick note about the number of sessions needed:
Whatever method or device you choose, you will need several sessions (at least 8 to 12) to see lasting and optimal results. This is because only about 10 to 15% of your hair is permanently removed in a single session.
Several sessions are recommended to make sure that every hair is treated. The interval of the sessions can be performed three to six weeks apart. It is best to talk or consult an experienced aesthetic doctor to learn more about the things that can affect the number sessions you need, as well as the duration of results.
Schedule a consultation today
Win the war over back hair and other unwanted hair in your body with these hair removal methods. Contact Cutis Laser Clinics today and schedule a consultation with our Harvard-trained aesthetic doctor, Dr. Sylvia Ramirez, to find out which method is right for you.
Tags: Hair Removal, Laser Hair Removal, IPL Hair Removal, LHE Hair Removal, Aesthetic Clinic in Singapore