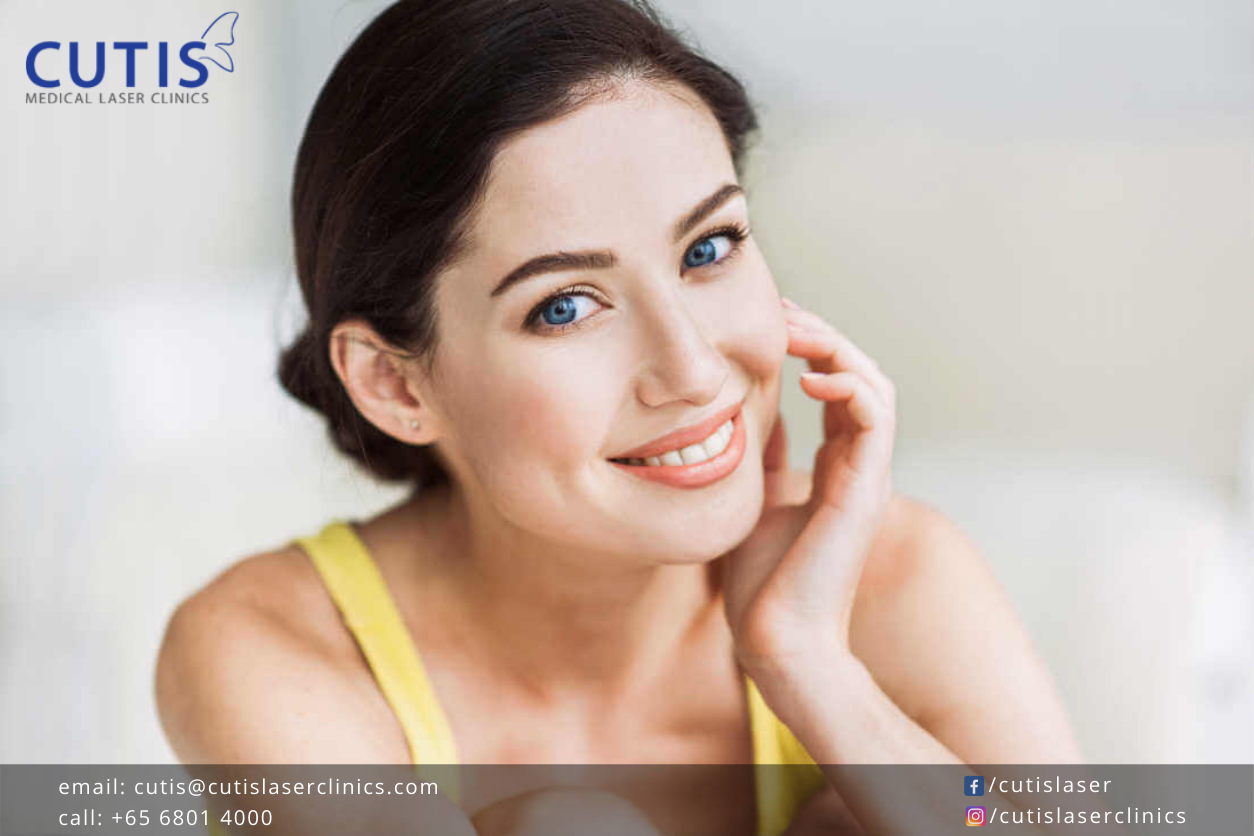 If you're looking for a more permanent way to get rid of peach fuzz or unwanted facial hair, consider laser hair removal. While most people consider this method for larger body areas like legs and arms, it is also safe and effective on face. It lasts longer than conventional methods, as it permanently reduces unwanted hair.
The basics of laser hair removal
Laser hair removal uses pulses of laser light to target hair follicles and disrupt future hair growth. It can be done on any part of the body including the face, legs, chest, arms, and bikini line. This method safely and permanently reduces the amount of hair in the area of concern without the harmful effects of shaving or waxing.
At Cutis Laser Clinics, we use the Cutera CoolGlide Laser, which is an FDA-cleared device suitable for all skin types. It features longer wavelength and innovative cooling that enables safe and effective hair reduction results. The CoolGlide laser delivers energy to hundreds of hair follicles at a time for faster treatment.
Multiple sessions are required for optimal results. This varies depending on the area to be treated and the amount of hair. Touch-up treatments are also recommended to see visible and effective results. It is best to consult an aesthetic doctor to know what to expect, as well as the number of sessions you need. 
Laser hair removal for facial hair
If the hair on your face bothers you, laser hair removal could be an option. This is especially true if you're tired of shaving or waxing, or if you're finding yourself spending more time, money, and effort in removing facial hair. Common treatment areas in the face include the cheeks, upper lip, chin, neck, and sideburns.
Laser hair removal uses a technology that safely damages the hair follicles. You may also be glad to know that the converted heat is only absorbed by the pigment and the follicle, not the skin. This helps in preventing burns. 
Discomfort with laser hair removal
There is some discomfort during the treatment, but this varies from patient to patient. The pain you'll feel, furthermore, depends on the body part you want to treat and the amount of hair in that area. For sensitive areas like the face, laser hair removal might be more painful, but many patients still find it tolerable. 
When used on cheeks and forehead, the pain is usually mild. The procedure tends to be more painful around the upper lip because of the thin and sensitive skin in the area. This, however, does not mean that the treatment is not bearable. In fact, many consider the pain to be more tolerable than waxing. 
When compared to waxing, laser hair removal does not hurt as much. Many patients compared the sensation to tiny pricks or rubber being flicked against the skin. A numbing cream can also be applied into skin before the treatment to make it tolerable or more comfortable. 
Take Note
For a safe and effective laser hair removal, be sure to consult a certified aesthetic doctor who is trained and experienced in performing the treatment. It is also beneficial to research or check the type of laser hair removal machine or device used in the clinic and whether it is cleared by the FDA for safety and effectiveness.
Are you considering laser hair removal for your facial hair? Contact Cutis Laser Clinics in Singapore today and schedule a consultation with our Harvard-trained aesthetic doctor, Dr. Sylvia Ramirez, to learn more about this hair removal method and other options for permanent hair reduction.