Are you looking for a facial rejuvenation treatment that can do more than cleanse, repair, and nourish your skin? Cutis's Imperium Deep Restoration combines different technologies to exfoliate, hydrate, and increase skin cell turnover, as well as remodel collagen to address signs of aging.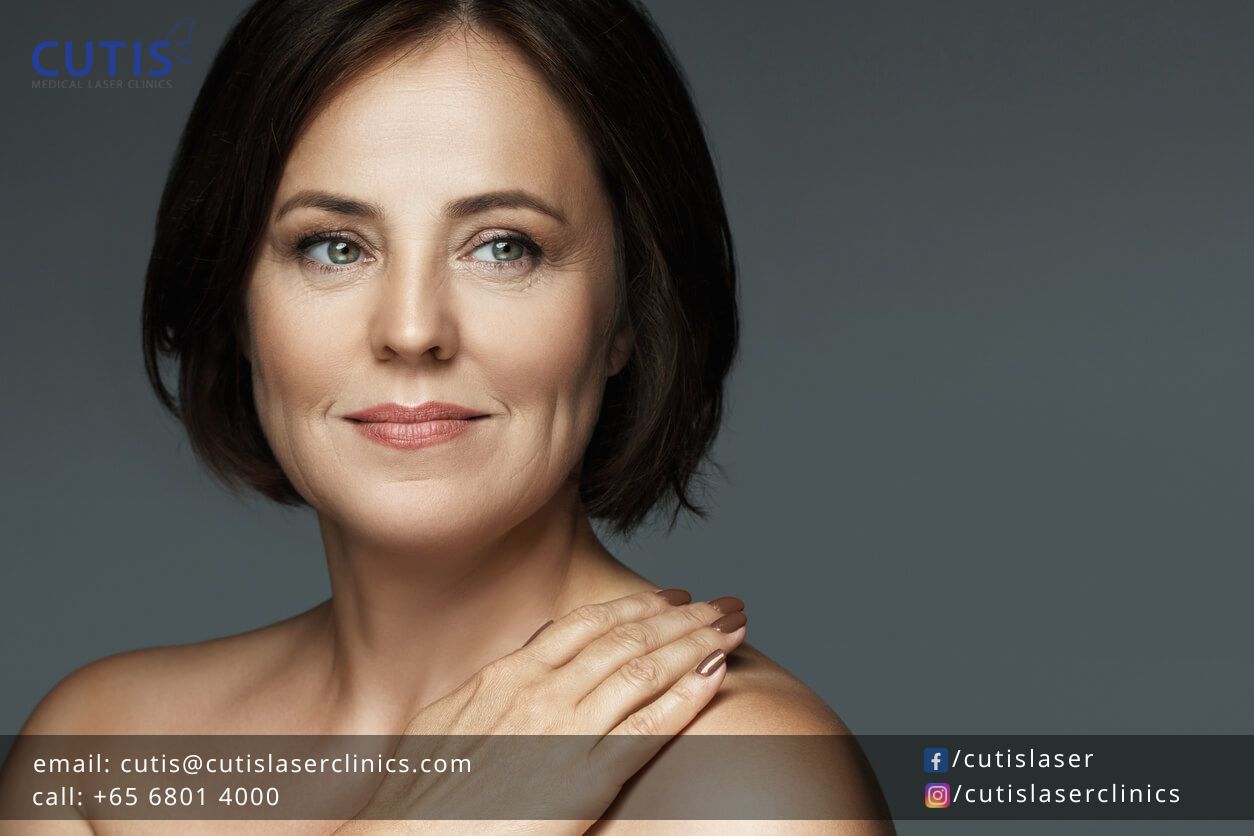 Imperium Deep Restoration features the use of Imperium Med 400 System, a highly technical device with various protocols for the face and body. It treats the skin with diathermy, which generates localized heating in the treated area. This prompts the fibroblast to create more collagen, elastin, and hyaluronic acid. 
Beyond cleansing and exfoliation 
Imperium Deep Restoration uses the Sonoblade 25, which is a must-have technology to clean the skin. Used for water peeling and drug infusion, Sonoblade transmits a series of vibrations in the skin using elastic wave technology (low-frequency ultrasound 25kHz). It delivers a multitude of benefits, including:
Epidermabrasion (exfoliation of the most superficial layer)

Bacterial sterilization

Increase in blood supply and skin permeability

Hydration

Stimulation of skin cell turnover 

Elimination of dark spots on the superficial layers

Sonophoresis 
Deep restoration with anti-aging benefits
When it comes to lifting and firming the skin, the procedure uses the Pulsed Crown RF. This handpiece creates 125 micro holes in the epidermis and emits pulsed radiofrequency that can help stimulate collagen. It targets the deeper layers of the dermis, preserving the skin's superficial layers. 
With Fractional Pulsed Crown RF, tissue regeneration happens in a natural manner, with no downtime. Also, the thermal stimulation of the deep dermis with the mechanical action of perforation results in strong collagen remodeling. This leads to a series of benefits, including:
True skin rejuvenation

Reduction of deep wrinkles

Fibroblast skin tightening

Firming and remodeling of the dermis

Painless treatment with quick recovery
Improving skin quality
The natural aging process causes our skin to become thinner and softer, with a dull and tired complexion. This is because the production of essential proteins like collagen and elastin declines, as well as the skin loses volume, elasticity, and hydration. 
Imperium treatments help your body produce new collagen, which provides a lifting and firming effect with a natural look. With Pulsed Fractional Pulsed Crown RF, there is a development of collagen, which can help reduce wrinkles and other signs of aging for a more refreshed and youthful appearance.
Below are the benefits of Imperium Deep Restoration:
Cleans, repairs, and nourishes the skin

Reduces deep wrinkles

Regenerates skin tissues

Lifts and firms the skin without cuts or anesthesia

No downtime, doesn't require recovery time

Lasting results
What results to expect with Imperium face treatments
Imperium offers immediate effects without cosmetic surgery. You may, however, need a few sessions, about two to three, spaced by 3/4 weeks for rapid and lasting results. And as the procedure is non-surgical, you can't expect overt or dramatic results, but you'll be able to see noticeable improvements in how your skin looks.
Another important thing to take note of is collagen remodeling doesn't happen in an instant. It can take about two to three months, but you'll notice initial improvements in the weeks that follow. A consultation with our aesthetic doctor will let you know what to expect and how many sessions you'll need depending on your goals. 
Further reading: Which Imperium Face Treatment is Right for You?
Book a consultation today
Lift, firm, and rejuvenate your skin with Imperium Deep Restoration. Contact Cutis Medical Laser Clinics in Singapore today and book a consultation with our aesthetic doctor.