Daily wear and tear, as well as constant exposure to the sun, winds, and water, can take a toll on your hands. Proper handwashing, which is now more important than ever, also contributes to the damage, as it weakens the skin's barrier. This results in dry or cracked hands that feel rough or tight.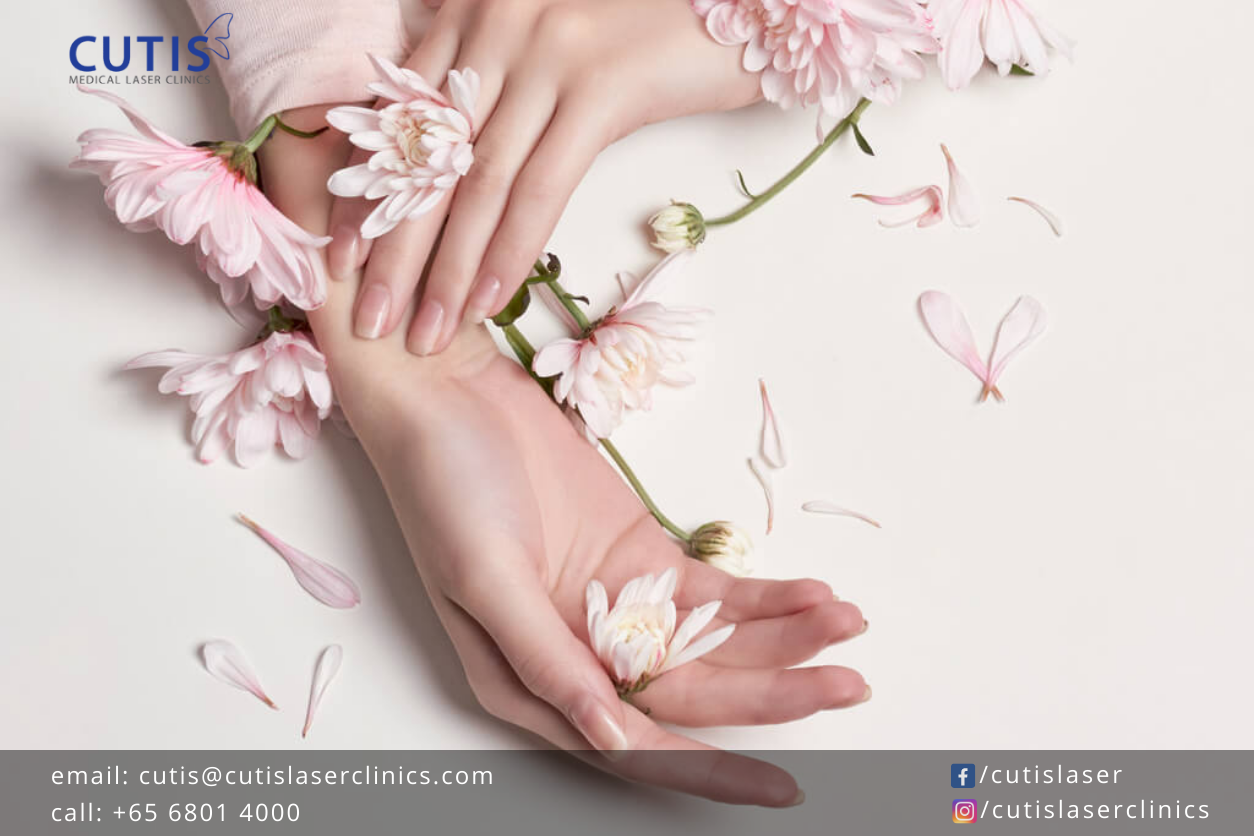 Here are the signs and symptoms of dry hands:
Skin that feels dry and sensitive

Slight redness or scaliness

Itchy, flaky, and cracked skin

Heightened sensitivity after washing
What causes dry hands?
A number of factors can contribute to dry skin or make the skin on your hands feel dry and rough. These include: 
Frequent handwashing

and using hot water

Exposure to UV light

Inappropriate skincare or using harsh products

Harsh weather conditions and changes in temperature

Certain medical conditions (like psoriasis, atopic dermatitis, and diabetes)
How to protect dry hands
If your hand constantly feels dry, rough, or tight, consider these tips to relieve dryness and heal your skin.
1. Use a mild soap
While any soap (along with proper handwashing technique) can effectively remove dirt, and germs from your hands, many of them can be harsh on dry skin. This only makes it important to choose a gentle soap or cleanser that supports the natural pH balance of your skin. Those with soothing and moisturizing properties are also good choices.  
2. Wash hands with cool or lukewarm water
Hot water dries out and irritates the skin. It strips your skin's natural moisture, as well as damages its lipid barrier. This is why when washing your hands, only use cool or lukewarm water. While it may not feel good as hot water, it is effective at removing bacteria and germs and prevents your skin from drying out.
3. Don't rub your hands when drying
Instead of rubbing, gently blot the paper towel when drying your hands. When your hands are already dry or cracked, rubbing them with a paper towel or cloth can only aggravate your symptoms. You may also want to skip air or hand dryers, as they emit hot air which can be harsh on your skin. 
4. Don't forget to moisturize
Always use a lotion or a moisturizer immediately after washing your hands. If you have rough, dry, or cracked hands, look for thick, heavy, or repairing creams with ingredients such as ceramides, glycerin, and hyaluronic acid. Avoid those that contain alcohol and synthetic fragrances, as they can only make your dry hands worse. 
5. Heal hands while you sleep 
Apply a thick layer of hand cream before going to bed and cover them with cotton gloves. This will help the cream or moisturizer stay on your hands and be completely absorbed. There is also the benefit of preventing exposure to dry air, with your hands feeling softer or much better in the morning. 
6. Seek medical help
If the symptoms of your dry hands don't improve with the tips mentioned above, it's time to see a doctor or dermatologist. This is to assess your condition and determine what's causing the dryness in your hands. S/he may also recommend other skincare tips or prescribe special creams to relieve dryness. 
7. Consider injectables or skin booster
If you have crepey or aging hands, or just want to make them look more youthful, try injectables or skin boosters. At Cutis Medical Laser Clinics, we have dermal fillers that can hydrate and replenish lost volume in your hands. 
Juvéderm Volite – a skin booster treatment made with hyaluronic acid. It helps improve elasticity, hydration, and fine lines, and can be used to treat the face, neck, decolletage, and hands. Volite can improve the quality of the skin for up to 9 months with just a single treatment. You can turn to this skin booster to treat or address:
Dry, rough, and crepey skin

Mild skin laxity on the face, neck, and hands

Fine lines and wrinkles

Skin depressions
RADIESSE® – a filler composed of Calcium Hydroxylapatite (CaHA) microspheres. It works as a bio-stimulator that helps the body to produce collagen. Radiesse is the first FDA-approved dermal filler to be used on both face and hands. It can replenish volume loss, as well as correct folds and wrinkles on the back of hands. Radiesse can also be used for:
Non-invasive facial contouring

Adding volume to the cheeks

Filling in facial wrinkles and nasolabial folds 

Improving signs of aging
If you want to learn more about injectables that can make your hands look younger, reach out to us. Contact Cutis Medical Laser Clinics today and schedule a consultation with our aesthetic doctor to find out which aesthetic treatment is right for you.