Proper handwashing (along with staying home and social distancing) remains the most effective method to help prevent the spread of coronavirus. As we need to do this more frequently than usual, this also means that the depletion of natural oils in the skin is more likely. This can lead to dry hands and exacerbate other conditions like eczema.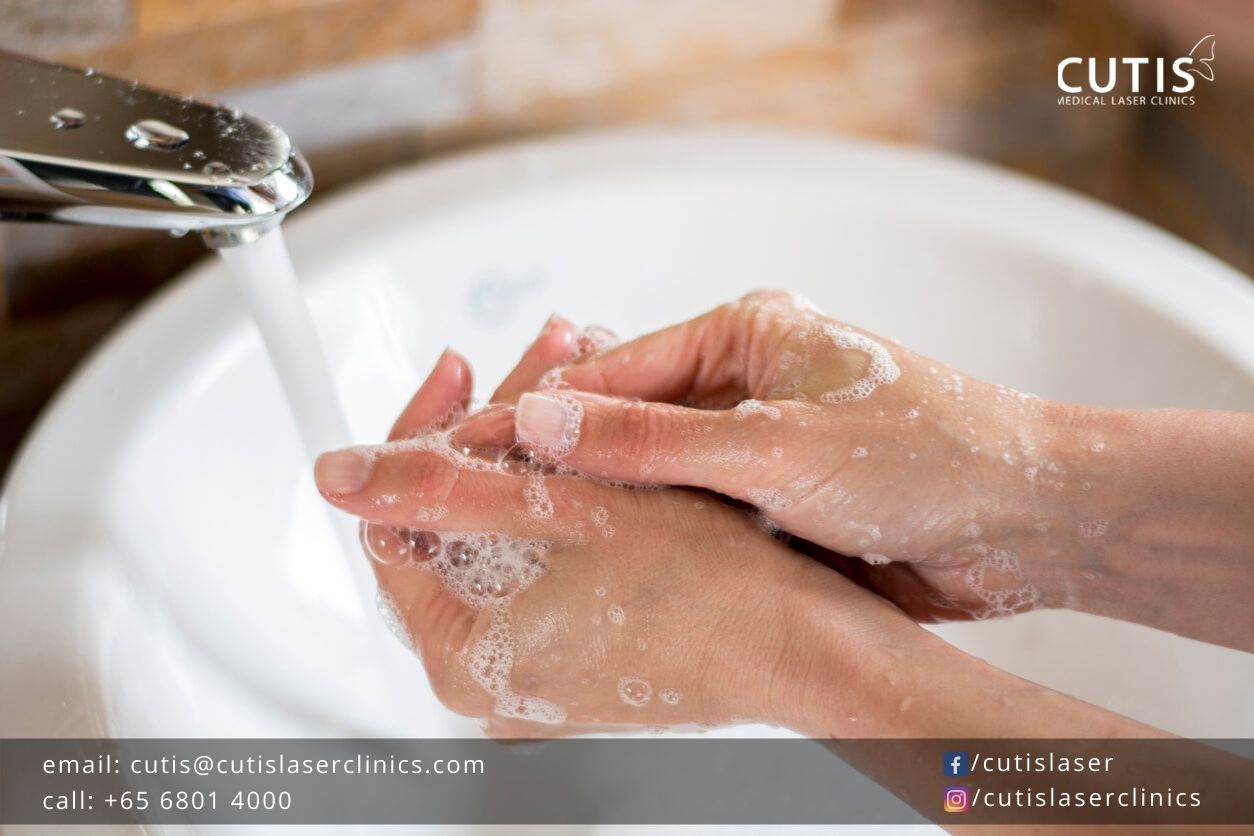 There is no substitute for handwashing. While you can use a hand sanitizer if soap and water are not available, the former is still the best way to clean your hands. If you're worried about dry skin and irritated hands due to frequent handwashing, here are some tips on protecting your hands and keeping your skin healthy.
Use gentle or fragrance-free soap
Certain soaps can be harsh on skin, so it is a good idea to go with those that are gentle and moisturizing. You don't need to use luxury soaps or those that are heavily perfumed. You should also avoid using laundry detergents, as they are not meant for hands and can only irritate skin.
You can also consider liquid hand soaps, as they are less drying than bar soaps. Make sure not to be too aggressive when washing your hands and use lukewarm water instead of hot. 
Pat your hands dry
After washing for at least 20 seconds, gently blot your hands dry or pat them dry instead of rubbing. This creates less friction, which is beneficial in preventing further dryness and irritation. Paper towels are a great choice, but if you're using cloths or bath towels, make sure that each person in the house has their own. 
With towels, you should wash or replace them after three days. Be sure to dry your hands thoroughly, as wet or damp hands can spread a thousand times more germs than dry hands. 
Apply hand cream or moisturizer
After washing hands with soap and water, be sure to apply hand creams or moisturizers. This helps lock in moisture, as well as keep the hands soft and supple. The basic petroleum jelly is one good choice, especially if you have dry and flaky skin. If you, however, want a less greasy formula, hand creams are recommended. 
You may be able to use lotions, but do take note that they are less moisturizing than creams. It is also advisable to use an oil-based moisturizer instead of water-based to restore moisture to dry skin.
Wear gloves
When doing certain household chores like washing dishes, cleaning the bathroom, and gardening, wear gloves. This can keep the water, detergent, and other harsh chemicals from coming into contact with your skin and irritate your hands. This is also ideal if you have sensitive skin or don't want your skin exposed to dirt. 
Don't forget to wash your hands properly after removing the gloves. You can also moisturize your hands and cover them with cotton gloves. This works like a hand mask that will keep your skin moisturized for longer hours.
When you have crepey or aging hands
If you already have crepey or aging hands, consider skin boosters like Juvederm Volite. This injectable, which is made of hyaluronic acid, can hydrate and plump up the skin for up to nine months with just one treatment. Juvederm Volite can treat mild laxity on the back of the hands, as well as face, neck, and décolletage.
There is also the Radiesse filler, which is composed of Calcium Hydroxylapatite (CaHA) microspheres suspended in an aqueous gel carrier. It adds volume to the skin and works as a bio-stimulator to help the body produce collagen. It can correct folds and wrinkles on the hands, as well as replenish volume loss and fill the lips and nasolabial folds. 
Don't let frequent handwashing dry out your skin. Consider the tips mentioned above, as well as the use of injectables like Volite and Radiesse. Contact Cutis Medical Laser Clinics in Singapore today and schedule a consultation with our aesthetic doctors to learn more about the treatments that can counteract the signs of aging on hands.