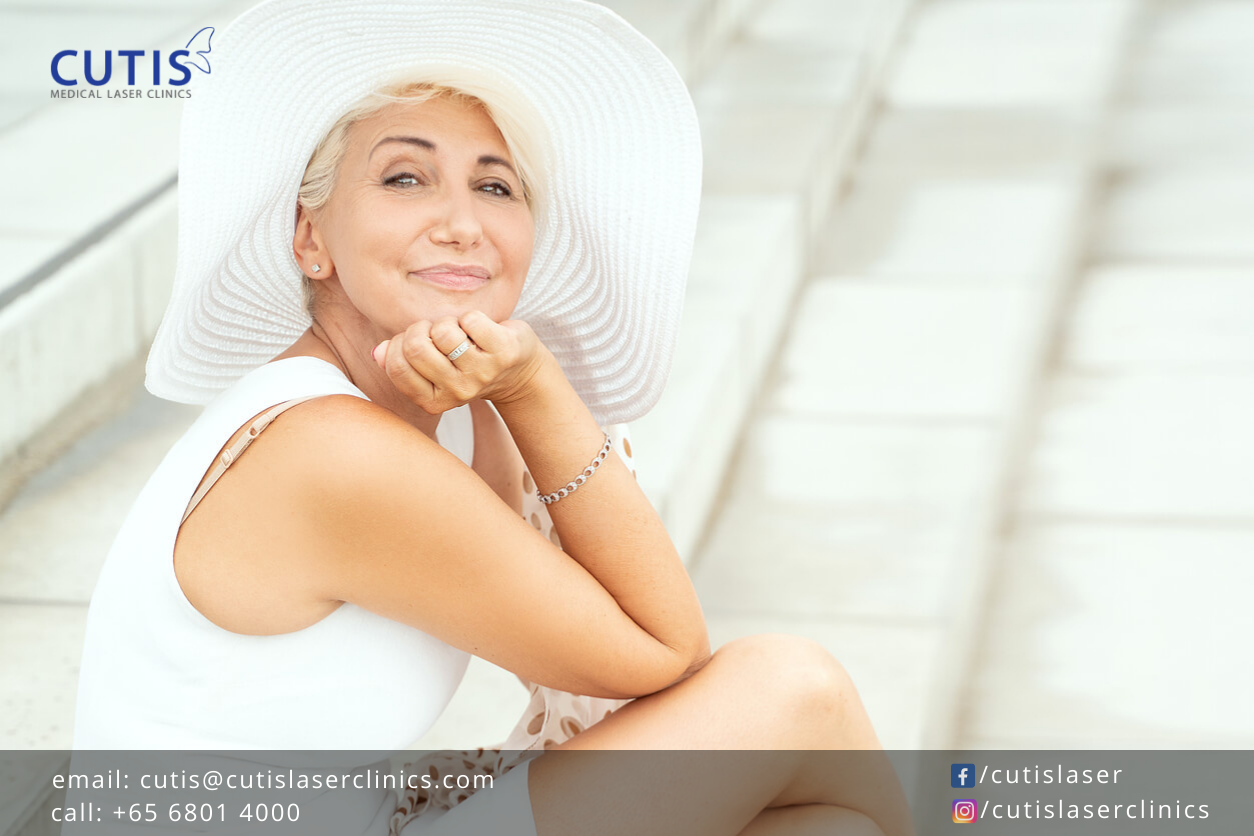 The holiday season is officially here — which means parties, gatherings, and overindulging in all the goodness this special occasion has to offer. It is easy to get swept up in the fun and merriment, but this can also lead to stress, with signs that can show up on your skin. 
Don't head into the holidays or New Year with dull skin or more lines and dark spots. Here's how you can let the good times roll while keeping your skin looking healthy and glowing. 
1. Don't forget to cleanse your face
When you're busy balancing responsibilities, it is easy to forget basic skincare routines like washing your face. You may also resort to using facial wipes or even skip cleansing and just hit the hay when you're exhausted. 
Facial wipes can be good when you're in a rush or traveling, but it isn't a substitute for cleansing. Putting off face washing is certainly not the best idea, as this means leaving dirt, oil, and makeup on your skin. This can then clog your pores and lead to further inflammation, increasing your risk of breakouts.
Make sure to take time to cleanse your face. Use a gentle cleanser or the one that is right for your skin type. Dr. Sylvia Skin Care has cleansers for different skin types and concerns.
If you have sensitive skin and want something that can clean your skin without stripping off its natural moisture, we have the Gentle Milk Cleanser. If you, on the other hand, have oily and problematic skin, we recommend our Deep Cleanser with AHA. This provides comprehensive cleansing, while also moisturizing the skin. 
2. Get enough sleep 
It is easy for healthy habits to fall by the wayside during the holidays. This can be due to late nights socializing, preparing food for the occasion, and scrambling to complete your holiday to-do list. All of these activities can stress you out, which only makes it important to give your skin and body the rest it needs. 
Your body goes into regenerative mode while you doze off, allowing the skin to replace damaged cells and produce new ones. Your cortisol (stress hormones) level also drops at night (lowest around midnight), which is beneficial in repairing daytime damage. The skin, furthermore, makes new collagen when you sleep, which is a part of the repair process. 
Read our previous post about 7 ways to get beauty sleep. 
3. Protect your skin against the elements
After cleansing your face, don't forget to use a moisturizer. At Cutis Laser Clinics, we have Dr. Sylvia's Deep Hydrating Moisturizer, which rehydrates and strengthens the skin without the use of oil-based ingredients. It also contains hyaluronic acid and seaweed extracts, providing water-locking benefits and enhanced protection in the skin's epidermal barrier.
You should also know that night time is a good time to apply anti-aging products, as they are able to penetrate deeper and more effectively. We recommend adding a treatment serum into your nighttime routine, especially if you have signs of premature skin aging like lines, wrinkles, and volume loss. 
Dr. Sylvia Skin Care has Multi-Peptide Essence with clinically proven ingredients that can reduce the appearance (or depth) of fine lines and wrinkles. It also has hyaluronic acid that improves hydration and locks in moisture in the skin. Our Multi-Peptide Essence also brings the benefit of firming and smoothing the skin's texture. 
If you, on the other hand, have skin concerns around the eye area, we have eye skincare essentials that can help reduce puffiness and dark eye circles. Our Elastifirm Eye Restore and Repair can help improve skin concerns like eye bags, dark under eye circles, and fine lines. 
In the morning, especially when going out, you need to wear sunscreen to protect your skin against the harmful effects of UV rays. Our Clear Defense SPF 45 with Broad Spectrum is a lightweight, fast-absorbing formula that helps prevent UV and infrared damage. It can also improve the look of lines and wrinkles and reduce redness, blotchiness, and hyperpigmentation. 
4. Manage stress
The most wonderful time of the year can bring stress and anxiety that can take a toll on your skin. This only makes it important to do whatever you can to alleviate or manage your stress levels. Here are a few things that can help:
Set boundaries. Don't say "yes" when you want to say "no". 

Practice mindfulness and meditation.

Indulge in moderation.

Make time for self-care by doing things you enjoy.

Set a budget for gifts and other holiday-related expenses. 

Express or cultivate a sense of gratitude. 

Limit your screen time or get a break from technology. 

Seek mental health support if needed.
5. Pamper your skin at Cutis
Keeping up with your skincare routine is important, but if it is already showing signs of stress, we at Cutis Medical Laser Clinics can help. We have a number of non-surgical aesthetic treatments that can soften the look of lines and wrinkles, firm and tighten skin, and give you a healthy and glowing complexion. We also customize skin treatment plans to suit your needs and concerns. 
Check out our previous blog for 3 quick treatments to look your best this holiday season. 
Don't let the holiday stress take over your skin. Stick with your skincare regimen and don't hesitate to consider aesthetic treatments for your skin concerns. Contact Cutis Medical Laser Clinics in Singapore today and schedule a consultation with our aesthetic doctor to find out which procedures can help address your skin woes.