Not all of us are comfortable with the age-related changes in our facial appearance. Visible sagging can keep us from putting our best face forward, especially with signs of aging like fine lines and wrinkles. If you too are bothered by sagging skin and other age-related changes, here are some of the things you can do for a youthful appearance:
Protect your skin from the sun to get a more youthful appearance
UV rays from the sun can damage your skin's elastic fibers and cause fine lines and wrinkles to develop. Prolonged sun exposure with no protection can also lead to age spots and pigmentation on the face, hands, and other body parts exposed to the sun.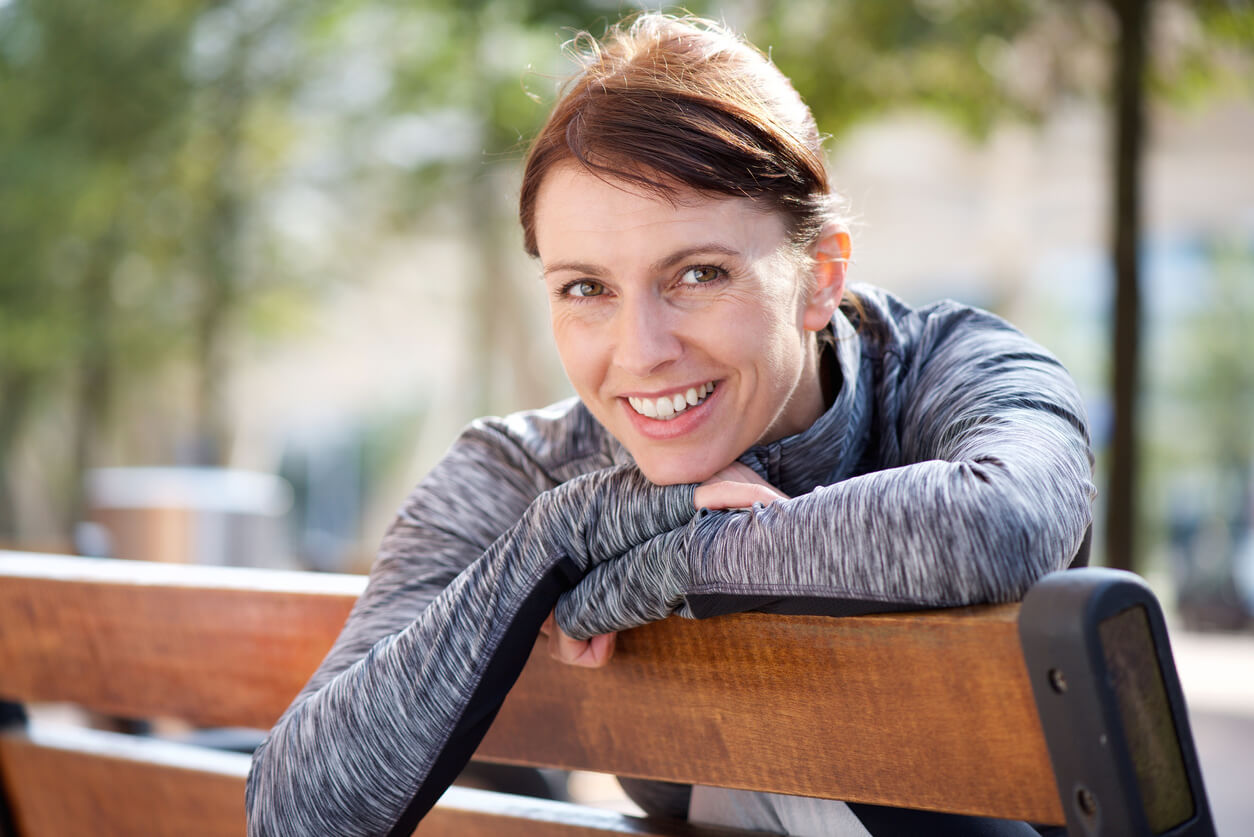 Stop or prevent further skin damage by avoiding the sun when the rays are the strongest (between 10am and 3pm). You should also wear a hat with a brim and apply a broad-spectrum sunscreen on sun-exposed areas.
Use anti-aging products
When looking for an anti-aging product, choose those with retinoids. These help your skin look young by improving collagen production and accelerating cell turnover. Also, they can reduce the appearance of wrinkles and dark spots, and help with acne and acne scarring.
Other anti-aging ingredients to look for include:
Niacinamide (Vitamin B3)

– for improving skin tone and texture

Hyaluronic Acid (HA)

– for giving your skin a plumper, firmer and youthful appearance

Vitamin C

– for boosting the skin's collagen production
Undergo Ultherapy
Ultherapy in Singapore is a US FDA-cleared non-invasive treatment for lifting the skin on the brow, under the chin, and on the neck. It has also received the European CE mark for non-invasive sculpting and lifting of the upper and lower face, neck, and décolletage.
The procedure delivers the ultrasound energy into deep into the skin's layers without cutting or disrupting the skin. This triggers a natural response, jumpstarting the process that produces fresh, new collagen.
Some notice an immediate lifting effect a few days after the treatment, but significant results appear over two to three months. This is the period when the new collagen starts to lift and tighten the skin. Further improvements can be seen up to six months after the procedure.
Check out our previous post to learn more about the energy behind Ultherapy and why it is great fort skin tightening and lifting.
Try Botulinum Toxin
Botulinum toxin, also known as Botox, is an anti-wrinkle treatment commonly used to treat forehead lines, frown lines between the brows, and eye wrinkles. It temporarily blocks the signal from a nerve to a muscle to relax  and soften the wrinkles.
Botox is an ideal treatment for crow's feet and expression lines caused by smiling, squinting, and frowning. It can also correct fine lines around the lips and neck, and lift droopy eyebrows or eyelids.
It can take about two weeks to see the full effects of the treatment. The results may last for three to six months and tend to last with repeated or touch-up treatments, as the muscles become less prominent.
Consider Fillers 
Dermal fillers are injectable gels used to restore volume and provide a rejuvenated appearance by plumping the skin. At Cutis Medical Laser Clinics, we have fillers made of substances that are naturally found in the body, including hyaluronic acid or HA (Juvederm) and calcium-based microspheres (Radiesse).
HA-based fillers like Juvederm

are used to restore the skin's lost volume, as well as improve your eye bags, fine lines, and nasolabial folds.

Juvederm

can also fill the lips, augment the chin, add volume in the cheeks, and give you a higher nose bridge without surgery. 
Calcium-based microsphere like Radiesse

are used for plumping the skin, improving the lines on the face, filling in the lips and nasolabial folds. Radiesse is also a bio-stimulator that can stimulate your body to produce collagen over time.
Juvederm Volite

(also made of HA) can improve skin elasticity and help remove fine lines. This can be used on the face, neck, décolletage, and hands. Studies showed that its results can last up to nine months and provide significant improvement in skin quality for up to six months.
Read our previous post to learn more about Juvederm Volite and how it can give you healthy and glowing skin.
Try Exilis Ultra
Exilis Ultra is a US FDA-cleared non-invasive skin tightening that targets different parts of the face and body. It uses the power of radiofrequency and ultrasound energy to tighten the skin. It can also reduce fat cells and promote collagen production with minimal to zero discomfort.
The device comes with an applicator that is designed to  treat smaller areas of the face and body. This can help improve skin around the eyes, chin, jawline, décolleté, and arms. It can also treat elbow, buttocks, thighs, banana rolls, and ankles.
Exilis is also built-in with a big applicator to reduce fat and tighten skin in larger areas of concern.  It has a controlled cooling system to disrupt the fat cells and eliminate them permanently. This makes it safe to be used on other body parts, like the neck area.
Schedule a Consultation Today
Put your best face forward with these tips and non-invasive aesthetic treatments and get youthful appearance. Contact Cutis Medical Laser Clinics in Singapore today and schedule a consultation with our aesthetic doctors to find out which procedure is right for you.