Fat freezing or Cryolipolysis remains a popular procedure for non-invasively reducing fat deposits. It works by using controlled cooling temperatures that target, freeze, and kill fat cells. The body naturally metabolizes these fat cells, which will then be cleared through the lymphatic system, leaving you with a more contoured treated area.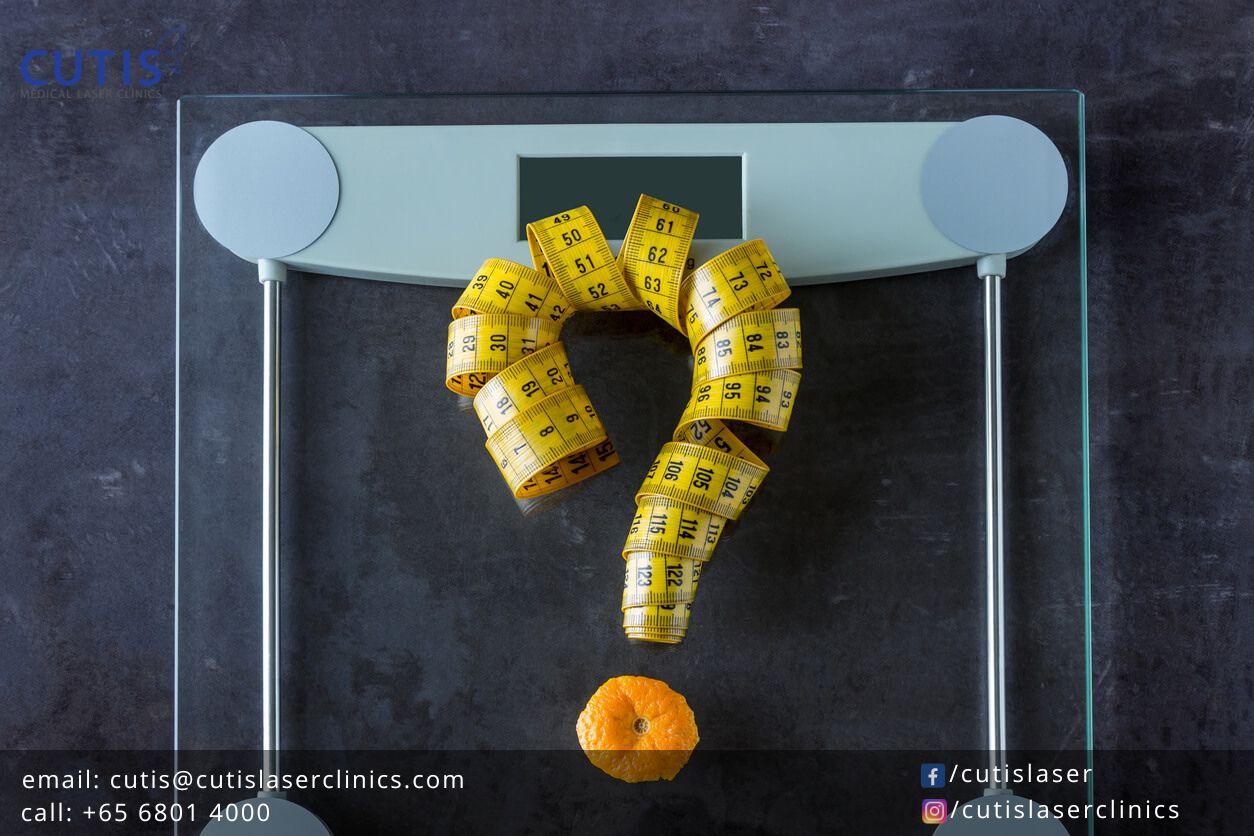 The main appeal of fat freezing is that it can help you tackle stubborn areas of fat without cuts, needles, or longer downtime. It specifically targets fat bulges that are difficult to remove through diet and exercise alone, including the belly, hips, and thighs. The treated cells are gone for good and will not migrate to other areas of the body.
What fat freezing treatments are available?
At Cutis, we have two fat freezing treatments that can effectively treat stubborn pockets of fat in different areas of the body: CoolSculpting and ZLipo. 
CoolSculpting – uses cooling temperatures and has applicators of different sizes that can target and freeze different areas. The panels suction the fat bulges to destroy the fat cells and reduce the fat layer thickness in the area. Commonly treated areas include the abdomen, thighs, and arms, as well as smaller areas such as the chin, bra, and knee fat. 
ZLipo – also uses handpieces that emit cooling temperature and suction in fat bulges in various areas. It features 360° applicators (of three different sizes) that offer full cooling of the cup and suction dispersed throughout for a gentler vacuum experience. It can treat two areas of the body at the same time. Treated areas include the abdomen, hips, waist, arms, thighs, chest, and double chin. 
Is fat freezing right for you? 
Fat freezing is non-invasive and effective, but not everyone is suitable for the procedure. If you're considering CoolSculpting or ZLipo, it is a good idea to ask yourself the questions below and see a qualified fat freezing provider to find out if you're a good candidate for the procedure.
1. Are you close to or within your ideal weight?
One important thing to remember about fat freezing is that it is a body contouring procedure and not a weight loss treatment. BMI or body mass index, which is an estimate of the amount of fat you have based on your weight and height, is used in determining your eligibility for the procedure.
For most body areas, a BMI below 30 is advised, except for the double chin, which needs a score below 43. BMI, however, is not the only thing considered. If you, for instance, have a BMI of 30 but are looking to target certain spots like your upper arms, chin, or bra line, fat freezing may still be an option. 
A consultation with a doctor will let you know if the procedure is right for you or the trouble spots you are looking to treat. It is also advisable to eat a healthy diet and exercise daily to reach your ideal BMI and then use CoolSculpting or ZLipo to supplement your weight loss efforts. 
2. Do you have pinchable fat?
Fat freezing devices use suction to target stubborn fat bulges located underneath the skin or above the muscle wall. The procedure is meant to treat subcutaneous fat, which lies directly beneath the skin and is normally pinchable. It is jiggly and commonly found on areas such as the upper arms and love handles. 
Subcutaneous fat is challenging to get rid of even with regular diet and exercise, but can be treated with a non-invasive fat reduction procedure. This is not the same with visceral fat, which is located below the muscle and wrapped around organs, such as the liver, stomach, and intestines. It is linked to more health issues, but usually responds to healthy diet and exercise.
For further reading: All About Stubborn Body Fat and How to Get Rid of It Effectively
3. Is the one you're pinching fat or skin?
Fat freezing is a non-invasive procedure that treats excess fat bulges, not skin. So, if you happen to have at least an inch of an area that you can pinch and want to treat with CoolSculpting or ZLipo, it has to actually have fat. And while you're going to have some skin and fat when pinching an area, it has to be primarily fat.
The good news is treating fat with fat freezing isn't likely to leave you with excess sagging skin. As it gradually reduces fat or makes moderate changes in your area of concern, it is unlikely to make loose skin worse. And even if you have some loose skin, you may still be a candidate for fat freezing or consider non-surgical skin tightening procedures 
4. Is it okay for you to wait at least three months to see the full results? 
Fat freezing is a non-surgical procedure with results that develop gradually. You will also need one to three sessions of the procedure to get your desired results. The number of treatments needed will also depend on your individual profile or the amount of fat you have. 
Take note that the results are not immediate and you can't expect to see dramatic changes after the procedure. It can take two to three months to see noticeable improvements. The body will need to metabolize the cells, clear them through the lymphatic system, and process them as waste in the liver. 
With CoolSculpting, you can see results within 60 to 90 days once the body has metabolized all the dead fat cells. With ZLipo, it takes about 10 to 12 weeks for the body to naturally break down and remove fat cells. Once the body has flushed the dead fat cells, you can expect the treated area to look slimmer or more contoured. 
5. Can you maintain a healthy diet and lifestyle?
Again, fat freezing is neither a weight loss treatment nor a substitute for a healthy diet and exercise. It permanently kills fat cells and reduces the fat layer thickness in the treated areas, but it doesn't remove all the fat cells. If you fail to maintain healthy habits, the remaining fat cells can grow and expand, resulting in excess fat or fat bulges. 
After completing fat freezing treatments, it is necessary to make positive lifestyle changes to your routines. Healthy diet and exercise can maintain the results of the treatments, as well as benefit both your physical and psychological well-being. 
For further reading: Keep Fat from Returning: Maintain the Results of Your Fat Freezing
Book a consultation and body assessment 
Want to learn more about fat freezing and how it can help you achieve your body or fitness goals? Contact Cutis Medical Laser Clinics and schedule a consultation and body assessment with our aesthetic doctor in Singapore to find out if it is right for you.