When it comes to non-invasively getting rid of unwanted fat, cryolipolysis or fat freezing is one popular option. It works by using a device that emits cooling temperatures to target, freeze, and break down fat cells. Fat freezing is ideal for those who are close to their normal weight but have pockets of fat that won't seem to go away despite diet and exercise.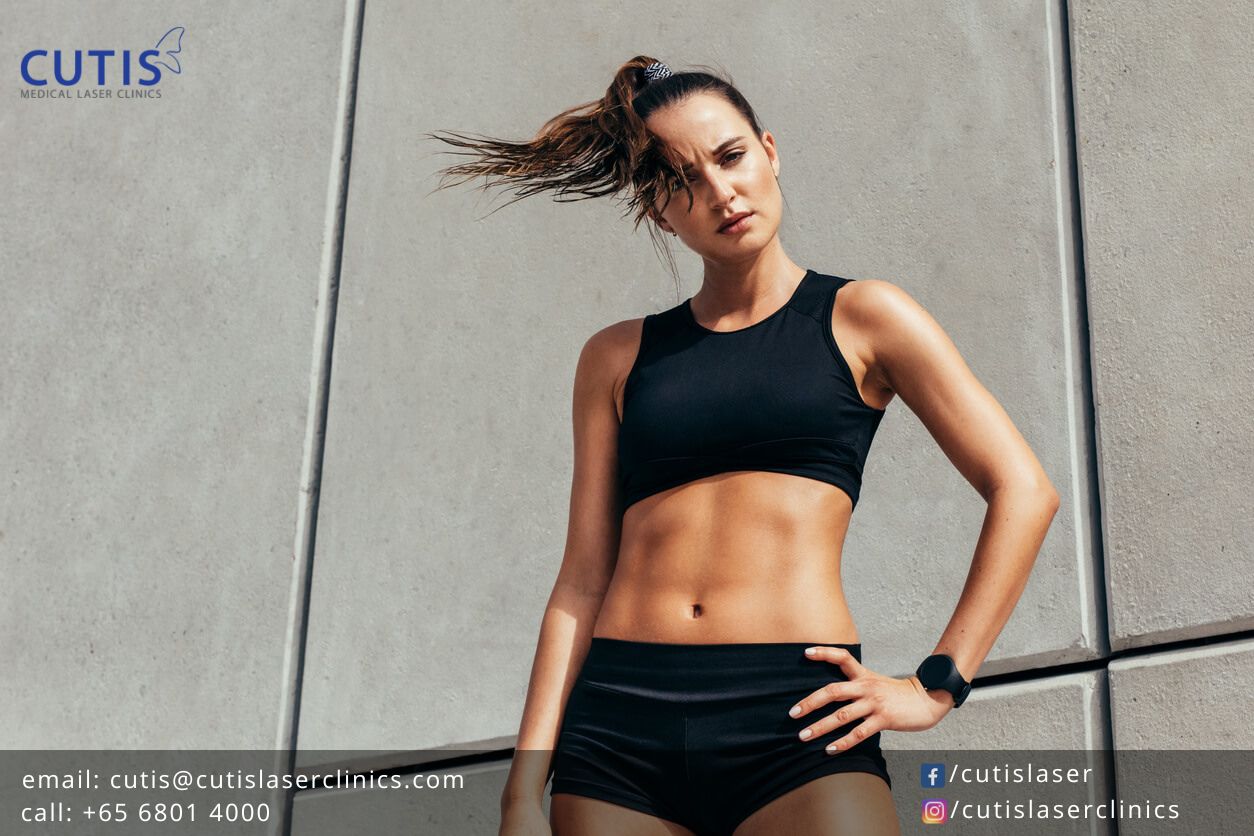 The basics of fat freezing
As previously mentioned, fat freezing (medically known as cryolipolysis) is a non-surgical fat reduction procedure that uses controlled cooling temperatures. It freezes the fat cells (leaving the surrounding tissues untouched) to the point of natural elimination, leaving you with a slimmer or more contoured area.
Treatment areas include: 
Belly

Back

Waist 

Male chest fat and bra bulge

Flabby arms

Buttocks

Double chin

Knee fat
At Cutis, we have two fat freezing procedures that can help you reduce localized or stubborn fat bulges: CoolSculpting and ZLipo. 
CoolSculpting – has applicators of different sizes specifically made to treat various areas of the body. The device suctions the fat bulges and delivers direct cooling in the treated area. This then freezes and kills the fat cells, which will then be cleared through the lymphatic system and processed as waste in the liver. Results are seen within 60 to 90 days, delivering a noticeable fat reduction in the area.
ZLipo – also has handpieces of different sizes that cool down fat deposits in a controlled manner over a prolonged period. It begins with a pulsed vacuum suctioning, which breaks down the fat cells even further before the actual fat freezing begins. It takes 10 to 12 weeks for the body to naturally break down and remove the fat cells through the lymphatic system. You'll see a slimmer area once the body has flushed all the fat cells.
Maintaining the results of your fat freezing
With fat freezing, the fat cells are gone permanently and will not migrate to other areas of the body. Both are effective in non-invasively reducing the fat layer thickness, but do take note that they do not kill all fat cells in the area. They reduce the number of fat cells in the areas for a more sculpted appearance. 
Gaining weight after the procedure is likely if you fail to maintain a healthy lifestyle. The remaining fat cells can grow and expand and lead to extra weight or visible fat bulges in the body. The good news is you can maintain or improve the results of your treatment with positive lifestyle changes. 
Maintain a healthy diet
While it is best to include more fruits and vegetables in your diet, you should also eat a wide range of food. This is to make sure you're getting a balanced diet and your body is receiving the nutrients it needs. Add high fiber or wholegrain foods, fish, and other lean protein sources.
Be sure to cut down on saturated fat, which is commonly found in sausages, butter, fatty cuts of meat, hard cheese, cakes, and biscuits. The same is also true for sugary foods and beverages, as well as heavily processed and fast foods. 
Exercise regularly
Having a regular exercise regimen, along with being mindful of your diet, allows you to manage your weight and maintain the results of fat freezing. The recommended Singapore physical activity guideline for adults is at least 150 to 300 minutes of moderate-intensity aerobic physical activity per week. 
Make sure to consider your fitness level or ask your physician for recommendations when starting an exercise routine. 
Massage the area
Post-treatment massage, studies suggest, can help improve the results by up to 68% after the first two months. It is also advisable to ask your aesthetic doctor/provider if they do a massage post-treatment or whether or not you should massage the area on your own at home. 
At Cutis, we have ZWave, which is an acoustic shockwave treatment that can help break up frozen fat cells underneath. It uses radial shockwaves that help break down fat and tissues that cause cellulite. The high-energy shock waves penetrate the skin, creating an impact on collagen structure and the skin's connective tissue.
Another good thing about ZWave is that it assists in stimulating new collagen formation to make the skin firmer and more elastic. Other benefits include:
Helps increase lymphatic drainage

Helps improve cellulite and stretch marks

Visible and lasting results

Can be combined with

fat freezing

and other

fat reduction

procedures
Drink lots of water
Hydration assists in flushing down waste and toxins better. This is also the reason why many providers recommend drinking lots of water following the fat freezing procedure. It can also help you resist your craving for soda and other sugary beverages. Water, furthermore, is the healthiest drink ever and ideal for managing your body weight.
Get repeat treatments if needed
Both CoolSculpting and ZLipo provide lasting results, but it is also possible for the body to have extra or unwanted fat bulges in certain areas after quite some time. Scheduling a body assessment and follow-up appointment can help maximize the results. Repeat treatments also allow you to treat deeper layers of fat to contour your figure. 
Keep in mind: Fat freezing and similar procedures are not weight loss treatments nor a substitute for a healthy diet and exercise. They are fat reduction/body contouring treatments that are meant for reducing localized pockets of fat after diet and exercise have failed. 
Further reading: What Are Your Concerns About Fat Freezing?
Schedule a consultation and body assessment today
If you want to learn more about fat freezing or are considering the treatment on your own, get in touch with us today. Contact Cutis Medical Laser Clinics in Singapore at +65-6801-4000 today and book a consultation and body assessment with our aesthetic doctor.