Collagen is one of the most abundant proteins in the body. It can be found in muscles, connective tissues, bones, blood vessels, and tendons. It also comprises up to 70 percent of the skin's protein. Loss of collagen is a major contributor of aging, causing once-young looking skin to appear loose and lackluster. While most believe there is no cure for lost collagen, there are skin care treatments available. The following FDA-cleared non-invasive treatment options have been clinically-proven to boost collagen production in the skin.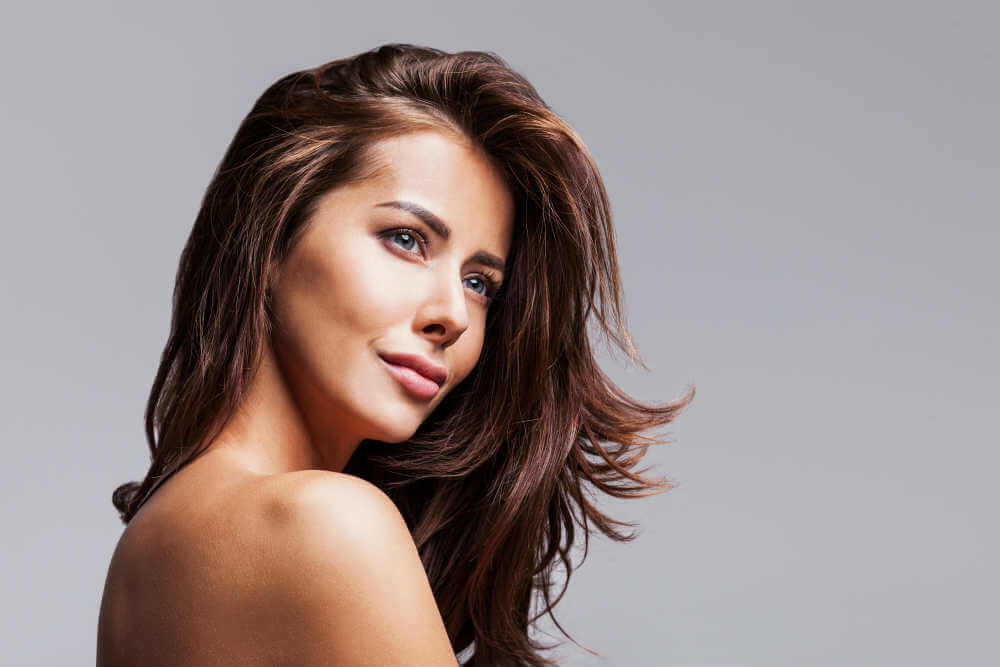 1. Fillers
Dermal fillers are used by both men and women to fill in the soft tissue under the skin. Fillers can be used on various areas of the face to improve signs of aging such as saggy skin and wrinkles. These injectables are ideal for filling in fine lines and creases, enhancing facial contours, and plumping up the lips.
One of the most popular types of fillers includes hyaluronic acid fillers like Restylane and Juvederm. Fillers has been shown to result in collagen building over time. There are also other collagen-stimulating fillers on the market, such as Radiesse which is made from calcium microspheres. These fillers contain particles that encourage the body to produce collagen.
2. Exilis Elite
Exilis skin tightening treatments offer one of the most effective ways to achieve firmer skin. If you have signs of aging skin such as forehead lines or a sagging jawline, Exilis provides skin tightening while stimulating new collagen production. Exilis uses radiofrequency (RF) energy that penetrates the deepest layers of skin, causing the skin to heat up. This causes fat cells to shrink and the formation of new, healthy skin cells.
3. Ultherapy
Ultherapy is a form of ultrasound treatment used to stimulate collagen production by delivering ultrasound energy deep into the skin. Unlike lasers, surgery, and other treatment options, Ultherapy bypasses the skin's surface to deliver just the right amount of energy at the right temperature to the tissues. This energy triggers the body's natural response to begin the regenerative process that produces new collagen.
4. Dr. Perfect V-Line Thread Lift
Dr. Perfect V-Line offers a new generation of thread lifting. This wrinkle treatment involves inserting strong polydioxanone (PDO) threads into the treated area to promote skin lifting. Local anesthetic is used to reduce any discomfort. As the threads are placed into the proper position, collagen growth within the dermis is stimulated. Most patients experience an improvement in the firmness of their skin immediately after treatment. However, the skin's overall tone and firmness should improve over a 2 to 6 month period.
Collagen is what keeps your skin elastic, firm, and looking youthful. When collagen levels deplete, you'll likely suffer from saggy skin, fine lines, and wrinkles. While plastic surgery is one option, it comes with a host of potential complications, as well as a painful procedure and longer recovery. Furthermore, over-the-counter creams do little to stimulate collagen as they cannot reach the deeper layer of the skin where collagen is stored.
At the Cutis Laser Clinics in Singapore, we offer several non-invasive treatments proven to boost collagen production. Contact our skin doctor, Dr. Sylvia Ramirez, today to see if you're a good candidate for any of these procedures.
Tags: Laser Clinics Singapore, Wrinkles Treatment, Fillers, Exilis, Ultherapy, Dr. Perfect