Over the last 20 years, facial rejuvenation has seen a gradual shift from surgical treatments to subtler procedures. This can be seen today in the increasing popularity of non-surgical and minimally invasive cosmetic procedures, including non surgical thread lift as a popular sagging skin treatment.
The Rise of Minimally Invasive Procedures
According to the American Society of Plastic Surgeons, minimally invasive cosmetic procedures increased 4% from 2013 to 2014, while cosmetic surgical procedures rose only 1% during the same period. Overall since 1997, non-surgical cosmetic procedures have increased by 1,100% (an eleven-fold increase) compared to only 88% increase for surgical cosmetic procedures. These figures have been published by the American Society for Aesthetic Plastic Surgery.
The statistics clearly indicate that non-surgical and minimally invasive cosmetic treatments are here to stay. Patients today are more keen on looking natural rather than looking 'done,' are less willing to spend a long period of time for recovery, and are more informed about their choices when it comes to addressing signs of aging with less invasive procedures.
Dermatologists and cosmetic doctors also have more tools at their disposal to address their patients' needs, and therefore are able to use a combination of treatments that achieve the best results, as it is with thread lifts and dermal fillers.
What is a Thread Lift?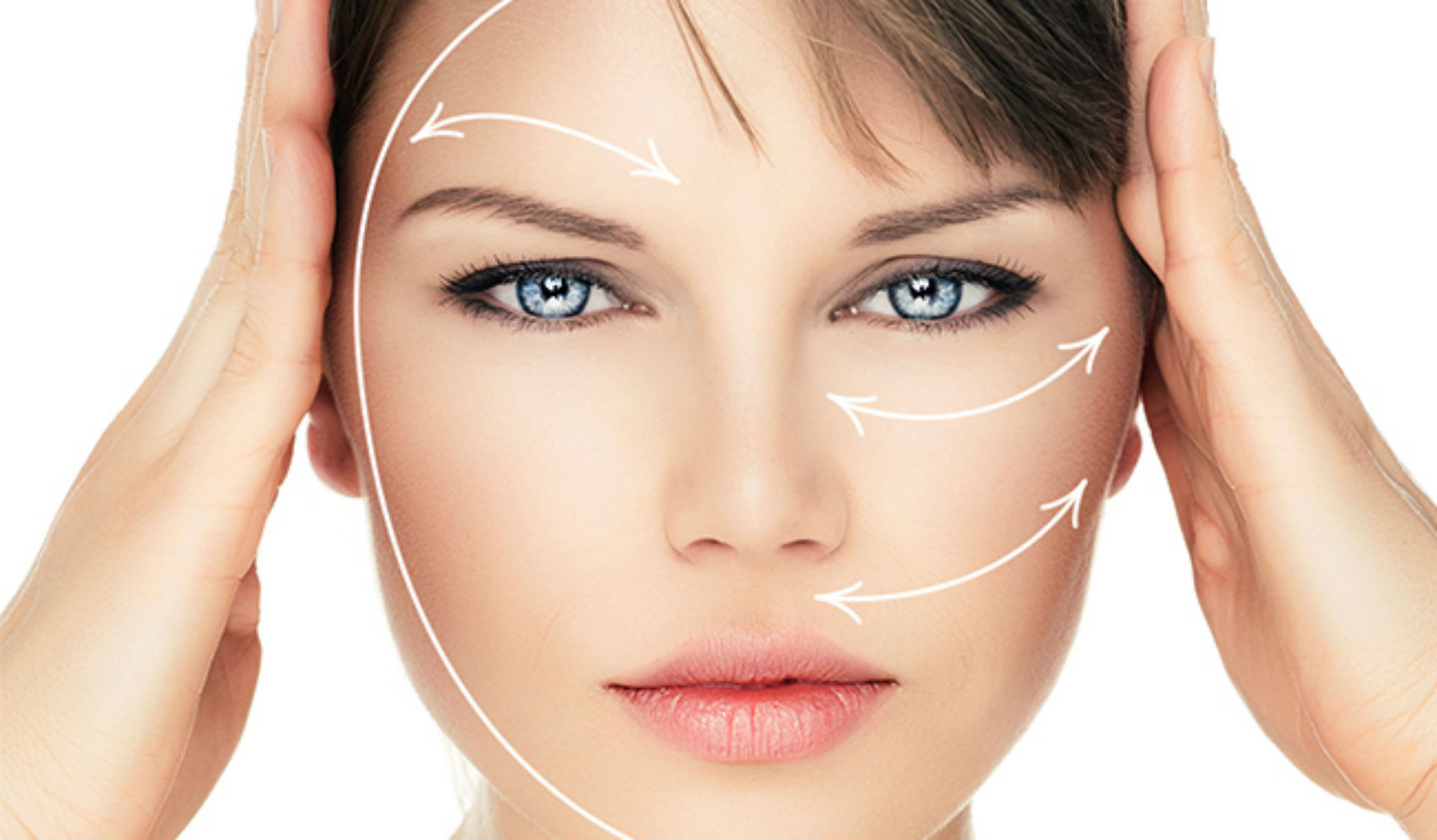 With the trend of minimally invasive and non-surgical cosmetic procedures getting stronger, it's no wonder that thread lifts are also becoming more popular. Thread lifts utilize medical-grade threads that have long been used in suturing but without the risks and costs attendant to a surgical facelift.
At present, one of the most promising dissolvable thread lift uses polydioxanone (PDO) material that has been in use in surgical medicine for many years. The thread itself not only provides lifting benefits, but the material stimulates collagen regeneration as well. PDO is known to stimulate the synthesis of hyaluronic acid and elastin in the skin, both of which are vital support structures that make the skin looking plump and youthful.
How Does PDO Thread Lift Work?
Polydioxanone thread lift uses very fine needles to insert the thread into the skin, the subcutaneous fat (fat just under the skin), or the muscles (superficial muscular aponeurotic system), creating an instant lift and redefinition of facial contours (such as a thread lift for jowls to achieve a V-line, for example).
Because specialised micro-needles are used in this procedure, even small areas (such as around the eye area) can be tackled effectively. As a skin tightening treatment for larger areas, thicker, bi-directional PDO threads are used for face threading facelift (on upper and lower cheeks), forehead (eyebrow thread lift), naso-labial, melo-mental and submental folds (double chin).
Barring strenuous activities, the patient can return to their normal schedule after the procedure as there is no general anaesthesia involved (just local anaesthetics), no incisions, and no stitches. Possible effects such as mild bruising or swelling usually fade away after a few days. The peak of the lifting effect is usually seen at around 6 months after the treatment when collagen has formed around the threads. The full lifting effect, on the other hand, lasts up to two years.
Tags: Face Lifting, PDO Threads, Sagging Skin Treatment, Skin Tightening