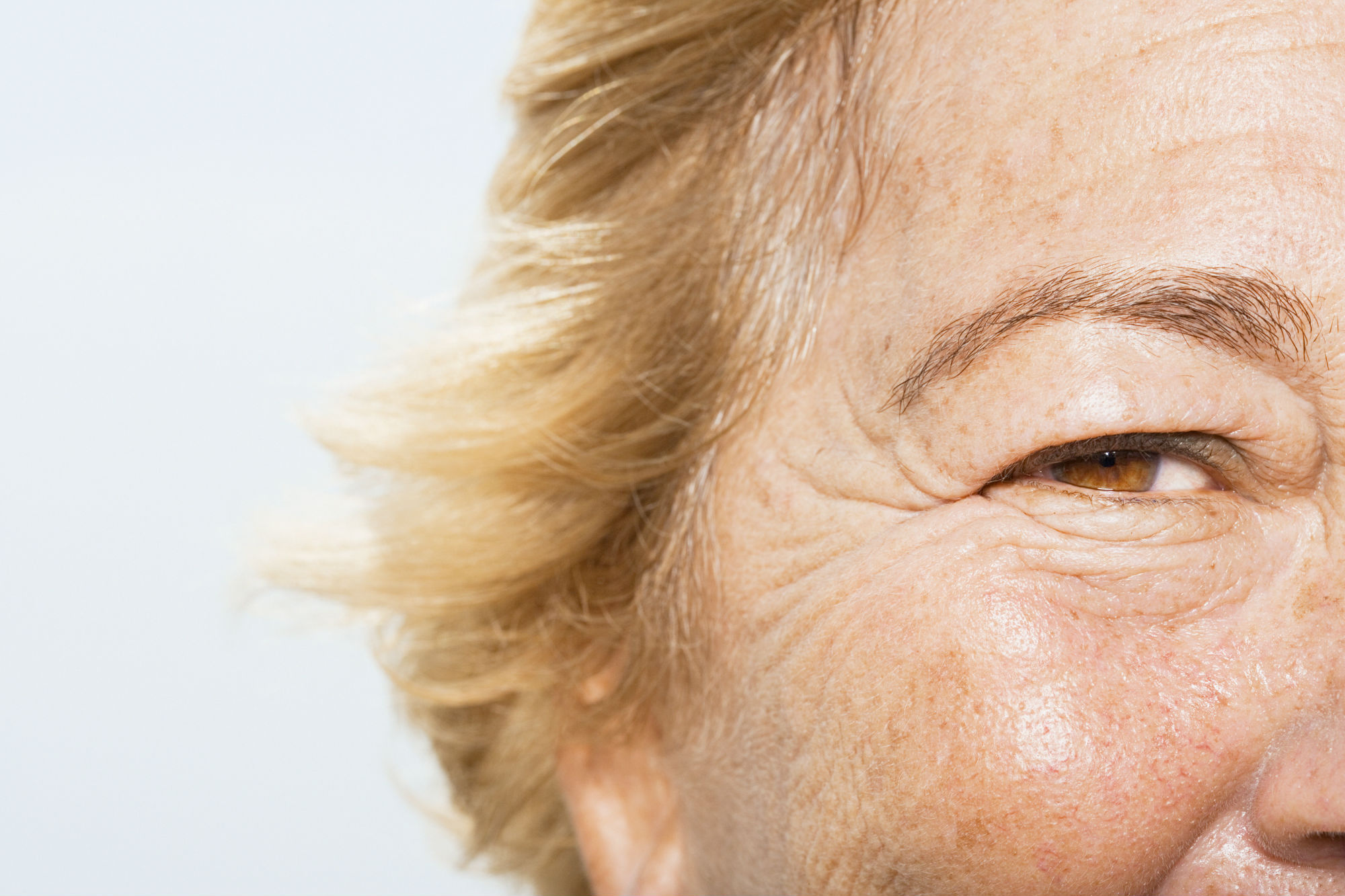 Wrinkles are a natural part of the aging process. As skin becomes drier, thinner, and less elastic, it's normal to develop creases, wrinkles, and fine lines. However, that doesn't mean you need to deal with them any sooner.
Various environmental factors, such as overexposure to the sun, can cause UV rays to damage the connective tissue fibers that make up the skin, causing it to sag and wrinkle prematurely. If you want to keep your skin looking soft, supple, and youthful, determine what's causing the wrinkles and how to treat them.
Atrophic Crinkling Rhytids (Parallel Lines)
These types of wrinkles appear as fine lines that are often parallel to each other. They can show up on various areas of the face and body but usually disappear as the skin stretches. Atrophic crinkling rhytids generally develop due to a loss in skin elasticity.
Solution: Since these types of wrinkles are caused by a loss of collagen, it's important to moisturize and protect your skin with sunscreen, such as the Oil-Free Sun Protection SPF 30 sunscreen for face. Make sure to use a moisturizer and face serum to your skincare routine.
Moisturizers, such as the Clarifying Moisturizer by Dr. Sylvia Skin Care, temporarily plump the skin and reduce the appearance of fine lines. While face serum such as Fibroblast Growth Factor Serum with Stem Cells is clinically-proven to stimulate collagen and prevent collagen break down.
Permanent Elastic Creases
These types of wrinkles appear as crease lines in the skin that gradually worsen over time. Sun exposure can contribute to the worsening of the wrinkles. Permanent elastic creases most often develop on the base of the neck, cheeks, and upper lip.
Solution: Quit smoking now as smoking is a major contributor to these types of wrinkles, as smoke and the ingredients in cigarettes significantly damage the skin.  Also, certain environmental factors and other unhealthy lifestyle habits can make these types of wrinkles much more noticeable.
But if you are bothered by obvious creases, you may consider Cutera Pearl Laser Resurfacing to smoothen and brighten your skin. Pearl works by removing the top layer of skin with pulses of light in a pre-selected pattern. The laser simultaneously sends heat to the deeper layers of skin which feels like brief pinches. The skin immediately forms a protective dressing and peels off after three or four days revealing a healthier and radiant skin with less noticeable wrinkles.
Dynamic Expression Lines
Dynamic expression lines are a type of wrinkle caused by repeated facial muscle movement. These wrinkles, commonly referred to as frown lines, 'smile' lines, or crow's feet can slowly develop over time and may worsen as we age.
Solution: While you can't always prevent dynamic expression lines, you can reduce their appearance. One session of Botulinum Toxin (or more commonly known as Botox) can block the signals from the nerves to the muscles so that the muscle that causes the wrinkles will relax and soften.
The Botox injection causes the injected muscle to no longer contract temporarily resulting to wrinkle reduction. Dermal fillers made of hyaluronic acid, same substance in the skin, can also be used to fill in very deep wrinkles.
Make sure to consult a qualified aesthetic doctor with a good track record of providing natural results before doing your treatment in a Botox clinic in Singapore.
Gravitational Folds
As the name implies, gravitational folds are caused by the effects of gravity and become more and more obvious as the skin begins to sag and fold. These wrinkles are associated with the thickness of the skin. Thicker skin typically shows more folds.
Solution: Non-invasive treatments like Ultherapy, Exilis Ultra, and Pearl can help reduce the appearance of gravitational folds. Ultherapy, an ultrasound treatment, counteracts the effects of gravity by using the body's own regenerative response to gradually lift skin. Exilis Ultra offers skin tightening benefits using radiofrequency waves to reach multiple layers of skin. While Pearl can be used to treat a wide range of skin issues, including wrinkles. The laser skin treatment takes at least one hour and provide noticeable results in a single treatment.
If you've tried to get rid of wrinkles and to no avail, our aesthetic doctor can help. Call our friendly staff at the Cutis Laser Clinics today to learn more or schedule a consultation with our Harvard-trained skin specialist today.
Tags: Aesthetic Doctor, Wrinkles Treatment, Ultherapy, Exilis Ultra, Botox, Dermal Fillers, Cutera Pearl Procedure