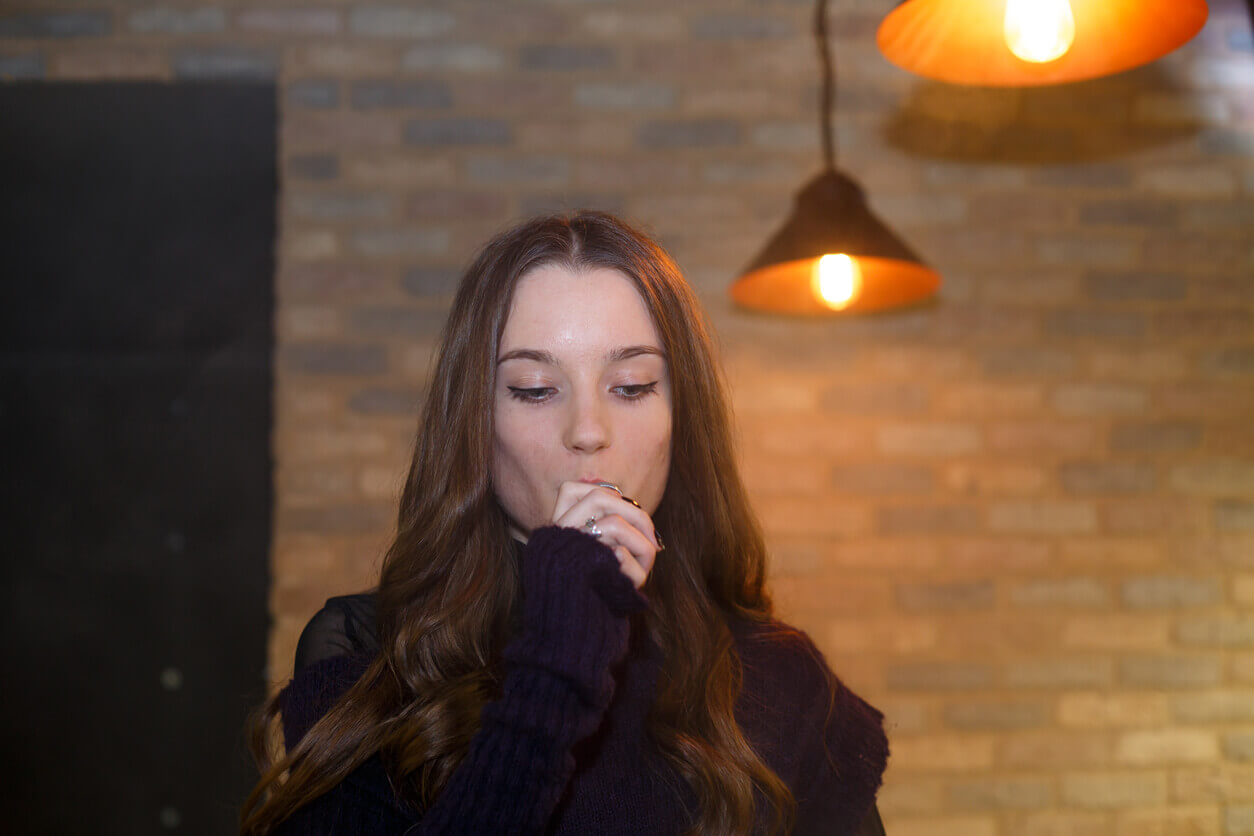 Smoking is one of the worst things you can do for your skin and overall health. Apart from increasing your risk of certain cancers, the habit can also accelerate premature skin aging. But what about e-cigarettes or vaping? Is it really a safer alternative to traditional cigarettes?
Getting to know e-cigarettes and vaping
Electronic cigarettes or e-cigarettes, according to the Centers for Disease Control and Prevention (CDC), are known by many different names, including:
E-cigs

E-hookahs

Vapes

Vape pens

Mods

Tank systems

Electronic nicotine delivery systems (ENDS)
They also come in different forms and sizes. Some resemble typical cigarettes and cigars, while others look like pens, USB flash drives, and others. E-cigarettes require the use of battery to turn the device on, which then heats the e-liquid that is in the tank or cartridge.
Vaping refers to the use of e-cigarettes or act of inhaling a vapor created by the device. E-cigarettes heat the liquid inside the cartridge (which usually contains chemicals, nicotine, and flavorings) to create a vapor that the person inhales. The people who are around can also breathe in the vapor when the smoker breathes it out into the air.
Is it safer than traditional cigarettes?
Vaping may be considered less harmful than traditional smoking, but this does not mean that it is safe. In fact, according to CDC, "e-cigarettes are not safe for youth, young adults, pregnant women, or adults who don't currently use tobacco products." Take note that any type of smoking is not good for your skin and overall health.
Unfortunately, it is hard to know what chemical e-cigarettes contain. Some of those that have been marketed nicotine-free have also been found to contain the said chemical. Nicotine is highly addictive and can harm the developing brains of kids and young people. Furthermore, e-cigarette vapors contain other harmful substances such as:
Cancer-causing chemicals

Diacetyl (chemical linked to serious lung disease)

Volatile organic compounds (VOCs)

Heavy metals such as tin, lead, and nickel 
While more research is needed about the long-term effects of vaping, experts note that is not a safe alternative to smoking. Also, it has not received any approval from the FDA as a method of smoking cessation.
Regulation of e-cigarettes
Although vaping is widely practiced in many parts of the world, do take note that in countries like Singapore, the use, purchase, and possession of e-cigarettes is illegal. These new prohibitions were put into place to protect the people from the harmful effects of e-cigarettes. 
How it affects the skin?
Just like traditional smoking, the use of e-cigarettes can also compromise your skin health. 
Mouth and lip wrinkles –

It doesn't matter what chemicals your vaping device contain or don't contain. You can still develop wrinkles, as the use of e-cigarettes causes you to pucker your lips repeatedly. This can wear out the skin over time.

Premature aging

– The chemicals and toxins in electronic cigarettes speed up the breakdown of collagen and elastin fibers. This can then lead to premature aging and make you look older than you really are. 

Dry and dehydrated skin

– The nicotine and other chemicals in e-cigarettes can dehydrate your skin, making it look dry and wrinkled. Its smoke or vapor also creates free radicals that can damage the skin's DNA.

Slow wound healing

– Nicotine constricts blood flow, which then compromises your body's ability to heal.  The reduced blood flow is also the reason why it can exacerbate existing skin issues like eczema and psoriasis.
Vaping has fewer health risks than traditional smoking, but it is not free of risk. Keep in mind that the vapor from the e-cigarette contains some cancer-causing chemicals. This might be in lower amounts than in cigarette smoke, but it still exposes you to harmful substances.
What can you do?
The best thing you can do, of course, is to quit vaping or never start vaping in the first place. If you're using e-cigarette as a smoking cessation tool, be reminded that it is not actually a "healthier or safer" alternative; it still harms your skin and overall health. Ask your healthcare provider for ways to quit smoking.
If you, however, have already noticeable signs of aging due to smoking and other bad habits, it is a good idea to consider aesthetic treatments. Here at Cutis Laser Clinics in Singapore, we have a number of non-invasive skin tightening procedures that can take some years off your appearance. 
Ultherapy
This nonsurgical ultrasound treatment can lift, tighten, and firm skin for a younger-looking appearance. Ultherapy is the only non-invasive procedure that has been FDA-cleared to improve fine lines and wrinkles on the face and décolletage. 
Ultherapy delivers the ultrasound energy deep into the skin's layers without disrupting the skin. This then it triggers the skin to undergo a natural healing response, jumpstarting the process that stimulates the production of new collagen.
You may be able to see initial improvement immediately after the treatment, but full and noticeable results are seen over two to three months. You can also consider Ultherapy as an annual treatment to maintain the youthful results over time.
Titan Skin Tightening
This non-invasive treatment uses an FDA-cleared light energy to stimulate collagen production deep beneath the skin's surface. Titan can treat and target the skin on your face, arms, legs, and abdomen, as well as improve lines and folds. It can give your skin a youthful appearance without cuts, injections, or recovery time.
Titan Skin Tightening provides a uniform distribution of light for heating the deep dermis. Immediate collagen contraction follows this, which then leads to tighter skin. You may be glad to know that treatment uses continuous cooling to protect the skin throughout the procedure.
Exilis Ultra
Exilis can tighten the skin, reduce fat cells, and promote collagen production by combining the power of two energies: ultrasound and radiofrequency. It uses a US FDA-cleared aesthetic device that simultaneously delivers radiofrequency and ultrasound energy to target specific body parts.
The simultaneous delivery of two energies can give you an effective treatment without cuts, needles, and anesthesia. It can be used on different parts of the body that requires tightening or contouring. In fact, you can turn to Exilis Ultra for wrinkle reduction, skin tightening due to skin laxity, cellulite reduction, and rejuvenation of intimate areas. 
Schedule a consultation today
Engage in a healthier lifestyle by avoiding or never starting smoking, vaping, or any other bad habits.
To find out more about the mentioned treatments, contact Cutis Laser Clinics today and schedule a consultation with our Harvard-trained aesthetic doctor in Singapore, Dr. Sylvia Ramirez.