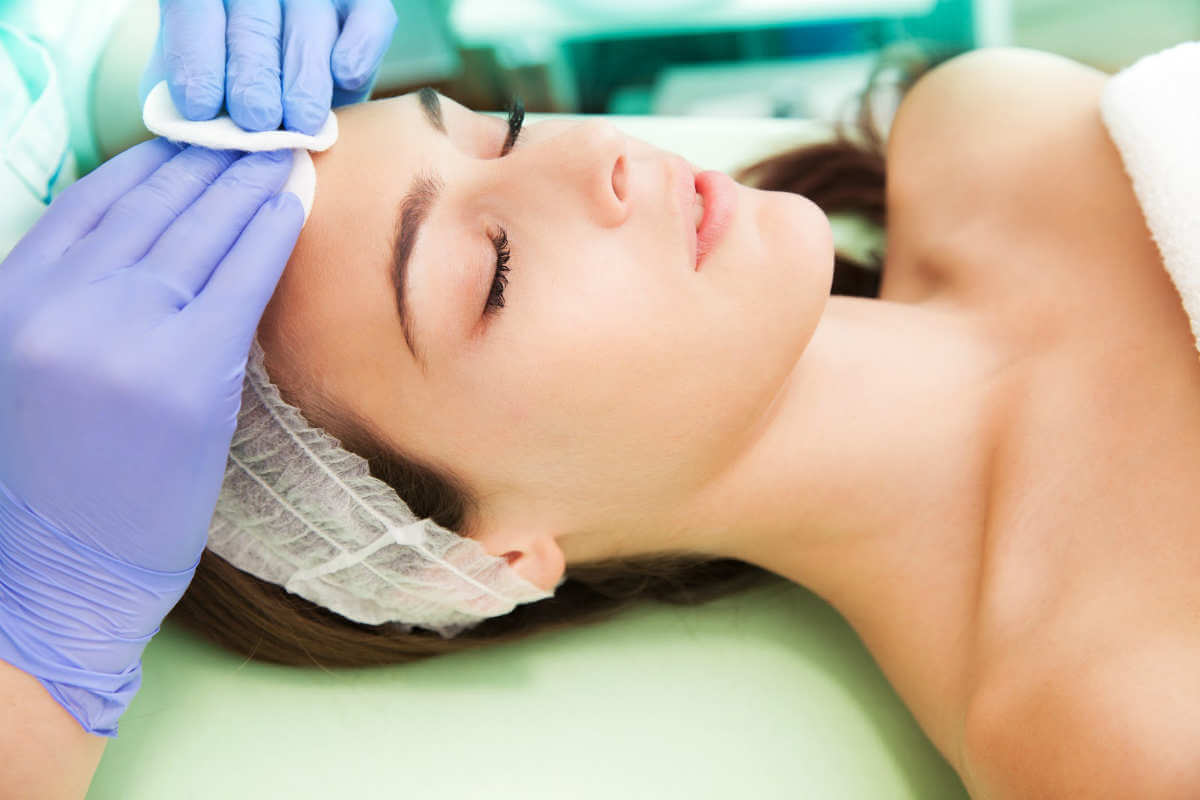 According to a new report recently released by the American Society of Plastic Surgeons (ASPS), cosmetic procedures such as Botulinum Toxin (or more commonly known as Botox), chemical peels, laser hair removal, fillers, and microdermabrasion are among the top 5 minimally invasive aesthetic procedures in 2016.
Botox remains to be the most popular minimally invasive cosmetic procedure, with a total of 7 million procedures performed in 2016, a 4% increase from 2015's figures.
The second most popular nonsurgical aesthetic procedure is the administration of soft tissue fillers, with over 2.6 million procedures performed last year, showing a 2% increase from the 2,148,326 procedures performed in 2016.
Chemical peel took the 3rd spot with having 1.36 million procedures performed last year.
Laser hair removal, on the other hand, was down 1% with 1.1 million treatments performed last year, compared with the 1,136,834 procedures performed in the preceding year.
With 775,000 procedures performed in 2016, microdermabrasion is the 5th most popular minimally invasive aesthetic procedure in 2016.
Furthermore, the 2016 ASPS report reveals that in 2016, the focus of cosmetic procedures was on treatments for the face and body.
Emerging cosmetic trends in face treatments were also identified such as a significant increase in facelifting procedures.
Other cosmetic procedures that are rising in popularity include injection-based plumping treatments, non-invasive fat-freezing fat reduction procedures, and nonsurgical skin tightening treatments.
Cutis Medical Laser Clinics:  The Premier Aesthetic Clinics Singapore
At the forefront of advanced beauty and skincare in Singapore is Cutis Medical Laser Clinics.  The clinic offers FDA-cleared and research-proven skin treatments for the face and body such as Botox, laser hair removal, fillers, and skin resurfacing treatments such as chemical peels and microdermabrasion.
Let's take a look at the safe and effective non-surgical aesthetic procedures available at Cutis Medical Laser Clinics Singapore.
1. Botox. Botox is the most popular treatment for lines and wrinkles in 2016 as it has been proven consistently effective at smoothening textural problems with no downtime. In many aesthetic clinics Singapore, another brand of Botulinum toxin, Dysport, is used. Dysport, just like Botox is highly effective at minimizing the appearance of wrinkles.
2. Cutis Chemical Peels.  Skin specialists prescribe chemical peels for the treatment of acne, enlarged pores, wrinkles, fine lines, acne scars, and skin discolorations. At Cutis, the Cutis Vitality Peel is recommended for textural problems as well as acne scars treatment Singapore.
For those who are looking for pigmentation treatment Singapore, the Cutis Crystal Peel might be the treatment for you.  And for adults with late onset acne, consider the Cutis Acne Peel because it works wonders at unclogging the pores, significantly reducing and preventing acne.
3. Dermal Fillers. Those who have aging and mature skin can largely benefit from having dermal fillers. Dermal fillers are prescribed in aesthetic clinics for patients who want to minimize the appearance of eye bags, nasolabial folds or laugh lines and even large pores.
The use of fillers for face, eyes, and forehead not only smoothens the skin, it restores some of the lost facial volume as well.  The effect of dermal fillers can be likened to having a face lift without surgery.
4. Laser Hair Removal. One of the most popular cosmetic procedures in 2016, laser hair removal is a safe and effective procedure for permanently reducing unwanted hair. In many laser clinics, the Cutera CoolGlide system is prescribed for those who are looking to have hair removal Singapore.
Unlike other methods of permanent hair removal, Cutera CoolGlide is effective even for tanned skin, making it the preferred hair removal treatment of choice for patients with dark skin.
5. Microdermabrasion. Another procedure commonly prescribed for the treatment of wrinkles, lines, uneven skin texture, and enlarged pores is microdermabrasion.  This nonsurgical skin treatment rejuvenates the skin by gently removing the topmost layer of the skin.
In addition to softening wrinkles and fine lines, microdermabrasion also stimulates collagen and elastin production in the skin, restoring volume and giving it a more youthful appearance. In Cutis, microdermabrasion is part of Cutis Medical-grade Skin Rejuvenation which includes anti-aging and clarifying facial treatments.
Take the first step towards radiant and youthful skin. Call our clinic for an appointment with Dr. Sylvia Ramirez, a Harvard-trained and US board-certified skin specialist. During consultation, you and Dr. Sylvia will have a thorough discussion about your skin concerns. She will then discuss the proven benefits and clinical studies of the treatment options and recommend a personalized plan based on your skin needs and concerns.
Tags: Aesthetic Clinics Singapore, Cutera CoolGlide, Cutis Chemical Peels, Botox, Dermal Fillers, Microdermabrasion