We all want that clear, smooth, and dewy skin that also appears youthful. This is also referred to as "glass skin", which is a Korean beauty trend that refers to having a complexion that is so luminous, almost translucent like a piece of glass. This flawless and hydrated skin also looks plump and glows from afar.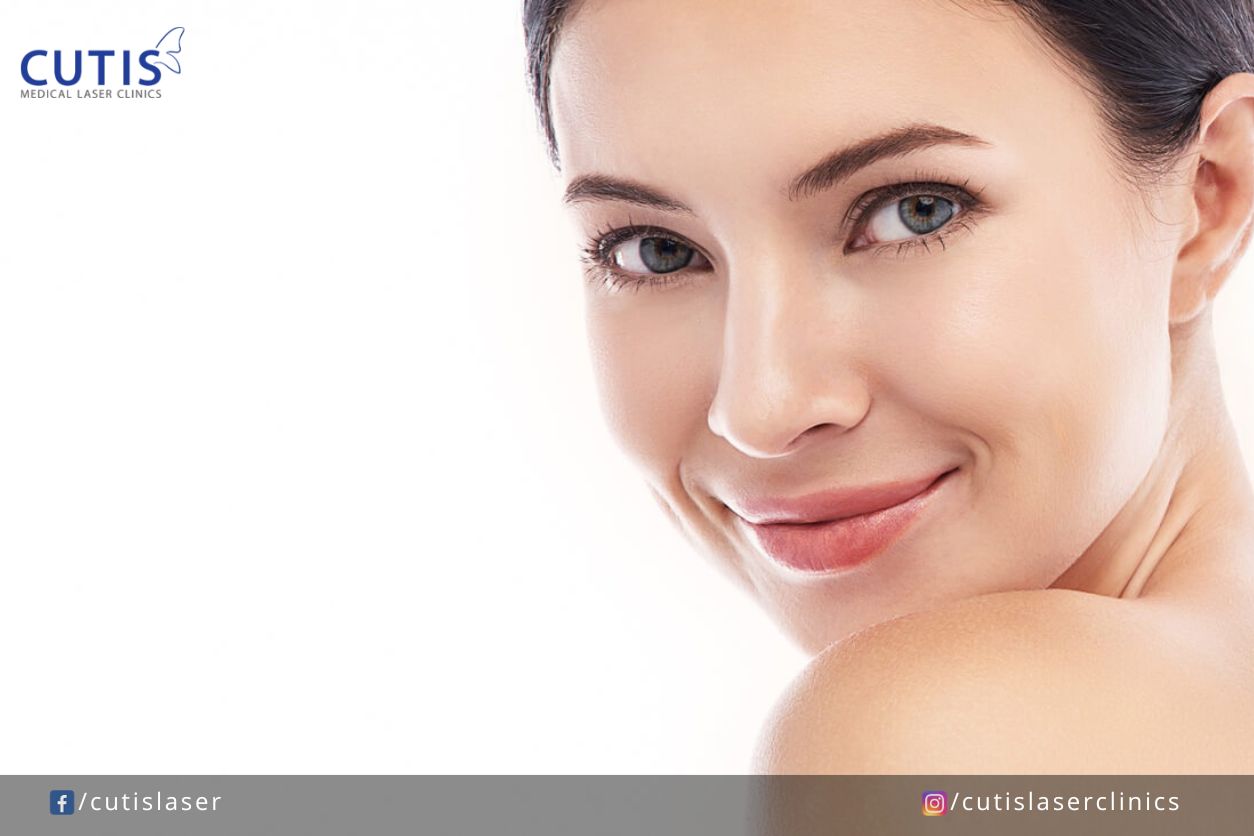 If you've scoured the Internet for tips on getting glass skin, you are sure to find several tricks and guides. Almost all of them involve a step-by-step routine, which includes double-cleansing, exfoliating, toning, using an essence, applying a serum or face oil, moisturizing, wearing SPF, and using sheet masks. 
Achieving this skin usually involves seven to 10 (or more) steps for both day and night. It can be hard to keep up, especially if you're not a fan of using too many products all at once. Fortunately, there is an aesthetic treatment that can give you smooth, glowing skin that also looks younger and tighter – Meso-Tox.
What exactly is Meso-Tox?
Meso-Tox is a combination of professional microneedling and small doses of botulinum toxin mixed with formulated serums. This technique rejuvenates the skin by helping tighten the pores, reduce sebum production, and improve dull and uneven skin tone. It can make the skin appear tighter, smoother, and more radiant. 
At Cutis Medical Laser Clinics, we use the Dermapen 4 device for microneedling. It has 16 microscopic needles that can create 1920 holes per second, making fine fractional channels that help deliver 80% more nutrients deeper into the skin. It also boosts the body's healing response to stimulate the production of collagen and elastin.  
We use Dermapen 4 because:
It ignites collagen and elastin to repair the skin's surface layer.

It has a dedicated scar setting and protocols for revision of different types of scars (post-acne, burn, surgical, contracture, and striae scars).

It helps promote optimized cell function without the risk of heat injury and hypopigmentation.

It renews the skin on the face, neck, and other areas of the body. 

It can treat or address a range of skin issues.

You may be able to see improvements after the first session.
We then pair Dermapen 4 microneedling with botulinum toxin, which is a US FDA-cleared anti-wrinkle treatment, mixed with Meso-Glide or MG collection serums, which are specially formulated serums designed for microneedling. 
This is used as a glide for microneedling and infused into the skin's top layers. The use of an automated device like Dermapen 4 enables the injection of (micro-doses) botulinum toxin at an intradermal level, instead of intramuscular.
What makes Meso-Tox different from conventional botulinum toxin treatments?
Typical botulinum toxin treatments involve injecting the neurotoxin into the muscles to temporarily block the signal from a nerve to a muscle. This then softens and relaxes the wrinkles, resulting in smoother skin and a more refreshed appearance. The results can last for three to four months or longer with touch-up treatments. 
In Meso-Tox, however, the injection is shallow. Botulinum toxin is not specifically used for smoothing or erasing wrinkles, but for improving skin quality. As the neurotoxin is delivered intradermally, you won't have to worry about looking fake or frozen. Small doses can reach the superficial muscle fibers, but preserve the function of underlying muscle fibers. 
This technique is effective in reducing sebum production (or oiliness) and pore size, while also delivering a mild anti-wrinkle effect.  It can also bring other benefits such as enhanced wound healing, anti-inflammatory effect, and improvement of scars and poor skin texture. 
Benefits of Meso-Tox include: 
Reduced pore size

Less oil or sebum production

Improved wrinkle appearance

Tightened skin

Glass-like glowing skin
What results can you expect?
With Meso-Tox, you may be able to see improvements after a few days, but it can take a couple of weeks before you see significant results. The results are temporary and can last for three to four months, but you can maintain the effects with repeat Meso-Tox treatments.  
There is minimal to no downtime, which means that you can go back to your normal routines. After the treatment, it is normal for the treated area to look slightly red, but this will subside within 24 hours. Some mild side effects such as irritation, peeling, and sun sensitivity may also occur after the treatment. 
Schedule a consultation
Want to learn more about Meso-Tox and find out if you're a good candidate for the procedure? Call Cutis Medical Laser Clinics in Singapore today to schedule a consultation with one of our aesthetic doctors.