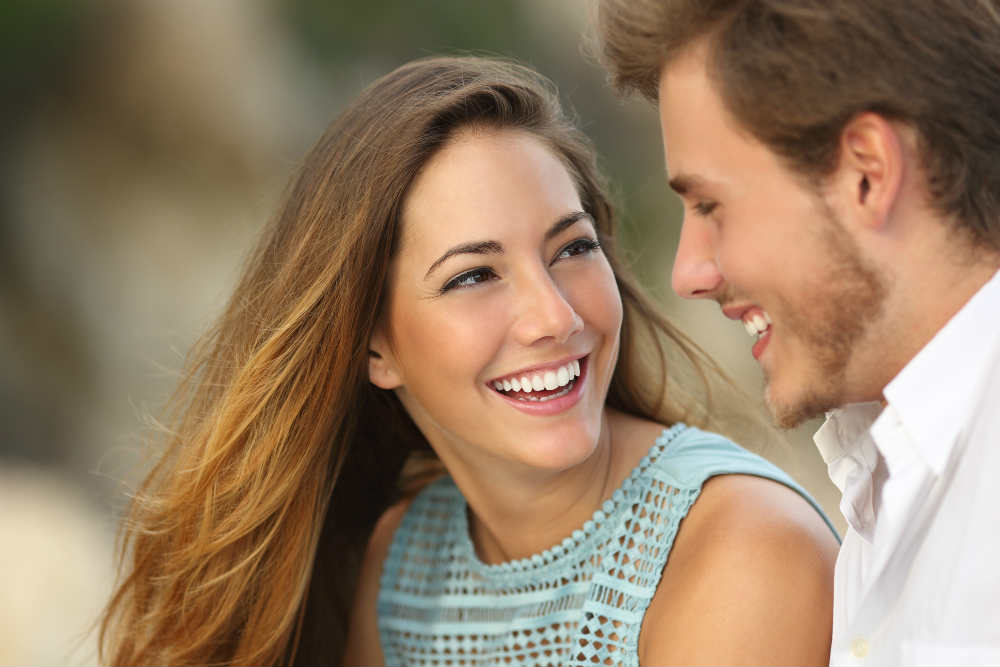 For those who want to restore their plump, radiant and youthful skin without surgery, dermal fillers are the great alternative.
Fillers play many roles. They have the ability to plump lips and cheeks, smooth fine lines and wrinkles,  reduce under eye circles, and contour aging facial features.
They're also more affordable compared to other treatment options. While the thought of facial injections may sound scary, the procedure is fast, effective, and nearly pain-free when administered by our Harvard-trained skin specialist, Dr. Sylvia Ramirez.
Most Dermal Fillers Contain Hyaluronic Acid
Before undergoing dermal fillers, it's important to know what ingredients the filler contains. Today, most fillers contain a synthetic form of hyaluronic acid, a substance produced naturally in the body.
Hyaluronic acid acts as a moisture-binding ingredient to keep skin plump and hydrated. It's often used in dermal fillers as a way to slow down the effects of aging. What makes hyaluronic acid so useful is its ability to replenish moisture. A single gram of hyaluronic acid has the ability to hold up to six liters of water.
Dermal Fillers Can Last Up to Two Years
Before getting fillers, be aware that the results are not permanent. Most dermal fillers last between 9 and 12 months. However, some can last up to two years or more.
How long your results last depend on your individual body chemistry, the filler used, and the experience of your doctor. Some fillers also last longer than others. Talk to your doctor about your expectations to determine the right fit for you.
Serious Side Effects of Fillers are Rare
As with any procedure, you may experience a variety of side effects after undergoing face filler injections. The most common side effects of fillers include bruising, redness, and swelling.
There is also a small risk of asymmetry following the procedure which can be easily corrected and usually not permanent. Very rare side effects include hypersensitivity, tissue death, or granuloma. During the procedure, you may experience a slight pinch at the injection site as the needle is inserted. Most patients feel little to no discomfort as a topical anesthesia is often used to minimize pain.
Fillers Can Be Used on All Areas of the Face
Dermal fillers can be used on various areas of the face to achieve different looks. Nose fillers can help make skinny noses appear more proportionate with the face. Nose fillers are also a great treatment to correct crooked nose.
Fillers for cheeks can add volume to skin and tissue that has decreased over time. Fillers under eyes can be used to create a more youthful appearance. Eye fillers for dark circles add volume to avoid discoloration. You can also use lip fillers or chin fillers to create more shapely facial features.
Fillers Can be Reversed
Another great advantage of having dermal fillers is that it can be reversed. Reversing fillers can be due to improper placing, having too much filler, or if the patient did not like the results.
Reversing a filler is done by injecting a protein enzyme called hyaluronidase to dissolve the filler which is then absorbed by the body. Make sure to wait a few weeks after your treatment to let the swelling resolve before deciding to reverse your filler.
Have you been considering dermal fillers? If so, know that fillers for face can make a significant difference in your appearance. Schedule your dermal filler appointment today at the Cutis Laser Clinics in Singapore.
Tags: Laser Clinics in Singapore, Eye Fillers for Dark Circles, Dermal Fillers